You've probably heard the news that the Capitol of Panem (and the rest of its 13 Districts) isn't COVID-free anymore. This isn't surprising as the residents of the Capitol are notorious for their lavish partying and mingling with nothing to deter them. Social distancing who? Gotham City has also reported a rising number of COVID-positive cases no thanks to its corrupt government and poor healthcare system.
But don't worry, there's definitely a bright side to everything. These 8 cities and countries, for example, are setting the bar high for the rest of the world with their coronavirus-free track record and exemplary leaders.
Genovia

Genovia Queen Amelia Mignonette Grimaldi Thermopolis Renaldi has never failed to show that true leadership is about caring for your people.
Genovia has zero COVID cases thanks to its amazing healthcare system. When the Royal Genovian Health and Wellness Center was opened by then-Princess Mia in 2009, Genovia became a famous health destination where visitors could "receive health-care in a relaxing vacation-like environment." The hospital has state of the art medical equipment and has systems in place to help citizens financially.  Their COVID testing kits are free for every citizen and tourist stuck in the country due to the lockdown.
Wakanda

Even though T'Challa, Black Panther and Wakandan King, opened Wakanda to the world back in 2018, there are only a handful of people from the outside allowed to visit. This is largely why they have been COVID-free from the beginning. Those who cross its borders need a ton of paperwork and are inspected thoroughly, all the more when COVID cases started to peak. T'Challa has also ordered heightened security carried out by the loyal Border Tribe.
Princess Shuri, King T'Challa's genius sister who's responsible for most of Wakanda's modern technology, and her team are working 'round the clock to develop a cure and a vaccine for the coronavirus. Fingers crossed the vibranium helps them find a cure.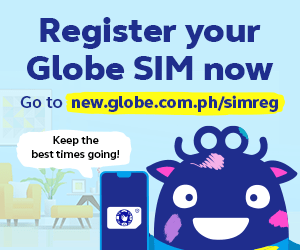 Hawkins, Indiana

When the coronavirus was first discovered, naturally most of the world leaders turned to blame the Hawkins National Laboratory, notorious for creating various havoc-wreaking creatures in the past. After much investigation and a promise to help the rest of the world develop a vaccine and a cure, the town was saved from the spotlight. The state of Indiana has over 32,000 cases as of this writing, but Hawkins remains mainly untouched by the virus. Why? It doesn't get many visitors, thanks to its reputation. It's habitable, of course, but you really wouldn't want to live there.
'Stranger Things 4' Teaser Dropped and Here Are All the Fan Theories
'Stranger Things 4' Teaser Dropped and Here Are All the Fan Theories
Kyzia Maramara | Oct 01, 2019
Ba Sing Se

Ba Sing Se's name itself means "Impenetrable City" and once the leaders initiated lockdown to seal the megacity from the rest of the world, it was, well, impenetrable. Travel bans have been imposed and the Dai Li (elite police force) have been commanded to deport anyone they see who isn't a resident – no questions asked. Unless you can earth bend your way through, you can't visit the famed city until who knows when.
Emerald City

Borders to the Land of Oz have been closed since early February. There have been a few suspected cases of coronavirus littered in the land (12 to be exact) but all of the patients have already been cleared and released. Emerald City remains COVID-free and on lockdown. As an added protection, authorities are making sure every resident has green glass spectacles and standard face masks whenever they venture outside.
Arendelle

Sitting at the foot of a mountain away from civilization, Arendelle is one of the safest places on Earth. Their leaders, Queen Anna and King Kristoff, have banned all tourist activities since early 2020. What current trade system in place is made with strict adherence to health protocols: workers needed to wear face masks, face shields, and learn how to properly disinfect the items. If they found someone with COVID symptoms, Queen Elsa lets them stay in the Enchanted Forest for a period of 14 days before deeming them healthy.
Queen Anna has also been helping other countries by providing face masks, face shields, and even PPEs for frontliners.
Narnia

Caspian X, King of Narnia, ordered all the borders to the country be closed as preventative measures against the virus. This includes recalling all the closets issued as portals to Narnia. Citizens are encouraged to stay at home if they don't feel safe to venture outside even though there have been no cases in the country. And even though work hasn't been suspended, King Caspian X has issued relief packs which included boxes of Turkish Delights.
Bikini Bottom

The famed undersea city of Bikini Bottom is one of the few places on Earth that's COVID-free thanks to its rather unique location. There's no fear of skin contact with anyone since human tourists are required to wear diving suits whenever they're visiting. The residents themselves are perpetually submerged underwater so there's no need for frequent handwashing. But as added protection, Bikini Bottom authorities are banning tourists indefinitely.
Do you know other COVID-free countries and cities?