If you're looking to upgrade your plain old speakers, these cute devices are perfect for you! Not only will they let you listen to your favorite songs, they'll also add color and style to your room. What are you waiting for? Get ready to check out these cute Bluetooth speakers:
Retro Helicopter Speakers (P698)

Don't be fooled by this cute helicopter, because it's one powerful speaker! This speaker lets you operate related functions on the mobile phone, while the buttons on the speaker have play and pause functions. Get it here.
Retro Radio Style Speakers (P449-P455)

For those who want to add a bit of vintage in their rooms, this cute speaker is perfect! With a powerful battery that will let you listen to music for ten hours, you'll surely get your money's worth. Get it here.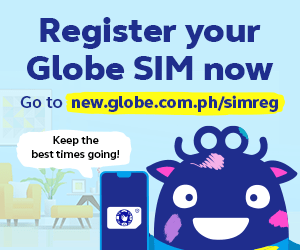 Retro Vinyl Speakers (P599-P998)

Now if you've ever dreamed of owning your own vinyl player but found the prices too steep, this Bluetooth speaker is the perfect alternative. Listen to songs non-stop with this cute speaker that even spins as if your actually player a vinyl. Buy it here.
Alarm Clock Speaker (P448-P521)

For those who have a difficult time waking up in the morning, this Bluetooth speaker is for you! All you need to do is to connect your phone to this device and it will play any song you want. Buy it here.
SVVIEVO Mini Portable Speakers (P339)
This cute speaker's simple design is hard to resist! With a 4D sound quality, the performance is better than other products at the same price point. So what are you waiting for? Go check this product out. Get it here.
Vintage Speakers (P539)

Go back in time with this small but powerful speaker. You'll be able to use this cute and compact speaker for ten hours without charging. Another plus is unlike some similar speakers, you only need to charge this for 1-2 hours. Buy this product here.
Mini Wireless Speaker Player (P439)
This may look like an old-fashioned television, but this cute speaker is the perfect alternative for expensive ones. Buy this product here. 
Divoom Ditoo Retro speaker (P4,445)

This powerful speaker can also be an alarm clock, personalized desktop companion, and a gaming device. This speaker has got to be every gamer's dream come true as it's the perfect addition to one's gaming space. Get it here.
Which of these cute Bluetooth speakers will you add to cart? Tell us below!