Yesterday, Senator Cynthia Villar drew flak from netizens after photoshopped photos were published on her official Facebook page. The photos made it look like she was physically present to turn over equipment for Las Piñas' COVID-19 laboratory. But the editing convinced no one. Di kasi ginalingan ni Diane.
LOOK: Allegedly photoshopped images of Sen. Cynthia Villar – which made it seem like the lawmaker was physicaly present in the turnover of equipment for Las Piñas' #COVID19 laboratory – were posted on her official Facebook page. As of 7:26 pm, the photos have been taken down. pic.twitter.com/cLJKOfUxf6

— Kat Domingo (@_katrinadomingo) July 1, 2020

"Allegedly."
Naturally, it didn't take long for the internet to pounce and make the most of this ridiculous controversy and do what it does best: turn it into a meme. Scroll on to see the funniest edits we've seen so far.
Woke Cynthia
— THE JeDi maSter™ (@JeDi_maSter0706) July 1, 2020
Ah, if only. But here's the sobering reality: Cynthia Villar was one of the senators who voted in favor of the Anti-Terrorism Bill, which passes into law on July 9. That's in a week, folks.
8 Reasons This Anti-Terrorism Bill Is Raising Some Red Flags
8 Reasons This Anti-Terrorism Bill Is Raising Some Red Flags
Tim Henares | Jun 02, 2020
Cynthia in your area
How you like that remix – blackpink feat. Lil Cynthia Villar pic.twitter.com/Gs2F0rpQQa

— AltGMA (@KafosoMo) July 2, 2020
Look at you, now look at me… Seems legit.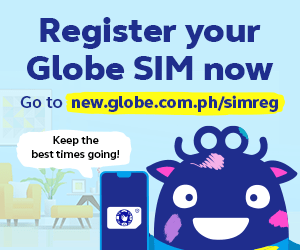 Dream, believe, survive
#PhotoshopCynthiaVillarChallenge pic.twitter.com/21RdGeVwSq

— (@lawrence__ipsum) July 1, 2020
Would Cynthia get your vote to stay? (To jog your memory, she topped the 2019 senatorial race, with 25,283,727 votes.)
Everything the light touches
"Look Simba, everything the light touches gawin mong subdivision." – Mufasa

Simba Villar: pic.twitter.com/1RxmI1d8FL

— #MassTestingNow ⚕️ #ClimateActionNow (@BelloCiao_) July 2, 2020
Savage.
A true hero
— ᴊᴏʀᴇɴ (@dyurinn) July 1, 2020
(This is an old meme, but still very relevant.)
RIP, pine trees
In memory of the 54 pines trees that were cut in Baguio.

PS. Ginawan ko na po ng pabor ang graphic artist nyo madame senator para sa "achievement" nyo. Congrats!#COVIDー19 #publicity #trapo #MassTestingNowPH #JunkTerrorBillNow pic.twitter.com/fm7WhcibzC

— Hoven Francisco (@hoven_francisco) July 1, 2020
ICYMI: Environmentalists are now up in arms after 54 pine trees were cut in Baguio to make way for a Vista Land condominium (Vista Land is owned by the Villar family).
What is essential
Nowhere is safe.
TL;DR
Cynthia Villar be like "I know a spot" and then photoshop herself in it

— Benj Buddy on YT (@Benj_Buddy) July 1, 2020
Dear internet, please keep the edits coming.
Found any more funny Cynthia Villar photoshop memes? Share them with us in the comments!