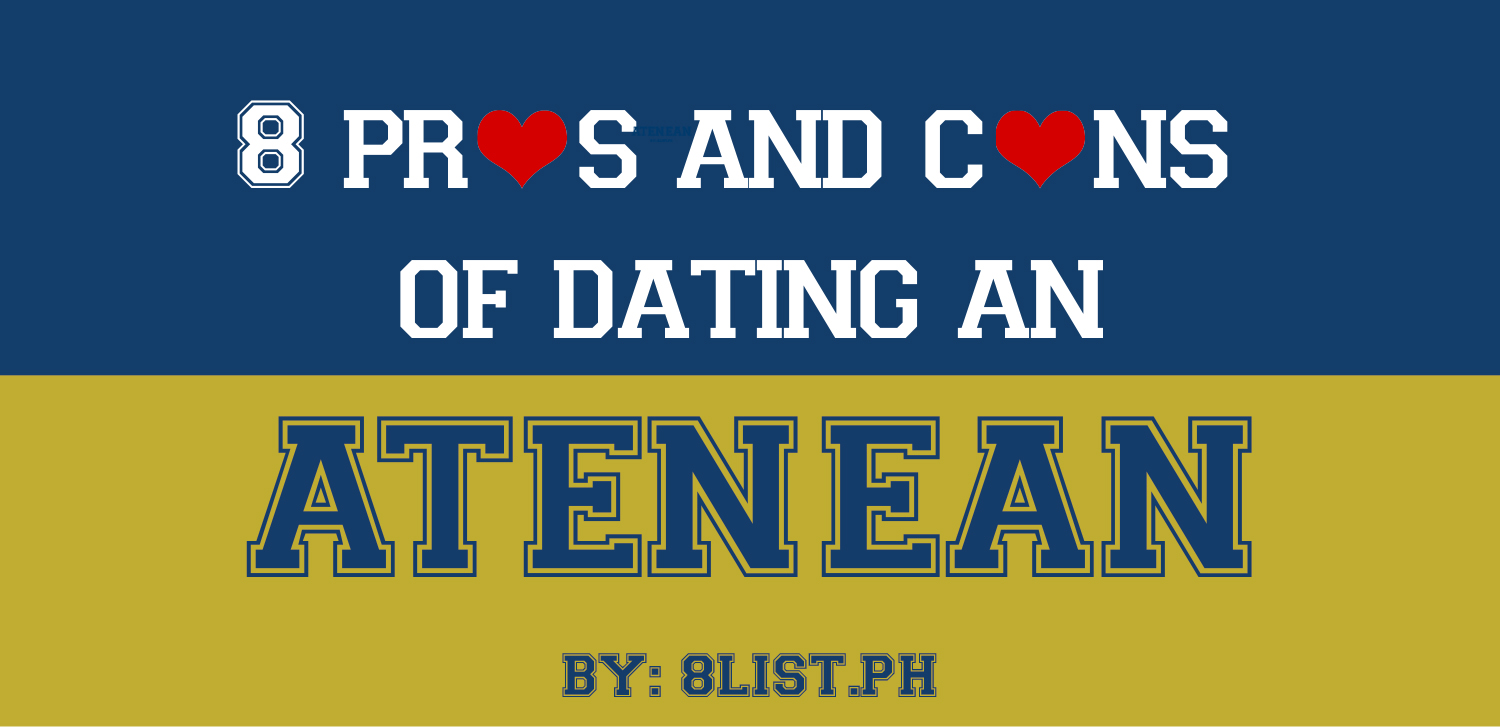 Let's lessen the BS (just a bit) and talk about something important and provocative. Something people can fight about, yeah? Something like, a (partial) list of the pros and cons of dating a girl, boy, bakla, tomboy, butiki, baboy from…
The A-RE-NE-YO! [cue the accompanying fireworks display]
God, how it sucks to have to use such a prejudiced term, just to indulge all you folks who love to use that joke against Ateneans. But you're welcome, of course, and I do accept donations in bottled liquor form for giving you that brief moment of victory.
So, Ateneans eh? And it's good and bad to date them because they are generally…
8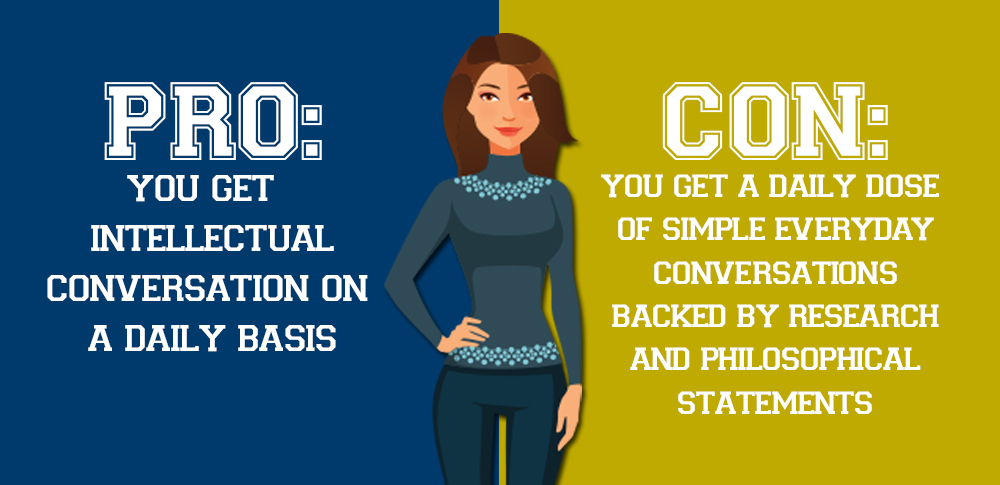 Who doesn't love a good dose of intellectual conversations on a daily basis? From discussions about historical civilizations to getting your mind blown with complex mathematical theorems, Ateneans are your instant philosophical fix. Arete, andreia, ataraxia, ano raw!? I did my research, these are all legit terms. Boom!
On the other hand, who loves a good dose of everyday, simple conversations backed by research and philosophical statements gone overboard? WALA. Definitely not you, right? This sort of Atenean intelligence is sometimes ugh and neurotic, and it can get pretty annoying—pilosopo eh—even to the point na pati ang pagkatalo or pagkapanalo sa isang UAAP basketball game ay dadaanin sa mahaba-habang philosophical pondering and analyzation. Maski "AB" ang course, minsan lumalabas ang pagka-major in "BS." *wink wink*
7
Most Ateneans are definitely boyfriend (and/or girlfriend) material. Why? Because they're generally domesticated beings—they're home boys who know their way around a house. They're relatively chill and most importantly, it's easy to introduce them to your parents. Mas madaling mahanap ang home boys compared to pala-boys!
It could get boring, right? Alangan naman magdamagan lang kayong nasa indoors at comfort zone diba? Paano na ang adventure of a lifetime at yoga poses mo on the beach, mountain, field, etc.?
6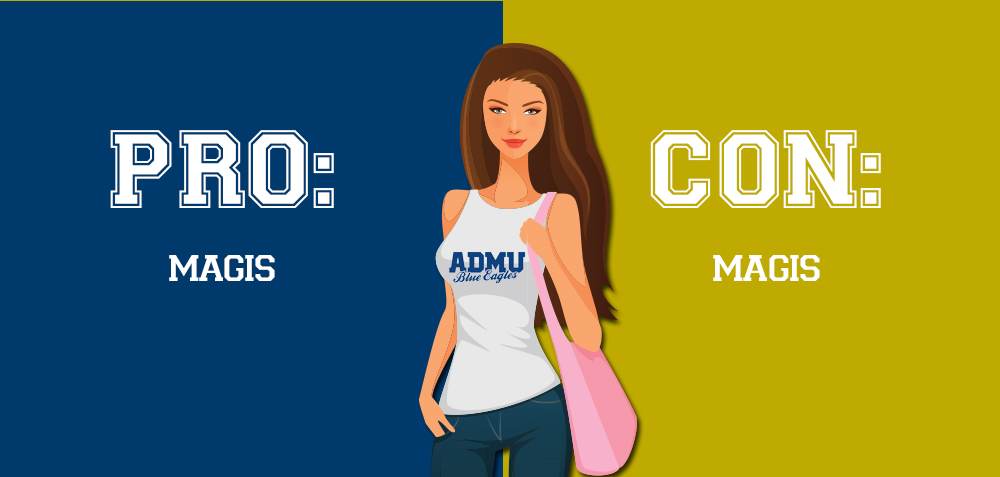 Yes, one of the favorite terms, magis. Ang sarap pakinggan diba? And that means they tend to give you more than what is expected. They're men for others who are willing to put your concerns first—they will smother you with hard work, love, and devotion na daig pa ang seven-cheese pizza ng Pizza Hut.
While it's good to receive more than what you think you deserve, sometimes it can get too OA as well. Hindi rin ba puwede 'yung sakto lang? Sabi sa mga bisyo, consume moderately, puwede rin ba when it comes to dating? Kaya nagiging magkamukha na kayo eh! May nagiging spoiled, may magrereklamo, may magaaway, may magbebreak, may parang… ako!? ☹ Work with him to achieve that "walang kulang, walang labis" level.
5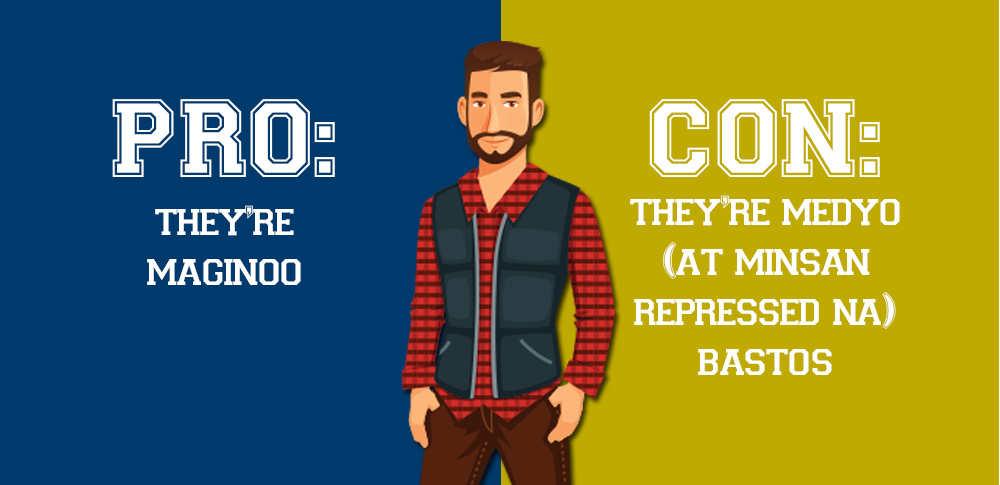 Most Atenean gentlemen are easy to introduce to your different sets of friends because you're confident that they'll stay in line… at first. Lakas maka-good boy image eh. Clean cut, 'yung ngiti na nakakaloko ng magulang, bordering na malandi pati sa magulang mo, etc.
Well, maybe after a few drinks and a few weeks of non-stop talking and bonding, some hints of this repressed pilyo side may (Freudian) slip once in a while—and you'll be culture (club) shocked! So much for that good boy image, right? The solution: let the beast out as early as possible! Para makapa mo na kaagad ang dapat mong makapa!
4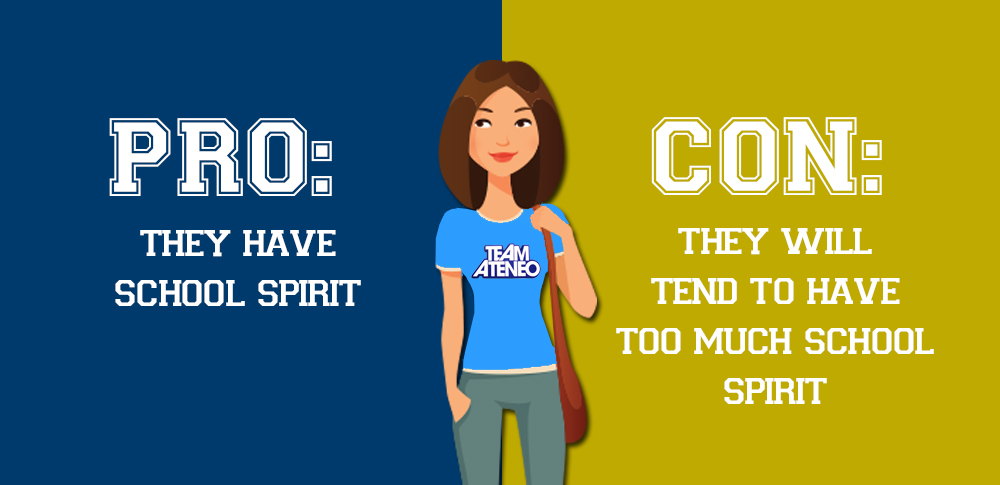 This is most obvious during the sports competition season. This overwhelming passion can instantly drag you into becoming an Ateneo sports fanatic. Everything becomes exciting and fun; you can even use this opportunity to bond with his or her buddies—yes, magiging idol mo na bigla si ganito at si ganiyan dahil idol rin sila ng tropa!
Eh pati sa barkadahan ang lakas ng school spirit, puro sila na lang ang priority eh noh? Paano ka na niyan!?
3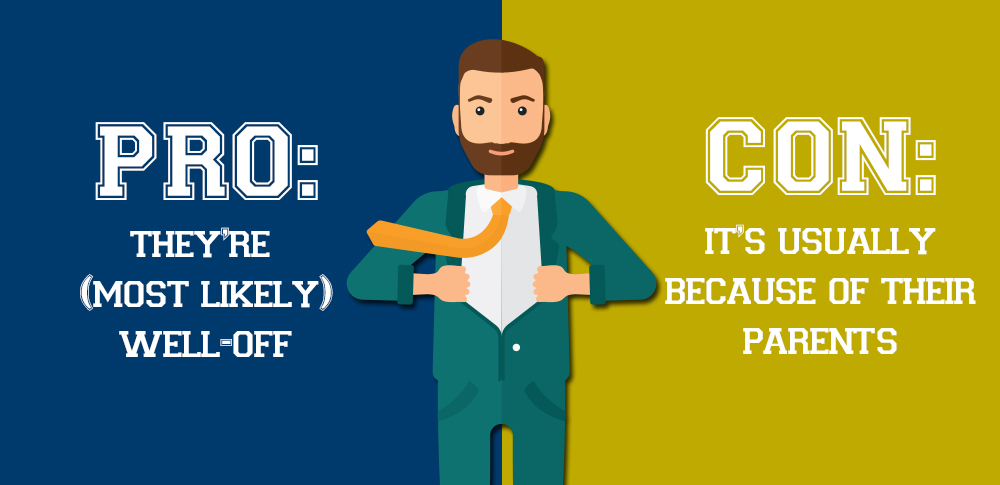 An Atenean will most likely drive their own car. If he or she lives far, they probably have a condo as well. Everything is convenient; from eating at every restaurant on Katipunan to not having to walk or take the tricycle to school. Hay, sarap maging prinsesa o prinsipe!
If they're rich then where does all their money come from, you wonder? Their parents, of course! So, malamang, mataas rin ang standards ng mga 'yan! Kaya galingan mo—baka matapos ang maliligayang araw mong sinusundo ka pa ng driver niya!
2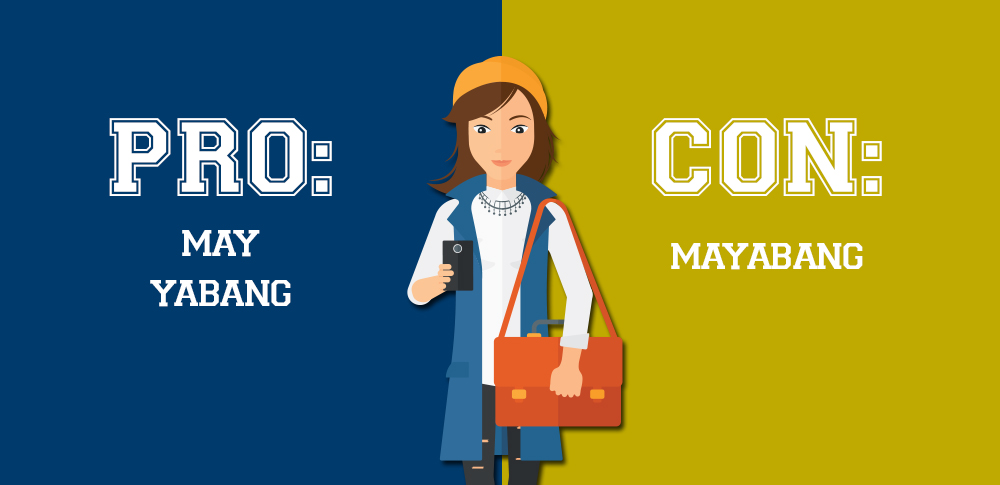 Ateneans know their worth. They know what they can deliver and they know what they're capable of. You'll always be proud of certain achievements and bask in their glory as well—because you know that they're living up to their potential and can always prove themselves worthy of you.
There's a difference between may pinagmamalaki, may pinagmamayabang, at mayabang. When everything goes overboard and they become arrogant at wala sa lugar, mayabang na 'yan. Hindi na cool 'yan. Ang kailangan diyan, tawagin si Baron para mabigwasan ng isa 'yan, dalawa, tatlo, o kung hanggang ilan pa!
1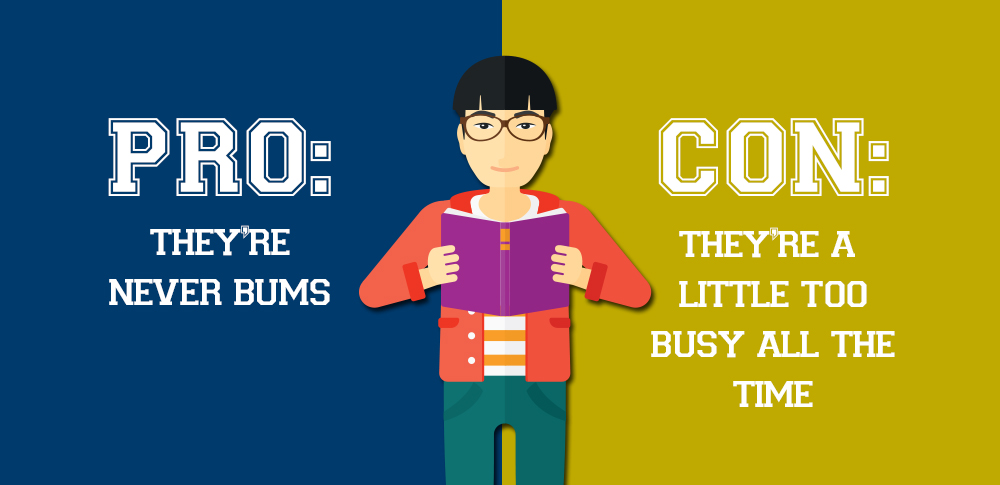 Most Ateneans hate being bums. They enjoy having a lot on their plate because they like to take on things they know they can accomplish. And it's all good! You'll be sure that you're not dating some useless, pabigat person that doesn't have any direction in life. Maggiging busy rin siya for you! May future, ika nga nila.
Madalas busy sa'yo pero minsan busy sa org (hmmm), sa academics (sinong niloko mo?), sa work ('di nga?) DOTA (uh huh!), sa basketball (oh, yes!), at sa barkada (kailangan pa bang i-memorize 'yan!?), among other things.
So, it's up to you how you'll play your cards; it still depends on both parties, anyway. But before anyone gets to the point of no return when dating an Atenean, just remember to recite these words at the end of all your prayers—"Saint Ignatius, pray for us."
What are your thoughts on dating an Atenean? Sound off in the comments below!