New year, new you, and maybe even a new love! The 2023 dating trends forecasted by the dating app Bumble showed that people are feeling positive about potential romances this year. In fact, according to Bumble's survey*, 70% of people around the world say they feel positive about the romance that lies ahead. Moreover, Filipinos feel the most positive (87%) about dating in 2023 compared to their global counterparts.
With positivity brimming in the air, Bumble shares some new year dating tips on how you can find the right match this 2023.
Be clear about what you're looking for
At every chance, make your intentions clear and be transparent about the type of relationship you want to build. From the very start, you want your potential partner to know what you're expecting from the budding relationship you're building. Whether that's a casual relationship or a serious connection, you should be clear and straightforward.
On Bumble, users can turn on the "Date Intentions" advanced Badge and Filter. This feature allows them to choose between "a relationship", "something casual", and "marriage" when sharing what they are looking for, or matching with a potential Bumble date. It can help you narrow down your search and make the right connections.
Ask thoughtful questions
Already got the date? Now it's time for you to keep the conversation flowing and find out if you have chemistry with your potential partner by asking thoughtful questions. It could be hard to come up with questions on the spot, so it's best to come prepared. Look up some first-date questions, and see if you have any common interests with your potential partner, then start from there.
If you're on the talking stage in the Bumble app, you can use the Question Game integrated within the app. It's designed to help you get to know your match better by mutually answering questions. You can choose from a wide range of fun and playful questions, with the most popular questions asked in the Philippines being:
What is your go-to comfort food?
What's the first thing you find attractive in someone?
Which emoji describes your current mood?
What would you do on a rainy Sunday?
Are you a dog person or a cat person?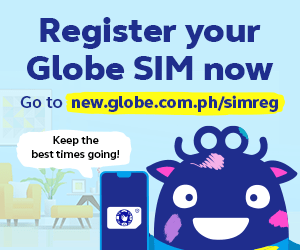 Keep an open mind but don't be oblivious to the red flags
It's important to be open-minded and feel excited as you think about starting a relationship or finding a potential partner. At the same time, doing so can lead to you overlooking the red flags that you would otherwise notice.
You should find a balance between being open-minded and vigilant. Always be mindful and ask yourself these important questions: Are they moving too fast, too soon? Are they genuinely interested in what you have to say? Make sure to look out for dating red flags. Or you can even make a list of your own red flags to keep your dating journey as smooth as possible.
Look outside the box
When you're comfortable, it's easy to stay within your bubble. The same goes for dating and for choosing potential partners according to your "type." But you can consider stepping outside of your comfort zone and broadening the scope of people you'd consider dating.
According to Bumble's dating trends survey, more people (38% of global respondents) are now more open to who they consider dating beyond their 'type' and 1 in 4 (28%) are placing less emphasis on dating people that others 'expect' them to. Specifically, in the Philippines, the overwhelming majority (77%) are now more focused on emotional maturity than physical requirements.
Don't rush
You might not notice it immediately, but you could put a lot of pressure on yourself when it comes to dating. You should remember to pace yourself and enjoy the journey. At the end of the day, dating should be a fun journey that helps you learn more about yourself and find the relationship that works for you. Prioritize yourself. Cultivate and maintain a good mental space for yourself even while meeting new people.
Make yourself stand out
Ready for the dating world? It's time to start meeting new people by putting yourself out there. You can join groups with similar hobbies and attend meet-ups. Or you can try new activities to meet new people.
You can also create an eye-catching Bumble profile that will help you find the perfect match. Here are some of Bumble's tips on how you can make your profile stand out: first, use an updated photo of yourself. Then, add a highlight reel to show exciting slices of your life experiences. Finally, supplement your photo and highlight reel with a solid bio. Make use of Bumble badges to share your story across. Based on those who adopted Interest Badges in the Philippines in 2022, some of the top interest topics were "Cafe-hopping", "Coffee", "Video games", "Photography", and "Anime".
*Research was conducted by Bumble using internal polling between 12th October – 1st November 2022 with a sample of 14,300 Bumble users around the world, including the Philippines.
Follow us on Facebook, Twitter, Instagram, Tiktok, and Youtube for the l8est entertaining, useful, and informative lists!