Are you screaming? Because we're still SCREAMING. And we're definitely Jumpin' Jumpin' in excitement! An industry insider told The Sun earlier this week that Destiny's Child is planning a reunion, almost two decades after they split up to pursue solo careers and become Independent Women.
"Beyoncé has been desperate to get the girls back together with her in the studio," the insider told The Sun. "She can't think of a better time than 2020, when they will be marking two decades as one of the world's biggest all-female groups."
The music insider also shared with The Sun that Beyoncé has been inspired by the recent success of the Spice Girls UK Tour and expressed that she "wants to replicate that—but far bigger and better."
From Spice Girls to Backstreet Boys to Westlife, the world has seen a resurgence of the '90s top musical acts this past couple of years. And now we've got Destiny's Child possibly releasing an album and touring next year. Well, we're downright ecstatic.
So let's look back at some of the iconic performances of this legendary trio that proves why, despite splitting up, Destiny's Child still is a Survivor at the top of the music industry.
2000 Billboard Music Awards
The audience sings along with "Independent Women", "Say My Name", and "Jumpin' Jumpin'" as Destiny's Child proves to the world just why they won Artist of the Year on the night of the 2000 Billboard Music Awards.
2001 Grammy Awards
https://www.youtube.com/watch?v=3bPZ8rFr8Q4
Good morning, Charlie! Back in 2001, we didn't get sick of hearing this whenever Destiny's Child took the stage to perform "Independent Women." Now, we just want to hear it again.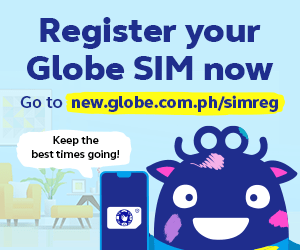 2004 NFL Thanksgiving Halftime
The iconic trio went all out in their hometown Texas for this halftime performance, which was probably equivalent to a Super Bowl halftime performance in the early 2000's.
2004 Radio Music Awards
With all the exciting choreography and outfit changes happening, this opening number for the Radio Music Awards definitely made us lose our breath. 
2005 World Music Awards
This powerful live performance is so iconic yet so heartbreaking, because it came as the farewell stage of the pop group before they all parted ways. The way they sang their hit songs and performed so well… they've surely proved they're all Independent Women.
2013 Super Bowl
Between performing her own chart-topping songs, Beyoncé surprised the Super Dome as she brought to stage Michelle Williams and Kelly Rowland. Well, we all hoped a Destiny's Child was going to happen soon that year, didn't we? 
2015 Stellar Awards
Two years later, Michelle showed us she had her own tricks up her sleeves, bringing Kelly and Beyoncé as featured artists in her gospel pop single "Say Yes." And then the stage? We hoped yet again for an actual reunion. 
2018 Coachella
Okay, our hearts couldn't take this anymore. Destiny's Child in Coachella? We're just crying. We just want them to make music and tour all together again. Please.
What are your favorite performances of this iconic trio? Share them with us below!