Last night, the internet was abuzz with rumors and speculations when former Pinoy Big Brother housemate and actress Devon Seron shared a cryptic post on her Instagram account. Her name has been in the top trends on Twitter since last night and hasn't left since. But what is really happening with Devon Seron's cryptic post?
What does the post say?
DEVON KIKO HEAVEN.
That's it.
That's the tea for tonight 🍵 pic.twitter.com/uTZjsBOW4z

— ey.em (@withmaymay) March 9, 2021
Devon Seron's cryptic post was simply a black and white photo of two hands clasped together as if in prayer, surrounded by smoke and light. The caption said, "The tongue may hide the truth, but the eyes never. I asked God for a sign, but I witnessed it for myself."
The questions now are, a sign for what? And what did she witness? Rumors and speculation say it's all about an unfortunately messy breakup involving cheating.
A little back story
Devon Seron has been in a relationship with fellow actor Kiko Estrada since 2019. The two worked together in the films Pwera Usog and Walwal, and Kiko courted Devon for three months before they started dating exclusively.
Fans love their relationship, especially after seeing how Kiko always talks about how much he loves Devon. In late 2020, the couple celebrated their second anniversary, with Kiko sharing how he is "very happy" with her. But a few months later, it seems that there's trouble in paradise.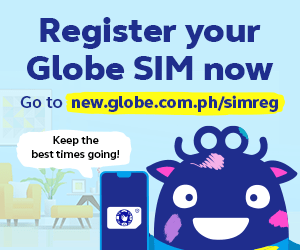 How is Heaven Peralejo involved?
ARE WE STILL ON GERALD BEA JULIA OR IS THIS THE AHASANG KIKO-DEVON-HEAVEN PERALEJO FRESH NA FRESH FROM THE OVEN? ASKING FOR A FRIEND. https://t.co/0h5djQFhDX pic.twitter.com/i4IXhIXSBj

— ALT KAPUSO (@AltKapuso) March 9, 2021
There are two people being tagged under Devon's cryptic post: Kiko Ejercito and Heaven Peralejo. The two are currently working together in the ABS=CBN teleserye Bagong Umaga.
Fellow actress and BFF Kyra Custodio seemed to be the first one to have tagged them, so netizens quickly assumed that something happened between the (ex?-)couple and Heaven.
Devon's sister throws in more cryptic posts
The rumors were fueled even more with the addition of the cryptic posts from Chriselda Seron (@dhemyseron), Devon's older sister. Last night, she posted a series of Instagram stories that would not have made sense if it weren't for the rumors already circulating.
The first was simply white text on a black background, saying "It says 2021 is YEAR OF THE OX. How the f*** these [snake emoji] are dominating this year? [fingers crossed emoji]" The second one was another white on black story, with the words "As usual, there is a GREAT WOMAN behind every idiot and this idiot chose a worthless stone. #dumbass."
While these first two posts don't really point any fingers (except at the guy), the next two Instagram stories seemed pretty blatant, if the rumors are true. It was a simple picture of heaven with the caption "Doesn't suit you" immediately followed by a photo of hell, captioned "This suits you."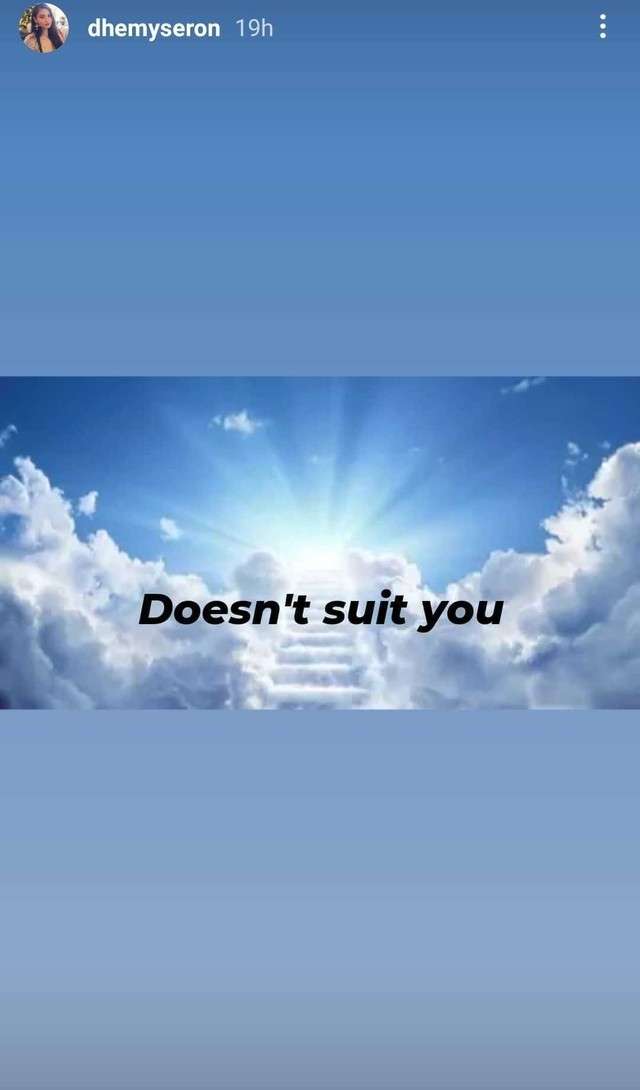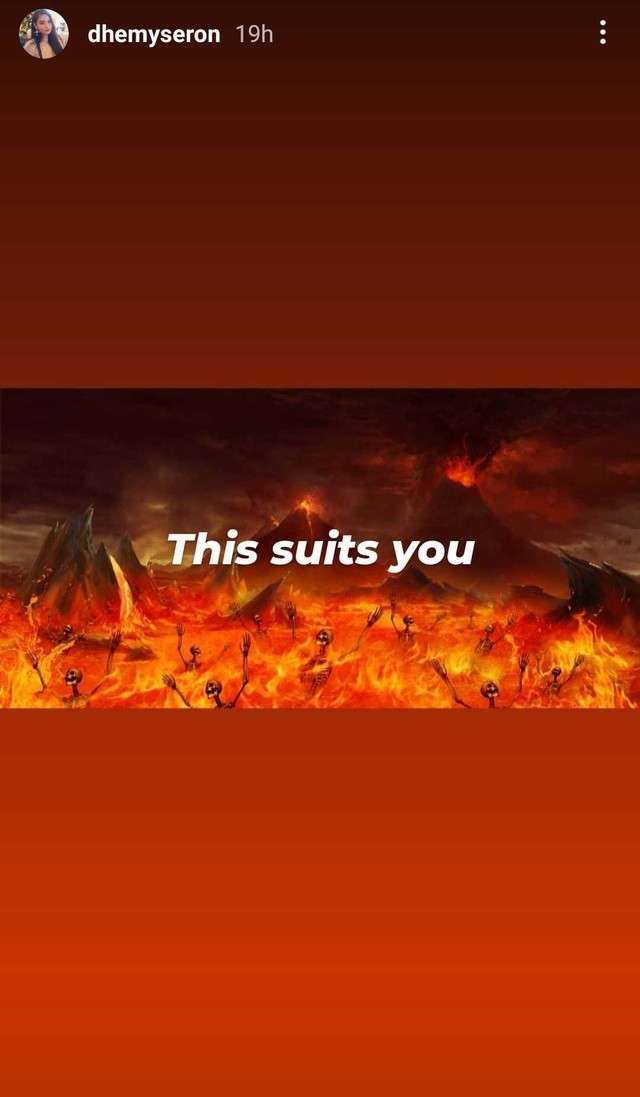 Netizens are sad and mad
Kiko really have the audacity to cheat after Devon gave him another chance to redeem himself. And Heaven, gosh I don't even know where to start. Jumping from one boy to another, that's how you roll huh? Konting hiya naman, wag masyadong makati okay.

— ʕ´• ᴥ•̥`ʔ (@teihin_tn) March 9, 2021
Pinoy Twitter is currently full of posts and tweets either expressing sadness over Devon's heartbreak or getting so mad about Kiko's alleged cheating.
As far as I know, first bf ni Devon si Kiko. And like, there were guys who tried to win her before but failed to. Knowing how Kiko made it through speaks volume. I even watched their cute vids together and was low key supporting them. Oh, Devon :(((

— Zoey (@yssabelonio) March 9, 2021
Support for Devon is overflowing
You have a good heart. One day you'll get what you deserve. 💙

WE LOVE YOU DEVON SERON pic.twitter.com/PeDQeAUUyF

— #DEVONline_SQUAD 🌟 (@DEVONline_SQUAD) March 9, 2021
Take your time to heal your heart so we can see this smile again. We'll back you up always, We love you Devon! pic.twitter.com/osMmaKP5wO

— Official DEVONairs (@TeamDEVONairs) March 9, 2021
Despite the unclear nature of the situation, fans have been throwing their support for Devon during this heartbreaking time. Even fellow actors like Jon Lucas have been commenting to show their support for Devon. Her friends have also posted a simple Instagram story saying "we gots (sic) you."
What now?

As of writing, Devon has made her Instagram account private, which means you can't access her original cryptic post unless you were already following her.

On the other hand, Kiko has archived all his posts and unfollowed everyone on his Instagram account, which means he's no longer following his (ex?-)girlfriend. Reports say that Devon has also unfollowed him on Instagram.
There hasn't been any word from any of the parties directly implicated in this issue right now.
Just remember
It might seem fun to watch when dramas come to life (remember that Bea-Gerard-Julia fiasco?), with everyone joining in and pitching their own opinions. But you've got to remember that these are real people.
Don't throw hate at anybody. No one knows exactly what happened yet, except for the involved parties (and maybe their family and friends). Right now, everything you're seeing on the internet is just speculation.
Despite having a public life, celebrities are just people like us. You're especially not helping anyone, even the victimized party, if you're just gonna throw hate. So just live your own life and let them live theirs, okay?
What do you think Devon Seron's cryptic Instagram post is all about?