Influencers love it, normal people like you and me want it. What is it? It's the super cool retro Divoom Ditoo, of course. How many times have you seen it in the background of a YouTube video and asked yourself "What is that thing?" Well, "that thing" is a Bluetooth speaker that packs so many features, we don't even know where to start. Do you need one? We're budol buddies here so our answer will be a resounding yes. Absolutely. The Divoom Ditoo is a beauty, albeit a pricey one. But before your parents can talk you out of missing on a sweet gadget, here are 8 things you can do with the super cool retro Divoom Ditoo Bluetooth speaker. Just thought you should know.
Make it a desk ornament
View this post on Instagram

Let's be honest here, at least 80% of your reason for buying this beauty is because you just want to stare at it the whole day. For starters, the packaging is so satisfying. The Divoom Ditoo Bluetooth speaker is encased in a small, plastic case that almost looks like those mini-refrigerators for skincare. It's a great case for traveling too.
The retro Bluetooth speaker sits so pretty on your desk, like a petite, portable arcade machine. Whenever you want to hear the therapeutic clack of backlit mechanical keyboards with actual switches, you can tap away at the fully functional keys. Or fiddle with the joystick. It also comes in multiple colors to fit any aesthetic — black, white, green, red, pink, and blue.
Play mini-games
View this post on Instagram
The Divoom Ditoo doesn't just look pretty, it's fully functional too. Those buttons aren't just for decoration purposes any more than that 16 x 16 pixel screen is. Bored? Play a range of different games: Flappy Bird, Snake, Magic 8-Ball, Astro Battle, Dice, Slot, Race, and Block Eliminator.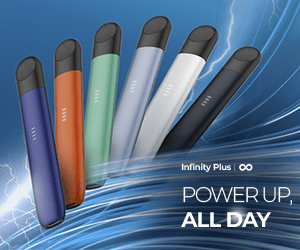 Listen to music
View this post on Instagram
It's the most feature-packed Bluetooth speaker you'll ever see. The Divoom Ditoo's speakers perform better than you'd expect with a decent subwoofer for better bass. They're surprisingly loud too thanks to high-performance drivers. Of course, it's not the best Bluetooth speaker out there for its price. But those purchasing this device know that sound only comes second.
The Divoom Ditoo also gives you the option to play songs from a micro SD card, if you still have one of those. All you have to do is change the settings from Bluetooth, plug in your card, and you get to enjoy blasting songs.
Make cool pixel art
View this post on Instagram
The whole point of having a retro Bluetooth speaker is to feel like you're back in the 90s. With the Divoom Ditoo, you can create random pixel art straight from the device. You can do this on the app too and upload it to your device. But don't worry if you're not creative, the Ditoo App already has a community where users upload their artworks for everyone to use. Just type what you want to see on the search bar and upload your favorite pixel art to your device. Now you can have it displayed when you're listening to music.
Sleep aid
View this post on Instagram
Having trouble sleeping? The Divoom Ditoo will lull you into dreamland with its own set of soothing sounds for sleep aid. You can choose sounds from the beach, forest, fire, underwater, birds chirping, and more. Set a sleep timer for up to 90 minutes — just enough time for you to conk out — and the sleep aid will stop.
Set your alarm
View this post on Instagram
From the sleep aid function, you already know the Divoom Ditoo can sit comfortably on your bedside table. But did you know it can also act as your nightlight, clock, and alarm? Go to the settings to adjust the alarm or download the Divoom App to set multiple alarms. Don't worry about it running out of juice in the middle of the night, it's built to last 8 hours of playtime and longer if you're not using it.
Timer, stopwatch, scoring
View this post on Instagram
Aside from an alarm function, the Ditoo also has a nifty timer and stopwatch feature. It's great for when you're working or studying and you want to concentrate. Set a timer for an hour and watch the numbers trickle down. If you're playing games with your friends or family, the scoring feature will help you keep track of each team's scores. Just press the joystick down to indicate which team earned a point.
Voice record/answer calls
View this post on Instagram
If you think the perks stop there, there's more! You can actually answer calls and record voice notes on the Divoom Ditoo Bluetooth speaker. Although being perfectly honest, the microphone quality could do a ton better. It does sound like you're speaking from the bottom of a barrel. As for the voice notes, while it's a cool feature, the device can't save them.
The Divoom Ditoo Bluetooth speaker has a lot more functions and features to offer which makes it a super exciting purchase. Can you already imagine it sitting on your desk? You can get this cool retro speaker online for P4,650 from the official Divoom Shopee and Lazada stores.
Check us out on Facebook, Instagram, Twitter, and YouTube and be the first to know about the latest news and coolest trends!