After getting so much flak last week for some extremely misinformed statements, is DJ Loonyo really at it again? On top of his apology, he released another statement last weekend about what happened and how he wants to focus on using his platform to spread love and positivity. But an old video resurfaced, and it's not helping his case at all. See for yourself, and you'll probably understand why the Internet is going through some feelings.
man i dont even have enough words to respond to this https://t.co/PQuBL8KfIK pic.twitter.com/6zdTPR08eo

— Albert Raqueño (@albertraqueno) June 8, 2020
We're confused . . .
Me trying to understand DJ Loonyo,, HDHSHSHHSHSHS STOP pic.twitter.com/5Il98YvL2D

— (@itsangelica_131) June 9, 2020
"You guys are not eating for one day or two days or something, right? So maybe God is just pushing you to do more, right? 'Cause all the blessing all the resources are in front of you already. You just need to be smart about it, you just need to change your perspective, right? So please right kung inaalagaan ni God yung pinakamaliit na buhay dito sa buong mundong how much more ikaw na ikaw yung nakatira talaga dito sa mundong to. Isa ka sa pinakamajor na nag coconsume ng resources dito sa mundo, right?"
What is he saying? It's like 1 + 1 = 3. Doesn't make sense.
. . . stressed . . .
Teka, nai-stress ako Kay DJ Loonyo. How can someone sound so confident with his nonsensical thoughts????? pic.twitter.com/juKptb7J3t

— Eli (@lenoxavo) June 9, 2020
And because it doesn't make sense, we're all just getting stressed. This face says it all: "People this dumb really exist in the world?" We'd want to ignore it, but this guy has quite the following — and a young one, too — and we're hoping he won't spread this kind of thinking to his followers.
Me every time i hear dj loonyo talk pic.twitter.com/vZENo93FTy

— P'NicoTine (@totonico_mp4) June 9, 2020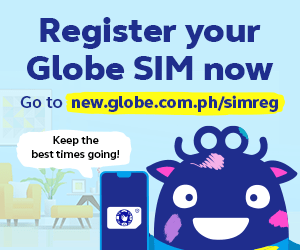 . . . disgusted . . .
Yuck

— Lauren Young (@loyoung) June 9, 2020
Lauren Young had the fiercest clapbacks last week, and of course, she's back once again. Someone asked her what she'd do if ever he courted her, and honestly this tweet is the biggest mood.
. . . unsurprised . . .
Me when I saw DJ Loonyo trending again: pic.twitter.com/kcb9e1xMBe

— Tea, sis (@tomandjericah) June 9, 2020
And unfortunately, most of us aren't even surprised anymore. We've encountered so many people like DJ Loonyo (hello to all the trolls) that it's just sad and disappointing.
. . . and embarrassed
shit! anoyan kamangmangan na naman? pic.twitter.com/pZFXdS6t3O

— nichole (@nnictb) June 8, 2020
The secondhand embarrassment is too damn real. We'd want to just smile and wave, but we need to do better. Which means educating him.
And we want to educate him
Just like Miss Marisa here. She made some points. And we can only hope DJ Loonyo is listening so he can educate himself. Sayaw ka na lang muna.
Dj Loonyo.. just dance. pic.twitter.com/JMvPtl8TS9

— marisa phalange (@thirstytxta) June 9, 2020
We're supportive . . .
. . . of his rights to shut up. At least until he learns how to research and fact-check. He has so much time to use the Internet, so maybe he can set aside a couple of hours to learn how to Google.
i support dj loonyo's rights…..his rights to shut the fuck up https://t.co/NCs4LMTCOM

— (@scheblit) June 8, 2020
But we hope this is the last of it
Its too easy to throw shade at this point. He's not even making it fun for me anymore.

— Lauren Young (@loyoung) June 9, 2020
Let this piece be the last one we write about him. Or if we write another article him, we hope it would be something along the lines of 'DJ Loonyo Has Educated Himself' or something. Please.
P.S. Will someone save Ivana?
ivana to DJ loonyo after listening to his nonsense thoughts: pic.twitter.com/IGaXk5PU3h

— ︎ (@mifuestaKJIEL) June 9, 2020
What do you think about DJ Loonyo's latest controversial statements?