As if we needed an excuse to cuddle our furbabies and shower them with even more love, new research from Japanese scientists has found that our doggos actually produce tears when reunited with their owners. Now you're crying! What else did the study find out?
Tears of love and happiness

Our dogs express their emotions in a variety of ways. There's the tail wagging, the licking, and the energetic jumping around their owners. But a new study published last Monday, August 22, in the journal Current Biography revealed there's another way dogs express their happiness.
"We found that dogs shed tears associated with positive emotions," said Takefumi Kikusui, one of the authors of the study. "We also made the discovery of oxytocin as a possible mechanism underlying it."
Kikusui is a professor at the Laboratory of Human-Animal Interaction and Reciprocity at Azabu University in Japan. He conducted the study after observing his poodle with tears in her eyes while nursing her puppies. This prompted Kikusui to probe if there was a link between the tears and emotions.
The experiment

The scientists performed the Schirmer tear test on 18 dogs, placing a specialized paper strip inside their eyelids. After five to seven hours of being apart from their owners, the dogs had a significant tear volume increase during the reunion. On the other hand, there were no increased tears when they were reunited with non-owners they were familiar with.
Kikusui also concluded that oxytocin had a huge part in the dogs tearing up during the reunion. Oxytocin (a.k.a. the love hormone) can help us bond with loved ones and now, apparently, with special fur babies too.
After that, the scientists also made experiments with humans. They asked people to rank photos of dogs, some had artificial tears on them. More positive scores were assigned to dogs with artificial tears.
"It is possible that the dogs that show teary eyes during interaction with the owner would be cared for by the owner more," hypothesized Kikusui.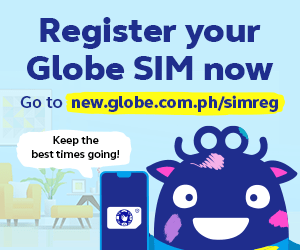 In conclusion, we're all crying
This study just made us love our furbabies more than ever. Dogs are known to be the most loyal of companions, and, in recent decades, have been a part of families as much as kids are. In fact, a lot of young couples these days prefer to take care of dogs than have kids. And this study is proof that all the love, affection, and care we shower our pets with don't just go over their heads. They love us as much as we love them.
So the next time your dogs have tears in their eyes after being reunited with their owners, make sure to give them a huuuuge hug.
Now enough reading and go cuddle with your dog!
Check us out on Facebook, Instagram, Twitter, and YouTube, and be the first to know about the latest news and coolest trends!