Contrary to popular belief, not all girls who take a leap of faith in the form of a huge hair chop are moving on from a lost love of sorts. Some of them are donating their hair to organizations that help make wigs for cancer patients — and maybe it's time you should too. This quarantine has forced many to grow their hair out. You're probably itching to get to the nearest salon but before you do, consider donating your locks to organizations that help cancer patients. You get to donate your hair, help someone smile, and sport a brand new short bob!
Why you should consider donating your hair
Long hair takes a lot of time (and products) to maintain. We also live in a tropical country where it's humid almost year-round and waist-long hair doesn't exactly do wonders to cool you down. If you're still iffy about getting a short haircut, you shouldn't be. If you think your new 'do doesn't suit you, in a few month's time it will grow back like magic. Besides, we shouldn't take for granted our given ability to grow our hair as long as we want to, some aren't as fortunate.
The locks you donate will be made into wigs for cancer patients who have or are currently undergoing chemotherapy, a radiation process with hair loss side effects. Your hair can give these patients the confidence and happiness they need in such a tough time in their lives. Plus, getting a short hair cut is quite a therapeutic change!
Are you ready to donate?
Hair for Hope
Hair for Hope
is an initiative by HEADS by volu-med, a salon in Makati, and The European Hair Factory, Inc. They have partnered with hospitals and their patients to provide quality wigs to cancer patients in need. Browse their Facebook page to see heartwarming stories of hair donors and those who have benefitted from the donations.
To donate your hair, seal it in plastic and send it HEADS by volu-med Salon, G/F Unit 133 Shangri-La Hotel Makati, Ayala Avenue cor. Makati Avenue, Makati City. Address it to Ms. Des Rea. You can also contact 0917 586 0145 and message their Facebook page for inquiries.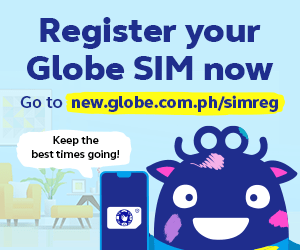 The Hope Project
Last August,
The Hope Project
partnered with Makati Medical Center – Cancer Center for an annual hair donation drive.
Hope is in the Hair
required at least 9 inches of curly, wavy, or straight unprocessed hair. For those who didn't make the deadline, you'll be glad to know that they are set to have a
second wave of donations in November
. That's extra time to grow your hair out!
Follow The Hope Project on Facebook to get updates on when they'll be opening donations.
Strand Up for Cancer
Strand Up for Cancer
has recently reopened for donations. If you choose to donate your locks through them, their requirements are: it must be
dry and at least 10 inches long, untreated, and tied and sealed in a plastic bag
with a label containing your full name. Fill out
this form
and drop your hair off at the Ground Floor of Manila Downtown YMCA at
945 Sabino Padilla Street, Santa Cruz, Manila
.
Strand Up for Cancer accepts hair donations from Monday to Friday, 9:00 AM to 3:00 PM. Don't hesitate to send them a message on Facebook for your concerns.
Kythe-Ateneo
Kythe-Ateneo
is holding a
year-round hair donation drive
with their
Hair2Share, Wigs2Give
initiative. The hair you donate will be made into free medical wigs. Hair donated must be a
minimum of 10 inches long and must be clean, dry, and tied in a ponytail
. For more information, check out their primer
here
. You can also send them a message if you have unanswered questions. And if you're ready to donate your hair and ticked out all the boxes, just fill out
this form
.
Makati Medical Center

Makati Medical Center holds annual hair donation drives through their Gift of Your Hair events which started in 2016. Last year they collected bundles of hair from more than 200 donors. The event was in partnership with HEADS by volu-med and those who dropped by the Cancer Center to donate hair were treated to free haircut and styling.
While there are no announcements yet for this year's Gift of Your Hair event, you can keep your eyes peeled. For inquiries, call Cancer Center at 8888 999 loc. 7122 or email them at tumor.board@makatimed.net.ph. In the meantime, you can keep growing your hair as long as you like.
Cuts Against Cancer
Cuts Against Cancer
is one of the well-known non-profit organizations for hair donations in the country. Unfortunately, due to restrictions from the pandemic causing them to struggle financially, they have had to close their doors until further notice. But you can follow them on
Facebook
for updates on when they'll be accepting donations again.
Locks of Love – JCI Zugbuana
This Cebu-based project by JCI Zugbuana previously conducted events at malls that offer free haircuts in exchange for hair donations. While they've yet to have another physical event, you can still have your hair cut at your favorite salon and mail it to them. Cut
at least 10 inches of your hair in a ponytail and place it in sealed plastic
, preferably a Ziploc. Have it delivered to
Richie Castillo at IPI, Go Lam Drive, Pope John Paul II Ave, Kasambagan, Cebu City 6000
. You can also reach them through
Facebook
message or 0917 310 2628 for inquiries.
Where are you going to donate your hair?