Desperate times call for desperate measures. But does this really apply to everything? Like your hair during quarantine? As the lockdowns all over the world are extended, people's patience become thinner and their hair longer. So they decide to do what are admittedly drastic haircut attempts even during quarantine. Are you one of these people?
Choose your fighter. #CoronaHaircut pic.twitter.com/eoXbbq8h4R

— Sophia Maria (@SophiaMariaKa) April 15, 2020
Oh no…
No barber? Let your kid do it! What could go wrong? *takes away the trimmer and runs far away*
#CoronaHaircut #covidhaircut
Got my 7 year granddaughter to cut my hair.

At least looking like a leper from behind people are keeping 2 meters away 🤣🤣 pic.twitter.com/1nXwvNZtOx

— JL (@kyr10) April 7, 2020
My daughter had something in mind
#CoronaHaircut pic.twitter.com/H3FjqtOkH5

— El-Polandi (@elpolandi) April 13, 2020
Why are people insisting on fades?
Seriously? Quarantine (can we) fade (away)?
This was my mother's attempt at a fade… prayers to all the men getting home haircuts during quarantine. #quarantinehaircut pic.twitter.com/MmfKH5mhiD

— Brittany Mockbee (@bmockbee) April 6, 2020
gave my man a quarantine fade 💖 pic.twitter.com/bHi6O7msOD

— badgirlkiki (@badgirIkiki) April 8, 2020

Are his ears red because he's laughing or he's angry or he's embarrassed or he's happy?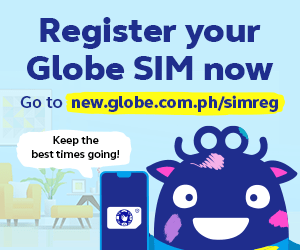 Inverse (please let us) fade (away)
Please please please. I'm getting so anxious about how that hair will grow.
You and my mom have similar hair cutting styles🤝 Here's my quarantine "inverse" fade pic.twitter.com/rEot0rYrN2

— Sam (@namelocmas1) April 8, 2020
But if it's the chestnut haircut, why not?
Park Seo Joon made the so-called "chestnut" style become the in thing with his role in the highly rated Itaewon Class. Might be the only kind of fade acceptable. That is, if you get to do it right.
I miss my haircut hays quarantine #beforeandafter #keepsafe pic.twitter.com/rvatqbw2Rt

— Rafafafa (@Rafaelkeno10) April 13, 2020
Who wore it better?
This kid or Jim Carrey? We think it's the kid.
Who let my sister cut my nephew's hair to look like Jim Carey from dumb and dumber?¿?? 😂🤧😩🥺🤣 #QuarantineCut pic.twitter.com/WkfYE4jRvd

— Samantha (@s_williams__) April 14, 2020
Poor dog wasn't safe
I'm not sure if the dog feels happy or not, but that definitely looks like a frown…
Even jaffa didn't escape the lockdown haircut pic.twitter.com/X18cn3NDoV

— Andrew 🥳 (@AJBM17) April 16, 2020
From one extreme to another!
Full length to crew cut. Or just straight up bald. This quarantine has definitely led us to these extreme choices.
Before and after #quarantinecut pic.twitter.com/vKZwSNCnwS

— Justin Taylor (@TheSmarmyBum) April 12, 2020
Welp im bald for the first time in my life… #quarantinehaircut pic.twitter.com/xs57f8bdu8

— JeBurnz (@JeBurnz_) April 16, 2020
And then there are those that are just kind of out of this world
Like this tree's haircut.
Another quarantine home haircut. Show off yours! pic.twitter.com/egVytWWhF8

— Trees etc. (@arborsmarty) April 10, 2020
Or this before-and-after take that we just can't unsee.
quarantine haircut! pic.twitter.com/46jC6gbKns

— The Disney Delete (@TheDisneyDelete) April 15, 2020
This is pretty accurate for everyone, really.
guys trynna give themselves haircuts during quarantine pic.twitter.com/NnWtcEkwej

— Mehdi (@mhxidri) April 16, 2020
Have you done something drastic to your hair? Share them with us below!