Korean-Filipino survival contest Dream Maker just concluded with its final Top 7 contestants set to train and debut in Seoul as a global pop group. The final members of HORI7ON are Jeromy, Marcus, Kyler, Vinci, Reyster, Kim, and Winston.
[HORI7ON] Congratulations, JEROMY, MARCUS, KYLER, VINCI, REYSTER, KIM, and WINSTON! #DreamMakerTheDreamFinale #HORI7ON pic.twitter.com/PRnQY8ur39

— Dream Maker (@DreamMakerOfc) February 12, 2023
While many are happy that their idols made it to the debuting group, there are just as many fans who are disappointed that their bets missed the chance. It seems like there are plans in the works, but for now, here's a list of the Dream Maker contestants fans want to see debut, too — and as soon as possible!
Jay-R
Sinayang niyo 'to.. anyways, keep chasing your dreams, JAY-R!!! #DreamMakerTheDreamFinale #HORI7ON

— Luna ☾ (@eurdyce_) February 12, 2023

Hailing from Albay, Bicol, this half-American half-Filipino 19-year-old loves to play the guitar and sing R&B songs. As a potential main vocalist, he is the only contestant to receive over 700 points during the Mentor's Evaluation in Episode 4. Many fans say he looks like Seventeen's Vernon. You can follow Jay-R on Instagram.
Wilson
naiiyak pa rin ako :(((((( sobrang proud kaming buong BUDOY family sayo Wilson, at alam kong sobrang proud na proud din sayo lahat ng fans mo (whales) we loveee uuu so muchhhhh🥹#DreamMaker_Wilson#DreamChaser_Wilson pic.twitter.com/Qm0US0Dx45

— my precious (@prcsmyrys) February 13, 2023

Wilson grew up in Vienna, Austria, even joining The Voice Kids Germany when he was only 14 years old. Due to his strong, stable vocal skills, fans' ideal position for him is the lead vocalist. He was in the top 7 several times in previous episodes, but was unable to garner enough public votes in the final round. You can follow Wilson on Tiktok.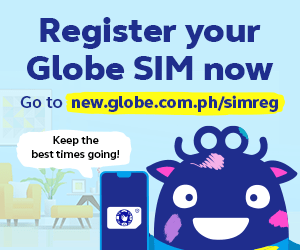 Drei
Please don't stop chasing your dreams, Drei. We love you!#DreamMakerTheDreamFinale pic.twitter.com/tr63QkHX5S

— Preyyyyy (@impreciousrubio) February 12, 2023

This Batangueno is a 23-year-old professional dancer and choreographer, who used to work as a dancer for various P-Pop groups like BINI, BGYO, and more. Before joining Dream Maker, he won awards acknowledging his dance skills in Hip Hop Dance International PH in 2019 and Dance Supremacy in 2022. Some fans also saw potential in him to be the leader of the group. You can follow Drei on Instagram and Tiktok, where you can find his K-Pop dance covers.
Prince
Still, I would like to congratulate Prince! From Rank #16 to Rank #9. This is not the end of your journey, Prince! Please don't stop dreaming 🧡💜#DreamMakerTheDreamFinale pic.twitter.com/t7cNjaXqkR

— Pinoy Big Brother (@PBBKumunity) February 12, 2023

One of the youngest contestants, 15-year-old Prince was pegged as one of the potential rappers of the group. Some years ago, he auditioned for The Voice Kids but was unable to pass the blind auditions. In Dream Maker, he performed the same song he used in The Voice Kids, Francis Magalona's "Kabataan Para sa Kinabukasan", which carried him into the contest. You can follow Prince on Instagram and Youtube.
Matt
[📹] 11위 MATT CRUZ FANCAM 'DASH' | DREAM MAKER FINALE 2023.02.12#DreamMaker_MATT #MATT_CRUZ pic.twitter.com/dbxc9HCbi1

— hiro (@vincimeal) February 12, 2023

This 22-year-old is actually a model and recording artist under Atypikal Management. He has already released a song called "Missin.'" On Tiktok, he has over 134,000 followers, even occasionally endorsing products. Fans saw him as a potential leader for the group. You can follow Matt on Instagram and Tiktok.
Josh L.
Sobrang lss ako sa part na to ni Josh L. Main vocal tlaga at kavouge kayang makipagsabayan kay Drei na halimaw sa dance floor at ibang kagroup nya na mostly ay dancer. Still, congratulations Josh. 🙌🏻🎤👑 @JoshLabingisa #DreamMaker_JOSHL pic.twitter.com/YARwtwVoTF

— Glada ; for VINCI (@vinchiii_) February 12, 2023

With OFW parents, Josh L. grew up in Dubai before returning to the Philippines. He has experience in joining singing contests, such as Showtime's "Tawag ng Tanghalan" and The Voice Teens. He was recruited as a Polaris artist under Star Magic and even became a host of Showtime Online Ü. You can follow Josh L. on Instagram, Facebook, and Youtube.
Macky
macky odd eye high note like hello ????? main vocal material 🤩🔥#DreamMakerTheDreamFinale #DreamMaker_MACKY pic.twitter.com/ZG9rFwONjd

— j4s (@c_frncsc) February 12, 2023

Despite being shy and introverted, this 21-year-old entered the contest to build his self-confidence. He plays the guitar, but fans see him as a potential lead dancer or lead vocalist. You can follow Macky on Instagram and Youtube..
Thad
[ 📩 ]

"Hindi ito yung last time na makikita niyo ako sa stage." From Thad's heartwarming message to his beloved THADdybears. 🧸 We will indeed wait for you, Thad. The stage will be yours. #DreamMaker_THAD #DreamMaker#DreamMakerTheDreamFinale pic.twitter.com/eyA8R7nuZM

— TEAM THAD SUNE PH (@ThadTeamupdates) February 12, 2023

Hailing from Plaridel, Bulacan, this 19-year-old is believed to be a potential center or group visual. His looks are often likened to those of Enhypen's Jay. He is also a Tiktok content creator sharing tips on skincare and hairstyling, as well as dance performance videos. You can follow Thad on Instagram and Thad Tiktok.
Follow us on Facebook, Twitter, Instagram, Tiktok, and Youtube for the l8est entertaining, useful, and informative lists!