English singer-songwriter Dua Lipa has come to the rescue of her fans self-quarantining at home, easing our isolation with her new album Future Nostalgia. The album started streaming today, a full week earlier than its original April 3 release date. So if you were looking for new ways to kill time while staying indoors, her fresh 11-track record may come in handy. Scroll on for our Future Nostalgia track-by-track review.
Future Nostalgia

Best for: Your motivation playlist
"…No matter what you do I'm gonna get it without ya…
…I know you ain't used to a female Alpha…"
The album's title track has a hypnotic yet soothing electronic beat perfect for a chill listening session. Its lyrics? Packed with girl power oomph.
SHOWER SCORE (out of 5): 🚿 🚿 🚿
Don't Start Now
Best for: Strong independent women who are ready to move on
"… Don't show up
Don't come out
Don't start caring about me now
Walk away, you know how
Don't start caring about me now…"
This neo-disco banger that has been all over TikTok lately has lyrics that could teach us a thing or two about social distancing. But seriously, if you've been through a difficult breakup, know that you can always come out stronger and better, just like Ate Dua says.
SHOWER SCORE (out of 5): 🚿 🚿 🚿 🚿 🚿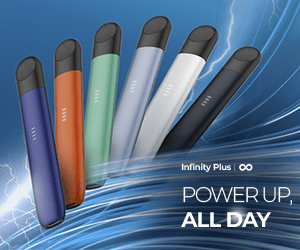 Cool
Best for: Those who are always head over heels
"… Guess I never had a love like this
Hit me harder than I ever expected …"
The mid-tempo percussions of "Cool" evoke the erratic pulse of a person who's madly and deeply in love with his/her partner. Feels abound.
SHOWER SCORE (out of 5): 🚿 🚿 🚿
Physical
Best for: Party animals
"…Lights out, follow the noise
Baby keep on dancing like you ain't got a choice…"
With 80s synths and retro beats, this upbeat song will inject energy into every single cell of your body. It's a bit cheeky, a little raunchy, and a whole lot of fun.
SHOWER SCORE (out of 5): 🚿 🚿 🚿 🚿 🚿
Levitating
Best for: Your light workout playlist (with your gym crush)
 "… If you feelin' like you need a little bit of company, you met me at the perfect time …"
If you liked the funky vibe of Dua's 2016 hit "Blow Your Mind (Mwah)", you'll love this track, which is a bona fide mood booster, especially for those who are perpetually single and ready to mingle.
SHOWER SCORE (out of 5): 🚿 🚿 🚿 🚿
Pretty Please
Best for: Clingy partners
 "… I hate it when you leave me unattended, cos I miss ya and I need your love
When my mind is running wild, could you help me slow it down? …"
I think those who are always craving for special attention from their partners will find sweet relief from Dua Lipa's take on being clingy and in love. This mellow song will make you nod to the beat and dance to the rhythm from start to finish.
SHOWER SCORE (out of 5): 🚿 🚿
Hallucinate
Best for: That "fragile" heart of yours
"… I hallucinate when you call my name
Got stars in my eyes and they don't fade when you come my way …"
"Don't Stop Now" and "Physical" have some real competition with this disco/EDM hybrid. LSS is so real. Its catchy beat and relatable lyrics that take you back to the emotional high of infatuation make it stick.
SHOWER SCORE (out of 5): 🚿 🚿 🚿 🚿 🚿
Love Again
Best for: Those who are getting a second chance at love
"…I can't believe, I can't believe, I finally found someone
I'll sink my teeth in disbelief cos you're the one that I want…"
If Dua Lipa were to sing a James Bond movie soundtrack, this is how it would probably sound like. This is the album's longest track, which is equally fitting to its message. For sure, there's really no single way to "move on" from a past relationship. But "Love Again" is a beautiful reminder that when the "right one" comes knocking at your heart, you can still give what you thought you lost.
SHOWER SCORE (out of 5): 🚿 🚿 🚿
Break My Heart
Best for: People who keep falling for the wrong person
"… I would've stayed at home
Cuz I was doing better alone
But when you said hello
I knew that was the end of it all …"
This mid-tempo song gives us an honest picture of how it's like to take risks and make mistakes because of what we think is love. Its chorus carries the question we all have inside our head, "Am I falling in love with the one that could break my heart?" If "Break My Heart" were a movie, it could be a prequel to Dua Lipa's "Scared To Be Lonely" with Dutch DJ Martin Garrix.
SHOWER SCORE (out of 5): 🚿 🚿
Good In Bed
Best for: Those finding the courage to talk about sex
"… We don't know how to talk, but damn we know how to f**k. …"
The track goes beyond its title. Dua Lipa appears to have bravely talked about her sex life in a casual pop beat – unfiltered and unashamed.
SHOWER SCORE (out of 5): 🚿 🚿 🚿
Boys Will Be Boys
Best for: Those who hate being taken for granted
"…if you're offended by this song, you're clearly doing something wrong…
…if you're offended by this song, then you're probably saying … 'boys will be boys'…"
It's like an advocacy anthem lead by Dua Lipa's impressive vocals, accompanied by a violin and a choir. This is a direct swipe on gender double standards and potential sexual harassment scenarios. At one point while listening, you'll be forced to think how speaking up on these issues helps break the stigma.
SHOWER SCORE (out of 5): 🚿 🚿
Overall, Dua Lipa's "Future Nostalgia" is an unapologetic discussion on love, sex, and gender equality mixed with a catchy danceable beat. The singer's sophomore record is a powerful pop album for this generation.
ALBUM SHOWER SCORE (out of 5): 🚿 🚿 🚿 🚿
Listen to Future Nostalgia on Spotify, Apple Music, and YouTube Music.