We've truly seen it all. First comes the news of a couple finding love in the Facebook group Home Buddies despite having 3 million members. And now we've got another couple tying the knot after having met through Duolingo of all apps. To put this into perspective, Duolingo has over 500 million users and it's not exactly made for socializing. But the power of true love showed that nothing is impossible.
Duolingo, the catalyst to an international marriage
If this isn't motivation enough to start learning a new language, we don't know what is. On Feb 14, Duolingo published a blog about Amanda and Rob who met on the app and only recently got married.
Amanda, who lives in the Philippines, downloaded the owl app in 2013 to learn Italian, German, French, and Mandarin. The latter in the hopes of impressing a guy (obviously, this did not bear fruit). Rob, who lives in the US, downloaded the app in 2020 to try and refresh his Spanish. Their paths crossed in 2021 when Amanda started getting notifications from another app user congratulating her on her Duolingo streak.
From Duolingo to real life

Amanda started looking for Rob on Facebook to thank him for cheering her on. When she eventually found his profile, she sent a short message. According to them, it was obvious that there was an instant connection! Messages turned into calls which turned into video chats. They couldn't meet because of the pandemic but they tried sending each other care packages and even had virtual family introductions.
"We've come quite a way, from calls to video chats to care packages sent halfway across the globe to virtual family introductions. And where our relationship is now will only continue to expand," Rob said.
"I am still floored to this day that I met him on a language learning app. Who would have thought learning a language on a mobile app could bring you true love?" added Amanda.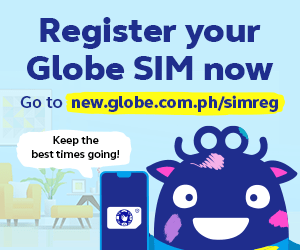 A Duolingo fairytale ending
The Duolingo couple finally met in the summer of 2022 and officially tied the knot on January 2023. According to the post, they incorporated "Duolingo-inspired multilingual greetings" for their bridal party, a nice homage to how they met.
So the next time you get annoyed at the owl app for bugging you about missing your Korean lessons, keep this story in mind. You might be one lesson away from crossing paths with The One.
Check us out on Facebook, Instagram, Twitter, TikTok, and YouTube, to be the first to know about the latest news and coolest trends!