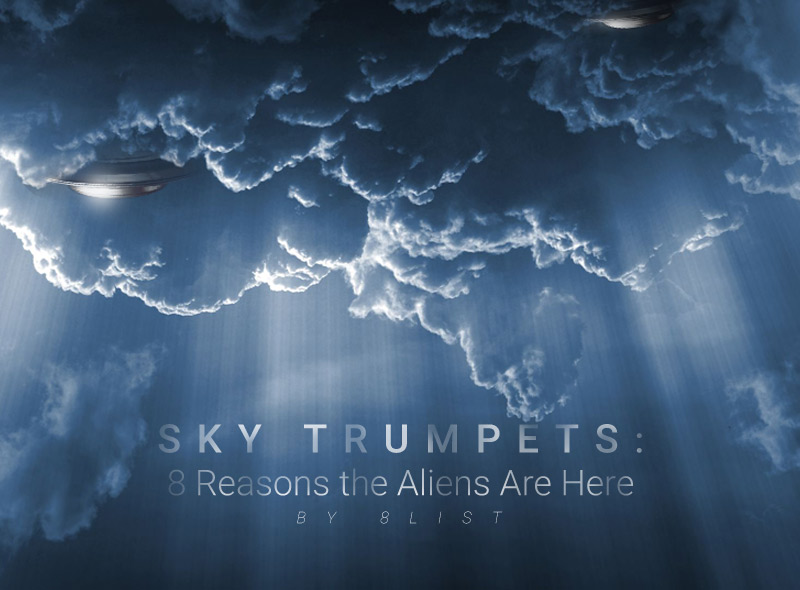 A video shot in Batangas showing trumpet-like sounds emanating from the sky has been making the rounds in social media lately, with netizens giving their reactions. Some were saying that it's nothing more than natural phenomena, while others were using it to convince other people to follow religion.
But seriously, it only means one thing: ALIENS. Forget about the scientists debunking this, saying it's nothing more than the Earth's background noise; that it is caused by a mix of seismic waves and according to NASA, plasma waves on the Earth's radiation belt. This happens often but due to humans' limitations to hearing, we couldn't necessarily hear these things unless at a high volume.
Screw that. Don't mind the articles saying these instances are hoaxes or just natural phenomenon. Aliens are here, and they're here to take us away from corrupt politicians and dumb drivers.
What could this all mean? What does the sound signify? Is it the aliens' mating call to make sweet, passionate love to our planet? Is it a war cry, warning us humans to bow to our new alien overlords? Who cares, it's better than dealing with our slow judicial system.
Here are a few reasons why the aliens are finally here:
8. This Guy Made Hot and Sweaty Love to Them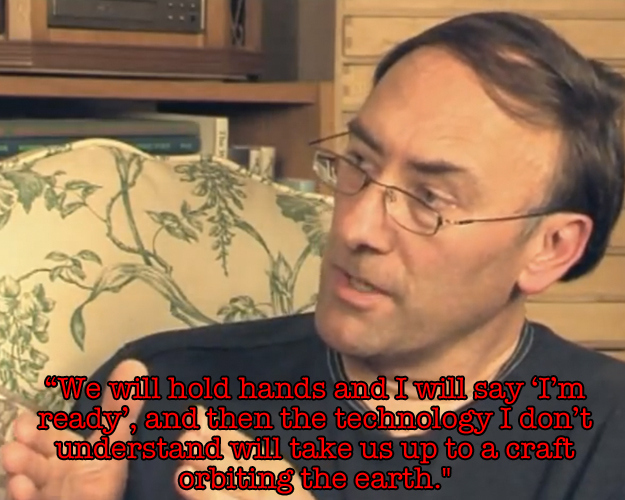 They apparently want this guy's soul and not his body and have sex at least 4 times a year. Go get 'em, tiger!
7. Fran Drescher Claims to be Abducted
In an interview with Huffington Post, actress Fran Drescher (of The Nanny fame) claims that she and her ex-husband were abducted by aliens.
"You know, it's funny because Peter (Fran's ex-husband) and I both saw [aliens] before we knew each other, doing the same thing, driving on the road with our dads. We were both in junior high. A few years later, we met, and we realized that we had the same experience. I think that somehow we were programmed to meet. We both have this scar. It's the exact same scar on the exact same spot."
However, her ex-husband Peter Marc Jacobson claims the scar on Fran's hand was nothing more than a drill bit or when she burned herself holding a cup of water.
Whatever, Peter.
6. The Universe is Massive
The universe is huge. It is time and space, and all of its contents. It includes galaxies, planets all the way to sub-atomic particles. What makes us believe that we're so special and the only ones given life? Kind of makes us small, right?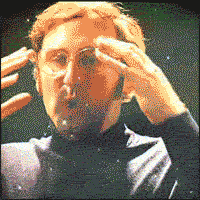 5. Lights Over Pampanga
They're in Pampanga! They're probably there to try Aling Lucing's sisig, and who wouldn't? Their sisig is the bees-knees.
The Philippine Astronomical Society has claimed that these lights seen in Pampanga were drones. But whatever. ALIENS.
4. Mysterious Lights Over Las Pinas
In 2000, Antonio Israel managed to capture footage of mysterious lights hovering above Las Pinas. After releasing the footage, many were quick to debunk his claim, including an Air Traffic Office director who said that his traffic controllers didn't see anything on that night.
3. The Romblon Triangle
Considered as the Philippine version of the Bermuda Triangle, the Romblon Triangle has claimed over a thousand lives and ships in the past 6 decades. Notable incidents include seafarers seeing a ghost ship made out of gold, which would disappear once the sea turns pitch black. Officials from the Philippine Coast Guard say that the area is highly susceptible to traffic and big waves. Is the Romblon Triangle cursed?
2. Creatures Living in Extreme Conditions
Certain species can live in extreme conditions on our planet giving the notion that extraterrestrial life have existed on Earth. They're just hiding in places unfathomable to man, not wanting to deal with humans and their smartphones and bad driving. Like the giant amphipod above, it lives at a depth of 7km and is known to have an expandable gut, meaning they can eat a ridiculous amounts of human innards, which is what we'd imagine them to do.
They're just out there hiding, waiting for the right time to come out.
1. Tito Sotto
In his speech against the RH Bill, Senator Tito Sotto said his wife took Diane birth control pills in 1974, leading to the death of their infant son in 1975. The only problem? The Diane pills didn't exist until 1978. Could Tito Sotto have used a time machine to acquire these pills? Did he also use said time machine and originally wrote Robert F. Kennedy's speech? Is he that advanced in his methods? Could he be the son of an alien, a man-alien hybrid, a life so intelligent that he is tasked to save us from extinction?
Aliens everyone, ALIENS!