The Start of the


Election Season


and What it Means for All of Us




January 10 was the official start of the 2016 election period. The gun ban is already upon us and candidates will be visiting cities and barangays for the official start of the campaign soon. Debates between candidates will finally show the hopefully true colors of our future leaders. Concerts, merchandise and annoyingly catchy jingles will also be spreading, like virus, from place to place for candidates to make a dent on voters' minds.

Voters are in for torrents and whirlwinds of information and controversies that might veer people away from what they should really do before the elections: choose the right candidates. To help guide you until May 9, here are things you should keep in mind.
8. The gun ban
The start of the election period was also the start of the nationwide gun ban that prohibits candidates and civilians from bearing, carrying, or transporting firearms and other deadly weapons. There will be checkpoints in every city and town where the local police will administer visual searches of vehicles to prevent the gun and election-related violence.
7. Start studying the candidates
You're probably already eyeing for a candidate who will get your sweet,sweet vote at this point—we're only 112 days away from the big day. If not, then maybe you're still looking for the one…that one candidate you've always dreamed of seeing. Whether you already have a candidate in mind or not, it's very important to focus on knowing more about them. Research. Also, keeping an open mind is always a good way to weigh the real issues the country is facing and on how these to-be leaders see it.
Although not compulsory, the COMELEC is mounting presidential debates starting February in Mindanao, March in Visayas, and April in Luzon. Vice presidentiables will also get to debate in April, final dates are still to be announced.
6. Kissing voter ass
Voters are put on a pedestal by candidates during the election seasons. You'll notice that parades, visits, dancing and singing concerts are arranged by candidates in almost every city in the country to give voters the time of their lives. Creative merchandise like shirts, umbrellas, stickers and food are also thrown at the voters as a souvenir from the kind candidate.
Some candidates have actually leave their comfortable air-conditioned vehicles and suffer through the heat of the sun to shake hands (and take pictures) with informal settlers.
If the candidate is brave-r (or desperate), they'll give special handshakes—the kind that involves the Philippine Peso.
5. Those catchy political jingles that you'll think of until sleeping time
As if the many ass-kissing antics aren't enough, aspiring politicians gift voters with LSS-inducing jingles that they'll unconsciously sing in the shower. Prepare yourselves.
Meanwhile, here's a good example of the power of an annoyingly effective campaign jingle, just fill in the blanks.
Nakaligo ka na ba sa ______ ng basura? Nag-pasko ka na ba sa gitna ng ________? 'Yan ang ________ namin, tunay ka bang isa sa ________?
4. Word wars
As the elections come closer, you'll probably notice the abundance of controversies about politicians—especially candidates—who hate on other candidates' in every way or form. May it be their political stance, party list, past works/mistakes, leadership style, bullying instances, or even citizenship, expect candidates to throw shade or directly attack rivals to try and ruin them. It's "politics" nga naman kasi.
3. Election-related violence
In the first half of 2010, COMELEC reported that 180 election-related violence cases. This includes the death of four candidates and 31 civilians. And, let's not forget that 58 people were killed in the election-related Maguindanao Massacre of 2009.
Election-related violence is as rampant as it is hard to get to the people behind it. Until now, the cases against the Ampatuans, the alleged masterminds of the massacre, have yet to be resolved (one was even granted bail and is now running for mayor).
2. Physical preparation for election day
On the day of the elections, it's important to always keep in mind that anything and everything can happen. Things like long lines, the heat, voter list errors, and even power interruptions are stereotypical plot twists in Philippine elections, and Pinoys should know better.
Stock up on food, water, phone battery and extra shirts for the partnership of long lines and the heat. Make sure you're physically, mentally and emotionally ready for any pushing and pulling that can happen. And as for the voter list errors and power interruptions, let's just hope that the people in charge won't do anything they're not supposed to.
1. Online and real-life political debates (which is commendable)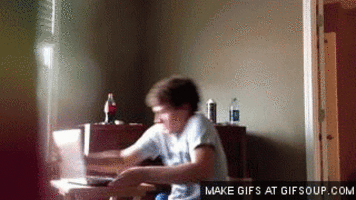 It doesn't really matter if it's election season or not, political debates are always very important online or offline. The elections is a time when everyone's opinions should be heard, and there's no problem with people engaging in healthy banter. As long as no feelings are hurt, no illogical arguments are raised and all minds are open, a meaningful discourse will produce a more meaningful election.
Think you're ready for May 9? Share it to the comments section below!