We understand the mid-afternoon slump where you just want to lay down or chug a liter of hot coffee. Siestas just sound so good when you're low on energy, but you can't easily do that when you've got a day full of tasks and meetings.  To avoid the caffeine overload from coffee which your heart can't handle sometimes, we've rounded up some energy-boosting snacks to keep you awake and productive during working hours:
Nuts

Whether you enjoy peanuts, cashews, or almonds, nuts have a common trait: they're high in protein that will keep you fueled. Nuts are also high in unsaturated fats that can help lower bad cholesterol. Instead of reaching for chips, go for nuts that are healthier and can keep you fuller longer.
Greek Yogurt

You'll never look back at the sweetened yogurt varieties we find in groceries once you switch to Greek yogurt. It has a higher amount of protein than milk, which is the main micronutrient responsible for boosting energy. To switch things up, you can add nuts, granola, or even fruit to your serving of Greek yogurt!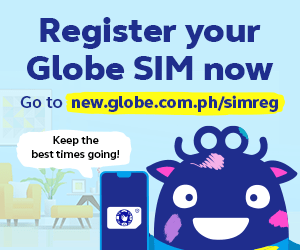 Eggs

Eggs are usually a breakfast staple and there is a multitude of ways to have them. But they're also a good snack, especially when boiled. Eggs are high in protein and there are actually 25 studies that suggest the protein found in eggs contributes to muscle strength and most importantly, provides a source of sustained energy.
Dark Chocolate
View this post on Instagram
Craving for some dessert while working? You couldn't go wrong with dark chocolate (honestly, who would say no to chocolates?). It's packed with theobromine, an alkaloid found in chocolate and cocoa, which has similar effects with caffeine. So if you want to ditch the usual cup of coffee, go for dark chocolate!
8 Delectable Desserts That Chocolate Lovers Can Easily Order on Instagram
8 Delectable Desserts That Chocolate Lovers Can Easily Order on Instagram
Meryl Medel | Aug 07, 2020
Bananas

There's a reason why this fruit is a staple before a workout: it's high in energy and protein. You can use the same logic during work since you're exercising your brain, right? Though the fruit is high in calories and you don't want to be eating them all day, a banana or two can definitely save you from that afternoon slump.
Edamame
Often served as an appetizer in your favorite Japanese restaurant, edamame is another protein-packed snack that you might want to keep on your work desk. These soybean pods are a perfect nut alternative if you're allergic, and you can easily buy them in packs for munching on-the-go.
Green Tea

Green tea is a staple for weight loss but it's actually good for a boost of energy. Contrary to popular belief, green tea doesn't actually contain a lot of caffeine. It's the L-theanine that's responsible for the energy boost and increased focus. Make your cup of tea better with some honey, which is also a good source of energy.
Crackers

Crackers will always be a good snack as they come with vitamins (B1 and B2) for an energy boost and delectable flavors, just like Tiger Crackers. If you want something sweet without the guilt, Tiger only comes with 120 calories per pack, and you can enjoy it in three flavors: plain, ensaymada or leche flan. What will be your choice?
What snacks do you enjoy munching when you're starting to feel sleepy? Share with us below!