Some movies are well-written and produced that they make us think or wonder what it's like to be in other people's shoes.
Here, we've listed 8 of the most enlightening movies and series on people with special needs. While these aren't the only films available tackling this topic, those on this list excellently represented people with disabilities.
1. I am Sam (2001)
I am Sam tells the story of Sam a mentally challenged father, who is battling to retain custody of his 7-year-old daughter, Lucy. Although Sam provides a great environment for Lucy to grow up in, his ability as a father is questioned when Lucy is about to turn eight, a year older than Sam's mental capacity. He enlists the help of a lawyer who has family problems of her own.
2. Miracle in Cell no. 7 (2013)
This South Korean film is about a Lee Yong-Go, a father with the intellect of a 6-year-old. After an unfortunate circumstance, he becomes a victim of false accusations of murder. He gets thrown in a jail, specifically in Cell No. 7, a cell known for having the harshest prisoners. They soon slowly befriend Yong-go even going as far as letting him see his daughter by smuggling her in the cell.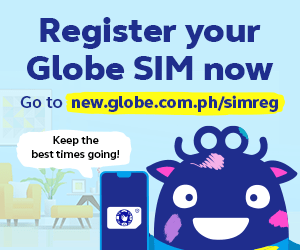 3. Atypical (2017)
Atypical is a Netflix original series focusing on the life of Sam Gardner, an 18-year-old teen on the autism spectrum. He takes a big step when he decides to start dating, and by dating meaning courting his 26-year-old therapist. As Sam seeks more independence, his family, after being his guardian his whole life, discover life outside his sphere.
4. Forest Gump (1994)
This classic film is based on a book of the same name by Winston Groom. Forrest recounts his eventful life and his struggles: he joined the army, met the president, became a ping pong celebrity, bought a shrimping boat, and became exceptional at running. His marginal IQ of 75 doesn't hinder him from living his life the best that he could. It also didn't stop him from pursuing his childhood best friend, Jenny.
5. Rain Man (1988)
Big shot LA Car dealer Charlie Babbitt finds out that his father has died and has left his $3 Million estate to an unnamed trustee. Charlie later finds out that the trustee is his own brother Raymond, an autistic savant whose existence he never knew about. Charlie plans to get Raymond to give him the estate, but in the process learns more about his brother and establishes a connection with him.
6. Taare Zameen Par/Every Child is Special (2007)
Taare Zameen Par is an Indian film produced, directed, and starred by Amir Khan. It tells the story of Ishaan, an 8-year-old boy with dyslexia and his more than colorful imagination. Excelling in the arts but failing in academics, his parents decide to enroll him in a boarding school where he meets his teacher Nikumbh, played by Khan. Nikumbh recognizes his special needs and helps him overcome his disability.
7. Wonder (2017)
Wonder is based on a novel of the same name by R.J. Palacio and tells the story of Auggie Pullman who has a rare medical facial deformity he refers to as "mandibulofacial dysostosis." Previously homeschooled, Auggie's parents decide to enroll him in Beecher Prep for middle school. He struggles with other children rejecting him but soon forms friendships and learns what it's like to have friends who got your back no matter what.
8. What's Eating Gilbert Grape (1993)
Gilbert is a 24-year-old grocery store clerk who, after his father passed away, is left to care for his developmentally disabled brother, Arnie, and his morbidly obese mother. The film gives us a glimpse of the challenges of taking care of a family member with autism. Although Gilbert sometimes gets angry at Arnie and his obsession with climbing the water tower, he still loved him and took care of him.
Have you watched these movies before? Share your thoughts with us below!