4. How to engage in small talk.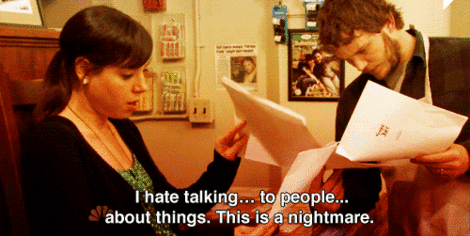 We're so used to connecting virtually and through text with our friends, family, and strangers that when we're forced into a situation wherein we have to interact with others face-to-face (i.e. socialize), we panic and self-destruct from social awkwardness. Just what exactly should we talk about? The weather? Their outfit? Politics? The internet has probably fed us small chunks of knowledge to be prepared for situations like this, but the pressure of social interaction is deleting all that information from our brains.
3. How to actively seek a job.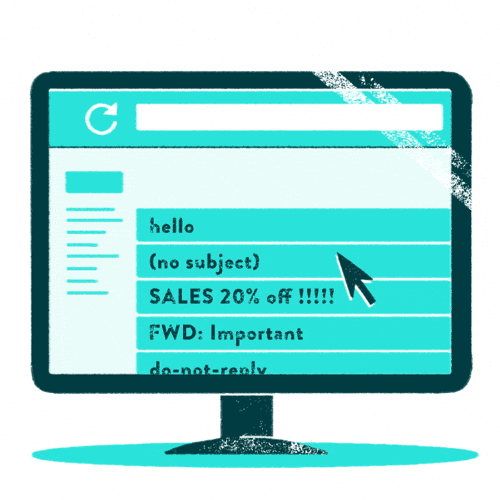 We believe in the "period of rest" post-graduation before looking for a job, thinking we owe it to ourselves after four years of sleepless nights and constant feelings of failure. But even when we begin our job hunt, we're pretty much disinterested in the process and maybe a bit passive about it. We send our resumes via e-mail, sign up for Kalibrr or LinkedIn, asking our relatives for referrals. And when no calls or e-mails come we just lounge around the house like a bum because if a job hasn't found us yet, then it just isn't the "right time." It takes half a year and all our friends earning their own keep for us to start feeling the pressure.
2. Knowing where the shortcuts are without Waze.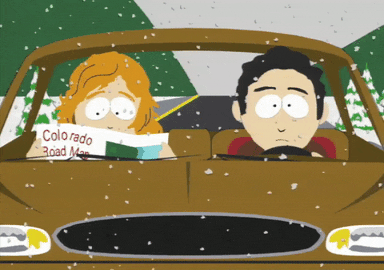 We put so much faith on the app that we don't even take a look at the streets anymore. We just mindlessly follow its robotic voice on where to turn, where the police are reported to be, and which roads are closed off due to construction. But what happens to us when our phone dies in the middle of a traffic jam? #LostNaBeh
1. How to make split-second decisions under pressure.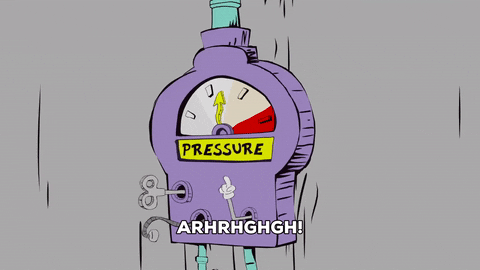 We just hate it when our parents ask: "Where do you want to eat?" or when your significant other says, "Where do you want to go this weekend?" or when your boss says, "Can you pitch something to me right now?" Our brains go haywire and full-on panic mode, and we can hardly think straight. What happens when we're tasked to make a huge decision that might affect our future? Do we still say, "Uh, 'di ko alam eh. Ikaw?"
What other essential life skills should Filipino Millennials have today? Tell us your thoughts!