Congratulations to the graduates (and those yet to graduate) of Batch 2018! The future is bright and you're hurtling toward it 100/mph but there's no need to fear. First off, you should know that whether you decide to pursue another degree or be part of the work force immediately, there are certain skills needed to survive. More than just putting these skills into your resume and talking about it during interviews, it would benefit you well to actually possess them.

What are these skills you ask? Let's get started!

[/whole] [/row]
1. Resilience
Resilience pertains to a person's ability to bounce back or recover from a difficult time or situation. Pinoys have always been a resilient bunch; we've been through countless typhoons and tragedies and we still made it out smiling. Since you're most likely starting on your first job, resilience proves to your employers that you cope well with change. It can also help you respond properly to job rejections and other problems that might come your way.
2. Ability to work under pressure
Working can no doubt be one of the most stressful things you'll ever do, from needing to accomplish tasks, clients that demand unreasonable output, lack of time for projects and everything else in between. The people who can manage their stress and do their work efficiently and effectively prove that they're flexible and worthy of being trusted.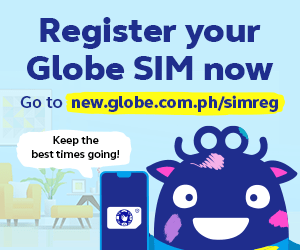 3. Strong work ethic
Millennials are always being accused of job hopping because they found their previous work as unbearable and not something they really wanted. We need to change this stereotype. Companies would always prefer a person with strong work ethics who are highly productive, confident and consistent in their work, and most of all, succeed in doing it. This proves that the person is dependable and will get the job done.
4. Communication
Being a great speaker and listener will show your future employers you can organize and express your thoughts properly, you can communicate in a clear and concise manner, and you can perfectly understand what other people are telling you. It's good that you also have great presentation skills and confidence in yourself. Develop communication skills by joining clubs or just put yourself out there!
5. Leadership and Management
The ability to lead and manage is not only required from managers and bosses, it's also required of you as an entry-level employee. Your managers and bosses are most likely watching to see if you could lead and take charge of your fellow co-workers during projects and other situations. Learn to delegate tasks, set deadlines, and most of all be a good example.
6. Teamwork and Interpersonal Skills
Relating well to other people has always been a preferred skill by many companies and employers. They heavily take into consideration the harmony inside the office, would you fit in? Being an effective team member and demonstrating skills such as leadership, being able to commit, and helping others to bring out the best in them, will benefit you greatly. Learn to cultivate a healthy relationship with other people, this involves avoiding eating food that's not yours in office refrigerators.
7. Ability to learn from criticism
With all the butt-hurt people across all social media platforms these days, it's clear that people don't easily accept criticism. It's sad because criticism is actually one skill that will help you grow more in your chosen field and as a person. Being able to learn and accept criticism is how employers know if you're a professional open to learning.
8. Self-confidence
As a fresh graduate, you might get intimidated by the number of people who have far more experiences than you while competing for a job. Have confidence in yourself but not to the point of coming across as arrogant. Be confident in your experiences as a student; tell how you can put your knowledge into good use by working for a certain company.
That said, go forth, wow your employers, and nail that job interview! Best of luck!
Got anything else to add? Share it with us in the comments section!