Just because you're spending most of your time indoors doesn't mean that you shouldn't care about protecting your skin from harmful UV rays. Though the glass used in windows blocks most UVB rays, it doesn't protect your skin from all UVA rays. If you're working near a window, you're risking exposure to UVA rays, which are linked to skin aging — causing wrinkles, sunspots, and other signs of sun damage.
Instead of hiding from the sun all day (what kind of life is that?), you can protect your skin by simply applying sunscreen. We're not talking about the thick, heavy sunscreen you wear to the beach, but lightweight sunscreens you can wear every day. Best part? A lot of 'em are pretty affordable! Here are some budget-friendly everyday face sunscreens that'll do the job:
Lana Skin Protect Brightening Sunblock SPF 80

This SPF 80 sunscreen from the local skincare brand Lana PH has a non-sticky formula that has a matte finish with no white cast. It can be used as a primer and is suitable for all skin types. Best part? Its pump bottle is refillable, so you can use it again to be kinder to momma earth!
Get it here for ₱268.
Bio-Science Bio-Water Hydrating Sunscreen with SPF50+ PA++ for Sensitive Skin

This sunscreen from Bio Science is a water-based sunscreen that's infused with hyaluronic acid, which locks in moisture to keep your skin soft, hydrated, and supple. Its lightweight texture leaves a non-greasy feeling on your skin, so you can wear it every day. And it's dermatologically tested to be suitable for sensitive skin!
Get it here for ₱224.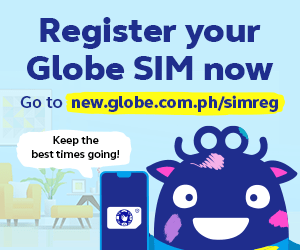 Cosrx Aloe Soothing Sun Cream SPF50 PA+++

This ultra-lightweight cream from the popular Korean skincare brand Cosrx uses aloe vera extracts to moisturize and brighten skin while protecting it from the sun.
Get it here for ₱483.
Neutrogena Hydro Boost Face Sunscreen SPF50

Neutrogena's water gel lotion is non-greasy and has a water-light feel. It hydrates the skin while protecting it from the sun, and has an invisible finish — no white cast here!
Get it here for ₱500.
Belo SunExpert Tinted Sunscreen SPF50 PA++++

This double-duty sunscreen from the homegrown Belo brand doesn't just protect your skin from harmful UV rays, but also evens out your skin tone while concealing fine lines and other imperfections. It's paraben-free, non-comedogenic, and hypoallergenic.
Get a 10ml bottle here for ₱127.
Fresh Sunglow Creme Tinted Sunscreen Medium Tint

This tinted sunscreen from Fresh gives all-day coverage that's comfortable on the skin and protects your skin from UVA and UVB rays. Its mess-free packaging makes it easy to carry around with you so you can reapply anywhere!
Get it here for ₱329.
Innisfree Daily Mild Sunscreen SPF50+ PA++++ 50ml
This water-esque sunscreen from Korean brand Innisfree is lightweight on the skin, which makes it perfect for layering under makeup. Enriched with aloe barbadesis leaf extract, it also soothes and refreshes the skin.
Get it here for ₱450.
Biore UV Aqua Rich Watery Essence
Japanese brand Biore's Aqua Rich sunscreen is popular for a reason — it's a water-based sunscreen that's light on the skin, but is effective against UV rays. It's water and sweat resistant and can be used as a makeup base as well.
Get it here for ₱488.
Do you have a go-to everday sunscreen that we didn't include here? Tell us all about it in the comments!