Having oily skin can feel quite like a curse some days, especially during summer. The metro's inescapable humidity only makes things worse, attracting more jokes like your forehead is greasy enough to fry an egg on it. Har har har (*eye roll*).
Kapit lang, mga bes.
Your beautifully moist skin just requires a little more TLC. Treat yourself to these facemasks one to three times a week, and feel huge improvements in your skin!
8. Aquapore Lentil Bean Seed Anti Sebum Mask
Aquapore's product takes the form of a gel, bio-cellulose mask that purifies and nourishes pores mainly through lentil bean seeds. Your skin will feel cleaner, smoother and stronger.
7. Missha Natural Green Clay Mask
Missha's natural color clay mask is color-coded for different skin issues. The green one is targeted to absorb excess oil and to clean out pores. You'll feel your skin tighten and pores get smaller—making you closer to Koreans' coveted porcelain skin.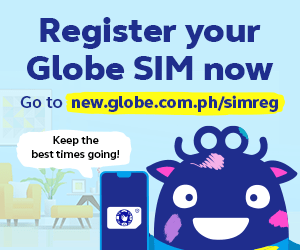 6. The Blacks Essential Mask: Black Cacao
This natural charcoal mask infused with black cacao absorbs impurities and excess sebum while nourishing your skin. Aside from making it considerably less oily, it will feel more hydrated and polished as well.
5. Love Lettuce Fresh Face Mask
Lush is famous for their handmade products that uses natural ingredients. All their facemasks are made with fresh fruit, butters and essential oils to revitalize your skin. Love Lettuce specifically restores skin's balance and softness. It does wonders for oily skin by stabilizing sebum production while brightening complexion.
4. Deep Detox Black Mask
Using volcanic scoria clay from Jeju Island, this mask deep-cleans pores from toxins and controls excessive oil production. It's also infused with natural extracts (like papaya, grapefruit, etc.) to revitalize your skin.
3. Origins Out of Trouble
Raise your hand if you have oily, acne-prone skin. Now grab this mask with that hand. This mask rescues current breakouts with absorbent zinc oxide and sulfur plus calming camphor. It also prevents future outbursts with regular use.
2. Blackhead Removal Activated Carbon Mask Set
Now if you absolutely love DIY facials, this one is a must for you. Coming from a great Taiwanese brand, this blackhead removal set has three cleaning steps to control excessive oil production, purify pores and moisturize skin.
You start with a toning solution, followed by an activated carbon mask, and finish with a gentle, skin-clarifying pore essence.
1. Aztec Secret Indian Healing Clay
Dubbed as "the world's most powerful facial," this healing clay mask is made from 100% natural calcium bentonite clay with no fragrances and additives. It is known to really deep-clean pores, so much so that you'll feel your face pulsate (nothing scary, though, don't worry).
Simply mix clay with equal parts raw apple cider vinegar and/or water, and reap the benefits of this Aztec secret.
Any other facemasks perfect for oily skin? Sound off below!