Rabiya Mateo has been serving us looks left and right as the Miss Universe 2020 pageant night draws nearer. The 24-year-old Ilongga beauty can pull anything off — whether it's a simple terno at the airport or a fierce, goddess-inspired gown.
We just saw her show-stopping National Costume this morning…
View this post on Instagram
…but even her everyday outfits are to die for. Check out 8 of Rabiya's best outfits so far:
Her simple pre-departure ensemble
View this post on Instagram
Rabiya also slays it on regular days she isn't doing photoshoots. Before she flew to the US for the competition, she wore a Barong Tagalog-inspired outfit decked with pearls to the airport. She simply captioned it on Instagram with "Ibubuhos ko ang lahat ng lakas sa laban na ito at taas noo kong sasabihin, 'Ikinararangal kong maging modernong Pilipina sa isip, sa puso, sa diwa, sa salita at sa gawa.'" We're rooting for you, queen!
Head-turning green terno
View this post on Instagram
Rabiya once again looked every bit the beauty queen she is for her Day 2 outfit. She wore an incredibly beautiful and head-turning ensemble by designer Marlon Tuazon. It featured the traditional Filipiniana sleeves but with pearls and seashell trimmings. The terno seems to be a business-in-the-front-party-in-the-back outfit since once she turns around, Rabiya exposes just the right amount of skin.
8 Realest Moments In the Three-Episode 'Following Rabiya' Series
8 Realest Moments In the Three-Episode 'Following Rabiya' Series
Alex Alvarez | May 11, 2021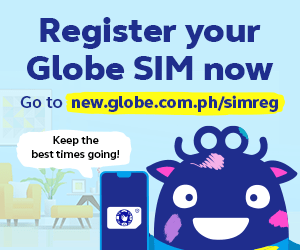 Wearing the Sunrise Gown
View this post on Instagram
Filipino designer Kirsten Regalado shared on Instagram this stunning photo of Rabiya wearing her custom-made Sunrise Gown. The gown featured a V-shaped design "symbolic for victory" and the traditional butterfly sleeves. The color is split into two, inspired by the Philippine flag — blue for "reliability and tranquility" and red for the "energy, confidence, and courage" of a modern Filipina.
Athena-inspired leather gown
View this post on Instagram
One word: stunning. Rabiya's designer, Mara Chua, described this leather gown as a "modern armorial dress in oxblood synthetic leather." The beauty queen herself captioned the photo with "Athena, goddess of war, wisdom and craft." Yes, Rabiya, you are a goddess who will bring home that crown!
Get to Know Rabiya Mateo, Our Miss Universe Bet
Get to Know Rabiya Mateo, Our Miss Universe Bet
Kyzia Maramara | Oct 27, 2020
Priyanka Chopra-inspired look
View this post on Instagram
Rabiya did say this was one of her favorite photoshoots. Priyanka Chopra's 2018 Met Gala look inspired this particular photoshoot. While Rabiya is Filipino-Indian, Chopra is an Indian actress who was crowned Miss World 2000. The beauty queen posted this one as a treat for her followers when she reached 800k on Instagram.
Golden glam Greek goddess gown
View this post on Instagram
Here's another Rabiya photoshoot that had everyone likening her to a Greek goddess. Fashion designer Mikee Andrei did mention that her gowns are almost always inspired by Greek goddesses and this one for Rabiya was no different. On Instagram, the designer captioned the photo with "Athena in glam." Bold and golden indeed!
Regal in yellow
View this post on Instagram
One of the Ilonggo beauty's recent photoshoots created more than the usual buzz on social media. Here, Rabiya is found sitting on a throne, clad in a glamorous yellow gown by Francis Libiran. "Yellow, trinkets, and power poses," she captioned on Instagram while Andrei, her designer, captioned it "Maharlika." Rabiya's look was accentuated with minimal gold accessories. Do you see the trend here? Rabiya looks stunning in anything golden.
Maharlika 2.0
View this post on Instagram
We won't blame you if you've got trouble picking your jaw up off the floor for this one. Rabiya's fierce "Maharlika 2.0" look blows all her other looks out the water. Fashion designer Carl Arusca created this orange number for an exclusive beauty magazine editorial. This particular outfit showed Rabiya's range in style — she can pull off the tame, innocent looks and the sexy ones too!
Don't forget to cheer for Rabiya come coronation day. The Miss Universe pageant will be held in Florida, USA on May 16 (the morning of May 17 for us Filipinos). You can watch it on the iQiyi app and website.