If you're part of the 5 people who use Twitter Fleets, prepare to shed some tears. Twitter has announced they're pulling the plug on the feature come August 3, 2021. Added only eight months ago, Fleets is a feature that lets users post full-screen photos and videos that will disappear after 24 hours. Yes, just like Instagram Stories and Facebook MyDay. But unlike Stories and MyDay, it looks like Fleets didn't receive a warm welcome.
we're removing Fleets on August 3, working on some new stuff

we're sorry or you're welcome

— Twitter (@Twitter) July 14, 2021
"We hoped Fleets would encourage more people to join the conversation, but that wasn't the case," said Twitter. "So we're removing them and focusing on improving other parts of Twitter."
We hoped Fleets would encourage more people to join the conversation, but that wasn't the case. So we're removing them and focusing on improving other parts of Twitter.

— Twitter Support (@TwitterSupport) July 14, 2021
So far, the app has undergone changes that people have applauded. They extended the tweet character limit from 140 to 280. They also added a pinned tweet feature and, more recently, removed the automatic photo cropping. But people still want more and it's not just Fleets or Spaces either. Here are some features Twitter should have that would actually make us happy:
Edit button
edit button. when.

— sreejit (@ThisHungryPanda) July 14, 2021
Every time Twitter announces a new feature or removes one, people only have one response: Where's the edit button? TBH, I'm only including this because it's a popular request but I'm not entirely sure about edit buttons. Some evil spirits could use it to manipulate others. However, an edit button would be cool if it included a tag that says "This tweet has been edited" and if there's an edit history available for everyone to see. Otherwise, it's just tempting people to be dishonest because not everyone is out to edit a tweet just because of typos.
Bookmark folders and search bar
Welcome to Twitter Blue — a new subscription service designed to give you more customization over your Twitter experience and access to premium features, including:
🔹Undo Tweet
🔹Bookmark Folders
🔹Reader Mode pic.twitter.com/YC6QiLM52U

— Twitter Blue (@TwitterBlue) June 3, 2021
It's frustrating searching for that one tweet on your bookmarks and scrolling once, twice, three times from the top to find it. Bookmark folders and a search bar for keywords would be awesome. This is actually possible. Twitter Blue, a new monthly subscription offer by Twitter launched in early June 2021, gives you access to premium features including bookmark folders, undo tweets, and reader mode. However, it's only available yet on iOS in Canada and Australia for a monthly price of $3.49 CAD/$4.49 AUD or less than PHP 200. Regular Twitter users want in on the feature too!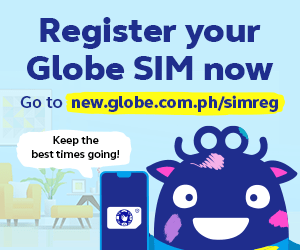 Search bar for follower and following
Sometimes you just want to stalk people and totally not in a bad way. If Twitter put a search bar on the "following" and "follower" tabs, your life would be easier. Then you would know if which actor unfollowed which actress after a certain breakup.
She's Not Real? Twitter Says Goodbye to Ms. Riva Mae s. Boongaling
She's Not Real? Twitter Says Goodbye to Ms. Riva Mae s. Boongaling
Alex Alvarez | May 10, 2021
Bio history
Unpopular opinion but I think a bio history would be cool. Don't you want to remember what cringe quotes you put there in 2011? Sure, Twitter has got better features to add but a bio history would, again, be cool.
Seeing private quoted retweets
Private profiles can do whatever the heck they want and no one but their followers will know. Including quoting someone else's tweet. But it will help us sleep at night if Twitter adds a feature where quoted retweets by private accounts are visible for the original poster of the tweet. You never know if someone is slandering you in private.
Archive tweets
Twitter can learn a thing or two from Instagram's features. Archiving tweets, for example, is one of them. This is for all the sentimental folks out there who don't want to delete a tweet but don't want it showing on their timelines either.
Viewing tweets by year and month
Here's another thing Twitter could pick up from Instagram: sorting tweets by year and date. Instagram has it on their archive feature but since Twitter doesn't have that (see the point before this one), it can be for all your tweets. It would be fun scrolling to a decade ago and seeing how many times you tweeted about the Jonas Brothers disbanding. Or how about that two-week social media hiatus you got going on in 2017? Good times.
Infinity scroll on your own profile
I'll say it: I love reading my old tweets. I'm not one to tweet 30 times a day so I can still scroll back to early 2018 and see what shenanigans I posted back then. But as anyone who has ever stalked themselves on Twitter already knows, you can only scroll so far until you hit a wall. Twitter needs to add an infinity scroll on our own profiles. If they won't give us that, they can at least give us the option to view tweets by year and month (see the point before this one).
How about you, what features do you want to have on Twitter?
Check us out on Facebook and Instagram and be the first to know about the latest news and coolest trends!