For many, the mere mention of K-Pop conjures thoughts of loud, peppy music, repetitive and headache-inducing lyrics, flawless choreography executed by multiple members, and, of course, colorful everything—from outfits to hair to makeup.
But a true fan would know that the genre is actually a lot more diverse than how it's generally depicted. So much so that it has just the perfect song for every mood and occasion.
As we expect more grey skies and cool breezes in the coming days, we took the liberty of rounding up eight of K-Pop's feelsiest tracks that belong on your -ber months playlist:
"Breathe" by Lee Hi
It's virtually impossible to create a -ber months K-Pop playlist without including "Breathe" so we'll start with it. A beautiful song that was specially penned for Lee Hi by SHINee's Kim Jonghyun, it reminds you to take a step back from all your worries and just breathe. Really, listening to this song is like receiving a warm, comforting hug from a dear one and getting a much-needed reassurance that you're doing your best.
"Pinwheel" by SEVENTEEN
Inspired by a dream he once had, SEVENTEEN's Vocal Team leader Woozi wrote "Pinwheel." The emotional piano ballad, performed by the 13-member group's vocal unit, likens a lover to a lone pinwheel in a field waiting for its significant other to return.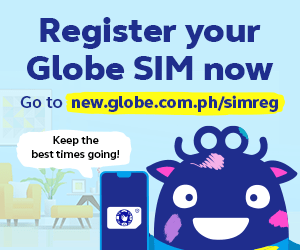 "Downpour" by IOI
Almost three years ago, I.O.I a.k.a. the ultra-successful temporary girl group drawn from the popular survival show "Produce 101" bid their fans a tear-jerking farewell through "Downpour." The ballad—co-written by SEVENTEEN's Woozi—showcases the 11 members' sweet and powerful vocals, as they sing their thanks to everyone who supported them throughout their short yet fast-paced journey.
"Rain" by Taeyeon
The leader of Girls' Generation, one of South Korea's most successful girl group acts, got jazzy and sentimental with the mid-tempo ballad "Rain." The track, which uses rain as a metaphor to describe memories of one's past love, served as the opening single of S.M. Entertainment's digital music platform SM Station in 2016.
"Forever Rain" by RM
The title track from RM's second mixtape "Mono," "Forever Rain" sets itself apart from the BTS leader's usual swaggy hip hop tunes with its slow pace and noticeably emotional delivery that's coupled with heavy drum beats and quiet piano melodies—just the perfect accompaniments to the lyrics that express one's exhaustion from being sad.
"Don't Let Me Go (투명 우산)" by SHINee
While the English title of this B-side track from SHINee's fifth studio album is "Don't Let Me Go," the original Korean title can be translated to "Transparent Umbrella," as the quintet sings of watching someone they love walk away in the rain under a clear umbrella after saying their last goodbye. If you listen carefully, you might just hear the faint sound of the rain layered with the song's delicate piano tunes and synth-heavy instrumentals.
Vocal powerhouse Kim Sung Kyu tones it down for "Reply"—a tender duet he shares with former K-pop Star contestant Park Yoon Ha. The track from the INFINITE leader's second mini solo album "27" features rhythmic acoustic guitar patterns, bringing out the poignancy of the song, which appears to be an exchange between lovers addressing their insecurities and unreciprocated feelings towards each other.
"You, Clouds, Rain" by HEIZE feat. Shin Yong Jae
Rapper, singer-songwriter Heize achieved an all-kill in 2017 with lead singles "Don't Know You" and "You, Clouds, Rain," topping real-time charts in South Korea upon their release. The latter track—an R&B-bossa nova hybrid that features vocalist Shin Yong Jae—eventually propelled her to bag a win at the 32nd Golden Disk Awards.
What other songs do you recommend? Share them with us below!