Filipino "Royalties": The Chosen Few Worthy of Honorifics
Oct 2, 2017 &nbsp • &nbsp Kyzia Maramara
We may never have a real royal family, but all these other "royalties" definitely make up for it! Here are some Filipinos worthy enough to have their own honorific titles.
King of Fragrance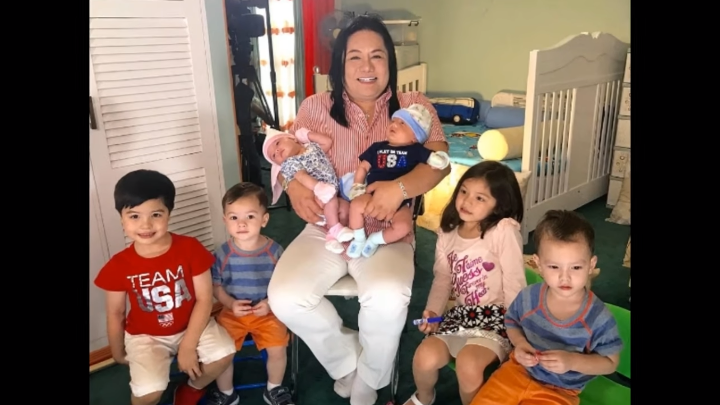 Joel Cruz is the multi-millionaire entrepreneur at the helm of Aficionado Germany Perfume empire that as of 2014 has 900 direct and sub-dealers. Because he was the provider of knock-off perfumes from the States, he was rightfully dubbed as the King of Fragrance. His royal scented highness built a house at Camp John Hay in Baguio which has been criticized by many in the past. Especially because it had a sign out front that read 'White House of the Lord of Scents.'
Joel is also known for his children – three sets of twins from surrogate mothers – which are now being called the Fragrance Royalty because a) their father is the King of Fragrance, nay, the Lord of Scents and b) their names are: Prince Sean and Princess Synne, Prince Harry and Prince Harvey, and Prince Charles and Princess Charlotte.
You can never get more royal than that.
Amir of Rap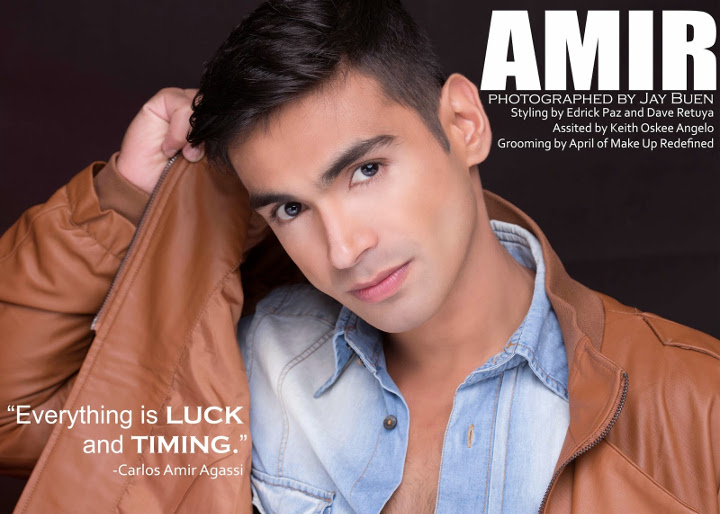 Carlos Amir Agassi now is not the Carlos Amir Agassi we knew in the past. Underneath all those shirtless photos (and I mean all those shirtless pics) is a past stained by his phase as Amir of Rap. Amir is an Arab word which in English translates to 'prince.' Amir is also Agassi's name such a clever wordplay on the title Amir of Rap. His title earned him criticism with a lot of veteran rappers, the latter going as far as creating songs with lyrics bashing our Amir of Rap. Maybe if you watch this video you'll understand where these 'veterans' are coming from:
Queen of All Media
Sorry, Oprah Winfrey, we have our own Queen of Talk in this side of the planet. Kris Aquino is the one and only woman hailed to be the Queen of Talk and some went even as far as saying that she's the Queen of All Media. With endorsements left and right, memes made in her honor, fame built from good and bad PR, and her being one of the highest paid celebrities in the country, we don't see why not. Queen of Talk or Queen of All Media, what's the difference as long as she's Queen, right? Nakakaloka.
Crowned Family of Showbiz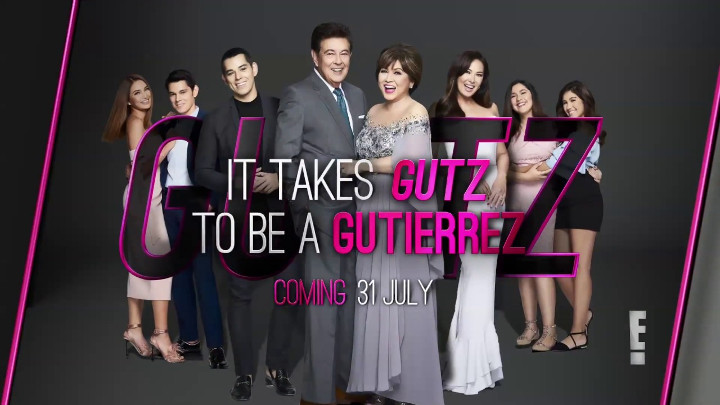 It takes gutz to be a Gutierrez and don't we know it all. The Gutierrez family is one of the most prominent in showbiz, a family that has been in the limelight for decades and who the Filipinos judge as interesting enough for them to have their own reality TV show (it's now at its 5th season guys). The show, aptly named 'It takes Gutz to be a Gutierrez' features the lives of Ruffa, Raymond, Richard, their parents Anabelle and Eddie Gutierrez and extended family.
Follow the lives of these icons as they navigate the waters of fake drama, overreaction, and classic shocking reveals. They're the Kardashian of the South-East Asia, didn't you know?
Concert King and Queen
It might have been years ago but Martin Nievera and Pops Fernandez will always hold the title of Concert King and Queen respectively. Although these days, Pops stays out of the limelight and Martin has opted to drop his Concert King title for Leading Man of Concerts. Between the two of them, they shared sold out record albums, movies, and shows at the height of their fame. They also got married and had two children but eventually got an annulment in 2002. If it's any consolation, the two remain good friends to date.
King of Comedy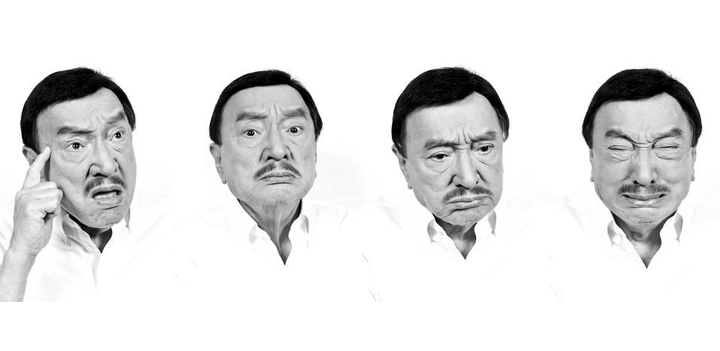 When Dolphy passed away at 83 due to chronic obstructive pulmonary disease, we knew there would never be a person to replace him as the Philippines' King of Comedy. He is the man that made us laugh for almost half a century. The radio, television, and film industry captured his wit for everybody to see. And although these days we deem his films as half gold and half corny, admit it, we need his films now more than ever to lighten a lot of situations. Rest in peace!
King and Queen of Prime Time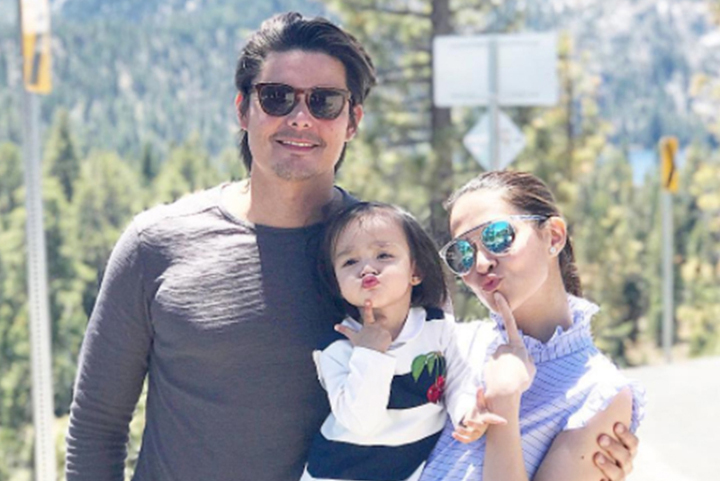 Marian Rivera and Dingdong Dantes are dubbed as the Prime Time King and Queen of their network, GMA. The pair met in 2007 at the set of Marimar and had an undeniable chemistry that ultimately transcended the bounds of showbiz. Surpassing all the obstacles and controversies hurled at them, the couple is now married and continues their reign as the Prime Time King and Queen, but now they have the addition of a pretty baby girl.
Philippine Showbiz Teen King and Queen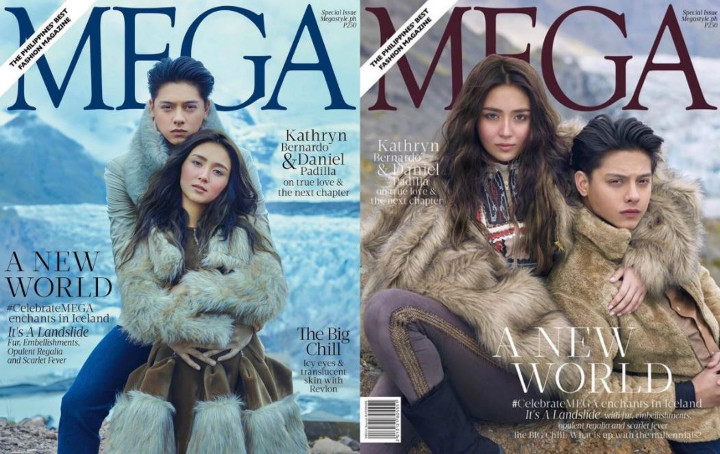 While it seems like our showbiz is so unnecessarily populated by love teams which multiply by the year, only one apparently reigns supreme. Behold, the tandem of Kathryn Bernardo and Daniel Padilla or as the love team has earned its own moniker, KathNiel.  Now the fans of LizQuen, JaDine, and the blossoming JoshLia might not agree but the numbers tell a different tale. Starred in multiple teleseryes and movies throughout the years, KathNiel remains with a strong following and is currently starring in the prime time teleserye La Luna Sangre.

Pay homage to the chosen ones!

Do you know any more Filipino "royalties"? Share it with us in the comments below!

[/whole] [/row]