8 Reasons The Philippine Party System Is Unbelievably Broken
Oct 22, 2015 &nbsp • &nbsp Tim Henares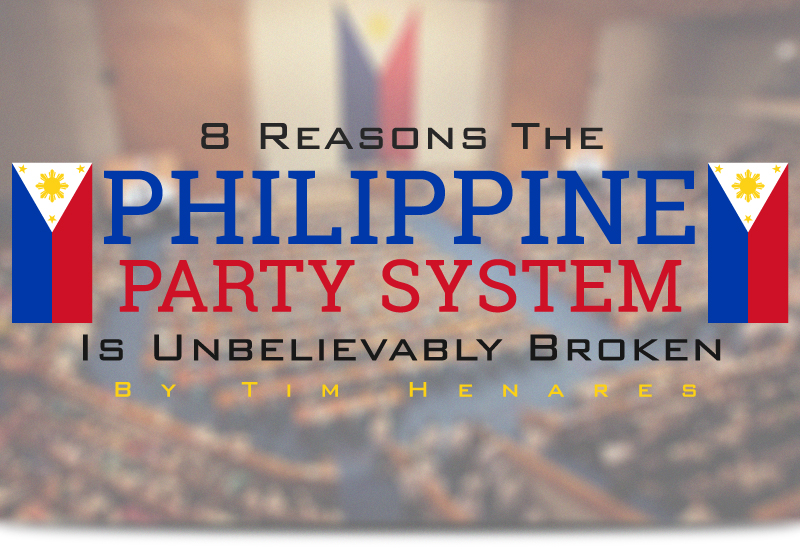 Maybe seeing Donald Trump mug it up for the cameras during his primary trail in the United States gave us the wrong idea, but Philippine democracy still remains nowhere near the kind of democracy other "mature" electorates have.
Pictured: "mature."
It's understandable, really: we Filipinos tend to be hard on ourselves and our shortcomings, and we can see more than a few examples of similar idiocy in politics in other countries. Unfortunately, there is something inherently, fundamentally broken about our political system that keeps us from really proceeding anywhere, and that's our party system. Here are 8 reasons why.
8. Party lines mean nothing
In terms of ideology, what are the main differences between UNA, the Liberal Party, and Lakas? If you can tell me, maybe we can recommend one of them for Manny Pacquiao to stay in this time.
When one says they are a Republican, you know what that generally means: conservative, pro-life, anti-gun control. When one says they are a Democrat, this would mean: progressive, pro-choice, pro-gun control. Here, when someone says they're for a specific party, the only thing that comes to mind is whoever is running under that party, and not what the party supposedly stands for.
7. There is no policing of ranks
In fact, the political parties here are so ridiculous that the Nacionalista Party can't even control its own people, since three of them are running for Vice President. Meanwhile, the Primaries in, say, the United States are so vicious that they're sometimes more toxic than the actual elections themselves. If you can't count on your own party to watch your back, then what is it good for?
In line with the policing of ranks and lack thereof, has anyone checked if Representative Agarao is still with the Liberal Party after that Playgirls thing blew up? Oh, right. He still is.
6. They end up forming coalitions, anyway
Whenever convenient, a bunch of political parties will come together and pool their resources together to support a group of candidates they are backing. This only goes to show that most parties can't even stand on their own, and they're only there as a matter of course. If things boil down to two sides all the time, then what's the point of a multi-party system?
5. They can't keep dissension internal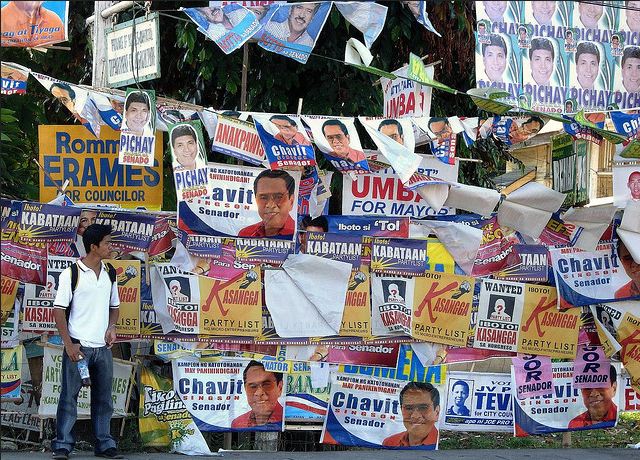 When someone has a break with someone within a political party, you're bound to hear about it in the Philippines. In the end, it doesn't help anyone at all, but this keeps on happening. Next thing you know, you have multiple factions within, say, Lakas, and they can't  wait to throw each other under the bus.
4. It's all motherhood statements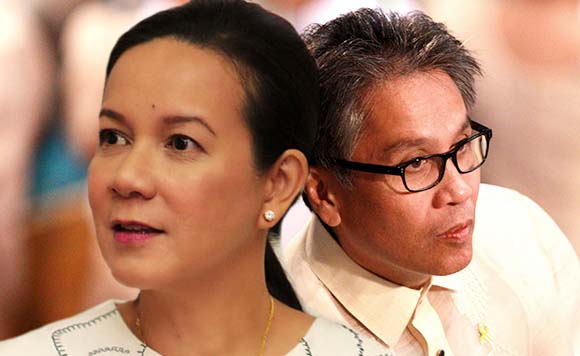 How is "Tuwid na Daan" different from "Bagong Umaga?" And how the hell can one political party even claim to hold the rights to a motherhood statement? Political parties in the Philippines hold no water because everything they say are nice to hear, but nothing anyone in their right mind could possibly debate.
For example: who doesn't want peace in Mindanao? Every single party pays lip service to this idea, yet when it comes to specifics, they're incredibly mum on how to achieve it. If one said "all out war," you know it would have its own fans and detractors, as opposed to someone who will insist on "Amending the BBL." But no, we're treated to vague statements, and in the end, we're all dumber for it.
3. Political parties guarantee nothing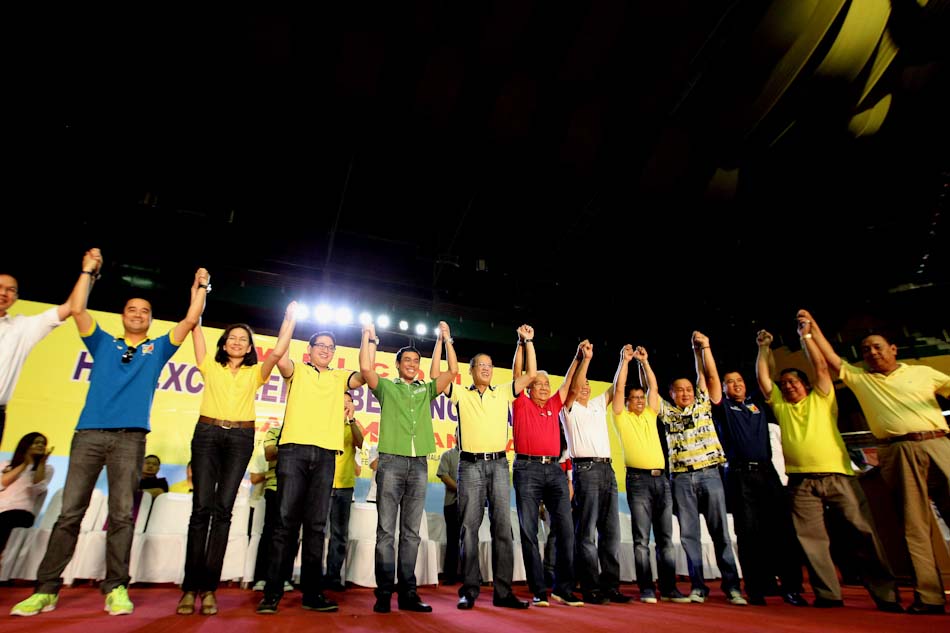 One could almost be assured that if PNoy in 2010 ran under any other political party, he would have likely won. The Liberal Party may be reaping the benefits of this, but how many front running candidates jumped ship to Liberal during 2010? Of course they'd be dominant: it's a self-fulfilling prophecy!
2. The parties need to outlast the personalities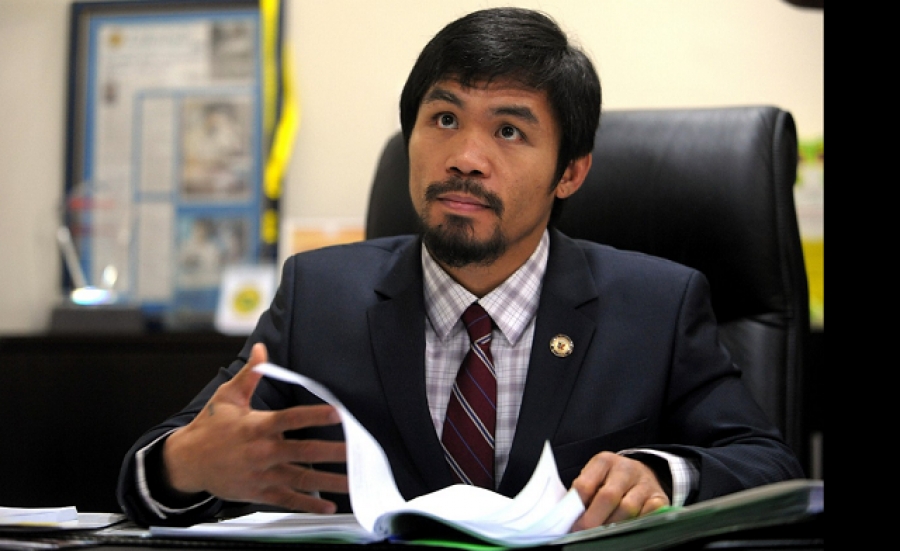 The biggest problem with local political parties is that they are normally tied to a particular person, whose stock in the Philippine political scene would be practically co-terminus with his or her political party. If parties started espousing very clear ideals instead, it would be much easier for them to stand on their own, and to, furthermore, be capable of screening potential candidates better.
Oh, who are we kidding? What party would be crazy enough to reject Manny Pacquiao, right?
1. The people are in the dark how the candidates are groomed or selected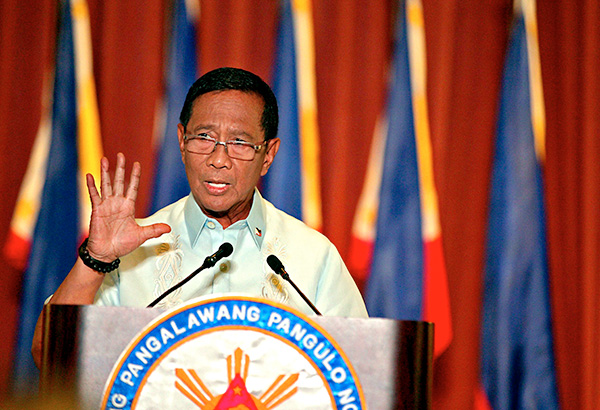 No primaries? No party debates? Great! Let the people running for president end up becoming a frigging surprise! That's what the Filipinos really need, right? To have even the so-called "legit" candidates be every bit as out of left field as the inevitable nuisance candidates also are.