New year means new dramas, and we're finally seeing one of 2021's favorite boys back on screen! Song Kang (Nevertheless, Sweet Home) is making his return to Netflix with Forecasting Love and Weather starring opposite Park Min-young (What's Wrong With Secretary Kim, Her Private Life). Here's everything we know about the upcoming drama:
All about the weather — and the weather people
In the Korean Meteorological Administration (KMA), the employees work hard to forecast the weather and report it as accurately as possible for the citizens. But it's not always as smooth-sailing as they want it to be. And the same goes for their office dynamics, particularly for two polar opposite coworkers Jin Ha-kyung and Lee Si-woo.
Park Min-young, the diligent and professional noona
View this post on Instagram
Park Min-young plays Jin Ha-kyung, who serves as the general forecaster of their team at the KMA. She's highly intelligent, organized, and diligent, making her one of the best forecasters at the KMA. She could be a little sensitive and extremely professional, but that's just because she likes keeping her personal and work lives separate.
Ditch Your Rose-Colored Glasses, Song Kang in 'Nevertheless' Is a Walking Red Flag
Ditch Your Rose-Colored Glasses, Song Kang in 'Nevertheless' Is a Walking Red Flag
Kyzia Maramara | Jul 14, 2021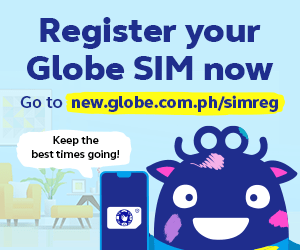 Song Kang, the cute and carefree younger coworker
View this post on Instagram
Song Kang, on the other hand, plays sweet and kindhearted Lee Si-woo, who is in charge of Special Reporting Division 2 of KMA. He's free-spirited and bubbly, but with his high IQ, he is also dedicated to his career as a weather forecaster. His name fits his personality and job really well, too, as it means "rain that falls just right on time."
Drama trope #1: Polar opposites
While the synopsis and characters sound simple enough, the setting of a national weather service office makes the whole drama sound refreshing. But don't worry because you'll see a lot of familiar tropes that would surely make your heart flutter!
View this post on Instagram
First among them is the trope of polar opposites falling in love. We've got sweet and clumsy Lee Si-woo falling for the professional Jin Ha-kyung who doesn't want any office love affair. It'd be a riot seeing them navigate a relationship despite their contrasting personalities.
Drama trope #2: Forbidden office romance
View this post on Instagram
Another fan-favorite trope that made it to the drama is the whole premise of the story: the forbidden office romance! While there's no confirmation yet if their workplace (the KMA) really forbids office love affairs, we've already got brewing tension from Park Min-young's character forbidding it herself. After all, she wants to keep her personal and work lives separate. So what's Song Kang got to do? Romance her of course!
Drama trope #3: Age gap
View this post on Instagram
Lastly is the age gap trope! This might not be as popular as the other two, but we've seen more dramas with this trope in the last few years. More specifically, the age gap trope between an older woman and a younger man (see: Something in the Rain, Romance is a Bonus Book, Now We Are Breaking Up). The age gap between the actors is about 8 years, so their characters could have a similar gap. That would definitely raise some eyebrows with their officemates.
Marites officemates!
View this post on Instagram
Speaking of, aside from our budding love birds, there would also be an ensemble cast and characters. And based on the drama's poster, they would be looking like a bunch of Mariteses. Everyone's looking at Park Min-young, looking for tea, when she just wants to hide from her younger suitor, then hide her budding romance.
Joining the leads are Yoon Park as Han Ki-joon from the KMA's spokesperson's office; Girl's Day's Yura as weather reporter Chae Yoo-jin; Kwon Hae-hyo as forecast director Ko Bong-chan; Yoon Sa-bong as analyst Oh Myung-joo; and Chae Seo-eun as short-term forecaster Kim Soo-jin. And of course, we've got Kim Mi-kyung as Jin Ha-kyung's mother. Fun fact: this is the fourth time she has played Park Min-young's mother.
QUIZ: How Much of a Marites Are You?
QUIZ: How Much of a Marites Are You?
Kyzia Maramara | Oct 22, 2021
When is it available to watch?
The series will premiere on February 12 — just in time for Valentine's Day! New episodes will air every Saturday and Sunday, with a total of 16 episodes. Add it to your list on Netflix now!
Follow us on Facebook, Twitter, Instagram, Tiktok, and Youtube for the l8est entertaining, useful, and informative lists!