Due to the ongoing community quarantine, scheduled travels and hang-outs with friends have been canceled. Instead of meeting IRL, we can only meet now through social media sites. Are your friends getting tired of the usual chatting on messenger? Switch things up with these fun multiplayer games that would make you miss your friends less while quarantined:
Skribbl.io
Bring out your inner Picasso with your friends through Skribbl. It's a fun and funny multiplayer game where players take turns drawing while the rest of the group tries to guess what it is on the side chat. Since it's a browser game, you can still go on a video call while playing. Just create a private room and send the link as an invite. Up to twelve players are allowed in the room.
Houseparty
You wouldn't have to worry about video calls using another app as Houseparty is a group chat platform already. While on a video call, your barkada can choose from various popular games such as QuickDraw, Trivia, and Heads Up!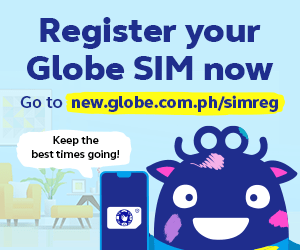 Cards Against Humanity
Ever heard of e-Numan? Make Card Against Humanity a drinking companion in video calls! See who among your friends can come up with the most hilarious, offensive combos. The online app lets you set up a private room for your friends. All you have to do is set a secret passcode and have at least three players. The more the merrier; the private room allows up to ten players.
Bunch
Bunch is the first application that allows video chatting while playing party games. Remember the hit 2013 mobile game Flappy Bird? You can still play it through Bunch along with other fun games like Werewolf, Draw Party, and Bunch Pool. Bunch also supports third-party games through their voice chat feature.
Scrabble Go
Go classic and find who among your group has a wide range of vocabulary with Scrabble Go. Play with your friends by sending an invite, or you can just meet new people from across the globe as you're matched with players with the same skills. You can also customize playing tiles in the app.
PlayCards.io
Want to be hustlers for a night? PlayCards.io offers different tabletop games to enjoy with friends such as Match Up, Go Fish, and Checkers. All you have to do is create a private room; you can also customize games you want to play. For more classic tabletop games, check CardGames.io. They have Solitaire, Mahjong, and more.
Poki
Poki is a gaming site that offers a wide array of multiplayer games to enjoy with friends. According to their ranking, the best multiplayer games are Uno Online, Basketball Stars, Connect 4, G-Switch 3, and Raft Wars Multiplayer. Will you take on the challenge with your friends?
Plato
Plato is a free mobile application that offers more than 30 multiplayer friends. It also allows group chatting while playing; just send an invite to friends! Some of their games include the classic Minesweepers, Ludo, Conspiracy, and Werewolf.
Which games will you play for your next game night with the barkada? Share with us below!