Starting to get cabin fever? Need an outlet for all the emotions you're bottling up? Maybe you should join one of these Facebook groups cropping up like weeds in Pinoy internet. People seemed to turn to Facebook groups to find social interaction, whether they be in the form of trash talk or wholesome posts. Remember all those Suntukan events from before? Yeah, that's just like how these things are, but a bit crazier, because almost everyone's online all the time.
The OG goldmine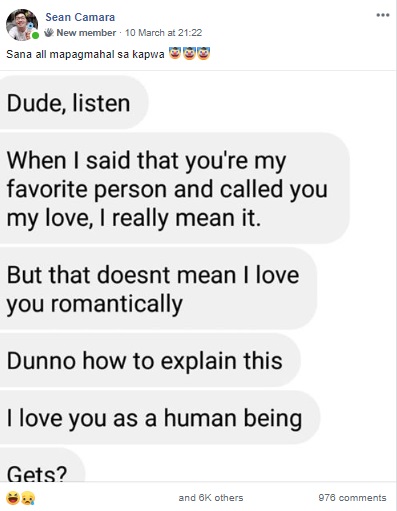 Subtle Clown Traits. The one that started it all during this period of quarantine. Iba talaga mga Pinoy. Check out our favorites from Subtle Clown Traits here.
Do you have any other 'Subtle ___ Traits'?
After Subtle Clown Traits rose to so much popularity, several spin-offs popped up ranging from Subtle Kalat Traits to Subtle Marupok Traits to Subtle Asian Dating Traits. Depending on what you're looking for, you can try joining any of these groups, with a few of them featuring some gigs from your favorite DJs (hello, Unsubtle Inuman Sessions!). Some of them are invite-only though, so you better look for a friend already part of that group.
University students and alumni just want to (trash) talk
'BIG FOUR Trashtalkan' is the new 'Subtle Clown Traits' and the students of the Big 4 are having too much fun sniping at each other. pic.twitter.com/JM6aog5hY2

— 8List.ph (@8ListPH) March 25, 2020
UPP, Ateneo, La Salle, and UST — the Big Four universities are having too much poking fun at each other. This one, combined with the Enrile meme, might be the best one yet. If you want to involve more schools, there's UAAP TRASHTALKAN. And if you're just, uhm, thirsty, go to BIG FOUR LANDIAN. Lol.
Big Four Trashtalkan + Enrile meme pic.twitter.com/H9Dxt9jnBr

— st (@smn_tnr) March 25, 2020
And K-Pop stans just want to (trash) talk, too?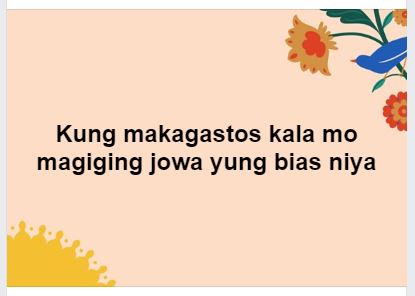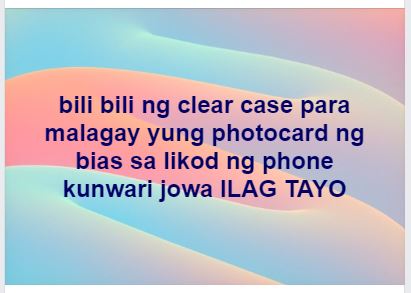 K-Pop might be full of fanwars, and well, the same goes for this Facebook group. But stans are also sniping at each other as a whole, whether it's about delulus, scammers, or overpriced sellers.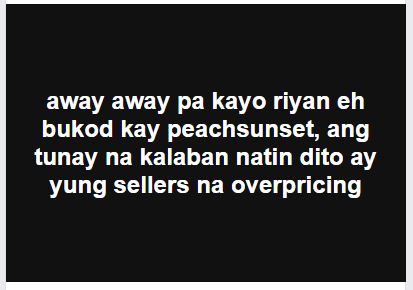 ONLINE RAMBULAN (oo, all caps talaga)
Just want to release all that pent-up anger you have against those in higher power? Or basta away lang hanap mo? Go straight to ONLINE RAMBULAN — there are at least two, but they're essentially the same — and you'll find what you want. And this guy who wants a fight but found no one worthy so he just slept during his live stream.
And these wholesome 'galit' posts for our frontliners.
online rambulan turns wholesome :((( pic.twitter.com/t52rmnIHGf

— misha santos (@santosmisha) March 24, 2020
the only online rambulan ever pic.twitter.com/dsaiBG8Snj

— ⁷ #MassTestingNow (@divineaerielle) March 25, 2020
Online Lambingan — pang-online lang talaga, ha?
ANONG ONLINE LAMBINGAN AMP pic.twitter.com/QGz3RQ1nFo

— Mary Tejada (@MNTejada) March 22, 2020
If you're so starved for affection, and if you're sick of all these dating apps, this is where you can find what you're looking for. Probably. We're not sure how exactly it works — maybe you'll just message each other forever (read: until the end of quarantine) or call and whisper sweet nothings to each other. So long as there's lambingan going on online, we guess?  Just be careful, y'all.
Online Respetuhan, but not really respetuhan?
You'd think this Online Respetuhan would be the most wholesome out of all these groups, but it's really just people posting about anything they want to post about — just with a variation of the word respect as a hashtag. Di rin namin gets.
Also. Blaster Silonga went live. We're not sure why. Bored din siguro?
Anong ginagawa mo blaster sa online respetuhan? pic.twitter.com/UzXK2MRMpZ

— w̸ (@piratexruby) March 26, 2020
music recs without context (but actually with context)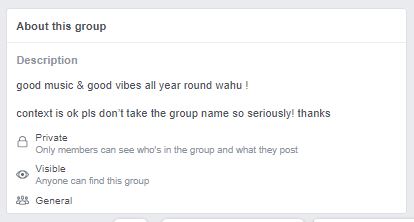 Surprisingly (but also unsurprisingly), the most wholesome group online right now is music recs without context. Though it's been created over a year ago, people have so much free time right now that they gained thousands of new members over the past couple of weeks. And while the "without context" part of the group name is actually false — because yes, members give a category (read: context) for the song recommendations they want — everyone's pretty helpful. And they actually promote local music producers and artists, just like this!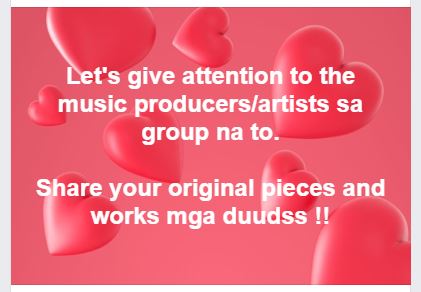 But of course, while you might enjoy some of your time in these online groups, don't forget to stay informed, and if you have the ability, maybe even donate to our frontliners.
Which groups have you gotten an invite to? Plan on joining any others? Share them with us below!