While most of Pinoy internet has been preoccupied with politics and the upcoming elections, one corner sparked a fire that ignited into a big debate on the use of graphic design platform Canva to the point that it has trended for a full day on Twitter. But where did the Canva slander even come from?
why do filipinos think "mukhang gawa lang sa canva" is an insult. i think canva is very cool & has great designs all while being super user friendly

— isa 🪴 (@velvetjournal) March 7, 2022

All this actually started from the K-pop side of Twitter, where a Filipino fan of Red Velvet expressed disappointment over the design of the group's comeback schedule, claiming it looked like a "last minute" design "made in Canva." You can see the design in question below so you can make your own judgment.
레드벨벳 Red Velvet 'The ReVe Festival 2022 – Feel My Rhythm'

🎧 2022.3.21. 6PM KST#The_ReVe_Festival_2022#Feel_My_Rhythm #필마이리듬#레드벨벳 #RedVelvet pic.twitter.com/9pfihx4JeM

— Red Velvet (@RVsmtown) March 6, 2022

Many netizens found the fan's tweet, which quickly ignited a debate among Pinoy Twitter. There are a lot of opinions, but one thing's for sure, the popular sentiment is that there should be no design slander and that "gawa sa Canva" shouldn't be used as an insult. Like, ever. Here are some of the reasons why:
[Disclaimer: This post was not sponsored by Canva, pero biased nga kami kasi mahal namin ang Canva. — Editor]
Good design comes from a person's creativity
just say a particular collateral looks subpar or underwhelming and go 😭 good design isn't dictated by your software of choice bc if you can make something visually appealing on canva, powerpoint, picsart, etc that reflects your skill/eye for design :/

— 🎮 (@waenjivillain) March 7, 2022

Good design isn't dependent on the platform or software you use. It comes from your creativity. In fact, the way you choose and make use of the thousands of elements on Canva to design your work should be considered a skill in itself. And if you use templates and just make a few tweaks here and there, that's still drawing from your creativity and imagination, no matter how big or small. Because you can use any tool to create good designs, as long as you have the artistic *~sensiblity~*.
Minimal design ≠ no effort
A few netizens pointed out that the Canva slander comes out usually when a design is minimalist, which looks to be the case for the design that started it all. This is a common misconception about design — that a minimalist design was created with little to no effort, just because there aren't a lot of elements in it. But look at this way: minimalist design forces you to understand the material you're creating better, recognize what the most essential parts are, and remove the excess. That isn't easy.
And where does Canva come in? They've got quite a few minimalist templates (and plenty of maximalist designs as well), so while you'd still have to choose the right template for your project, Canva does make the process more streamlined.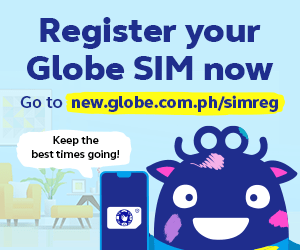 Those templates are the hard work of professional designers
Speaking of templates, much of the Canva slander argues that using Canva make people think they're "graphic designers" already. And while this may be true for some, it's definitely not applicable to everyone who uses the platform. It's unfair to insult their hard work, no matter if they started from scratch or used a template, just because of a generalization.
However, it's even more important to remember that these very templates are created and *vetted* by actual people who design for a living. Give these designers the respect they deserve! Don't discredit their work just because they might follow a certain aesthetic for the brand they work for. These designers put time and effort into providing nondesigners with accessible design.
I am SO OVER those who think Canva isn't a credible way to create good pubmats and stuff. Inaway ko ex for saying the same thing dati. Why? Because ARTISTS GAVE THEIR TIME AND EFFORT TO HELP THOSE WHO ARE NOT "PHOTOSHOP SKILLED" https://t.co/OK6WgizpoD

— ᥇ꫀꪀꪀꪗ 🎀✨ (@bendivere_) March 8, 2022
like behind their templates is a roster of talented artists and graphic designers… making graphic design easier & acccessible to the masses… y'all r weird & gatekeepy

— isa 🪴 (@velvetjournal) March 7, 2022
Not everyone can afford expensive software
Most professional designers favor software like Adobe Photoshop, CorelDRAW, and Xara Designer Pro. But these programs don't exactly fit everyone's budget. Case in point: Adobe Photoshop used to be sold on a one-off for a perpetual license at USD 699 (about PHP 37,000). But Adobe has since transitioned their softwares to subscription-based pricing. So instead of a one-time payment, you now have to pay regularly — and yes, it costs a lot, at USD 20.99/month (as a standalone) or at USD 52.99/month (as part of the Creative Cloud bundle).
Pro software isn't practical for everyone, especially for small businesses who need it for marketing purposes or students who need to create designs for school. Even Canva Premium at USD 12.99/month or USD 119.99/year can be considered as expensive for most Filipinos. So the free Canva platform is especially helpful for people who need to create designs every now and then, like students.
Not everyone has the storage space for design software
Even if you can afford the subscription prices of design software, sometimes it's your device that would limit your options. These design programs require large storage space that would eat up a lot of your device's RAM. They often require a minimum of 8GB of RAM to run it, but would need much larger space (even up to 64GB+) based on document size. And some of us just don't have the right hardware for that. Meanwhile, web-based Canva takes up little to no space on your device while helping you with your design needs.
It's a good place to start
You can't exactly pick up all the skills you need to create good designs overnight. It can take many years of continuous study and effort to learn design, and most of us just don't have that kind of time. Canva makes the process less intimidating and helps people learn what makes good design. Removing these barriers shouldn't be a bad thing.
Work smarter, not harder
Some professional designers actually use Canva every now and then for quick projects. Why? Its UX is easy and convenient and they've got a huge library of assets, so even when you're not using the pre-made templates, you can whip something up in a jiffy. When you're in a time crunch, you've just got to work smarter.
Bottom line: Stop gatekeeping design!!
I stand by this. As designers, we want to expose this area to strangers because they also have the right to be creative on their own. So the people behind Canva worked so hard so that people wouldnt need to purchase font licenses, expensive stock media plans, etc. https://t.co/FAmqZ92jcx

— ram 🍜 (@thatramenpond) March 7, 2022

At the end of the day, Canva has made design accessible and allowed even nondesigners to let their creativity flourish. Users may use the handicap of templates and ready-made designs, but everyone has to start somewhere, right? Use what platform works for you! Design shouldn't be gatekept, after all.
i have no tolerance for any kind of canva slander. it is about design accessibility and if you can't grasp that idea, that's on you. https://t.co/9q5bcmAnu9

— Aia ✨ (@omg_aia) March 8, 2022
Bonus: Want to know a fun fact? Canva is co-founded and headed by a Filipina-Australian and has offices in the Philippines! Co-founder and CEO Melanie Perkins led the graphic design platform from the ground to the $40-billion tech giant it is today.
Follow us on Facebook, Twitter, Instagram, Tiktok, and Youtube for the l8est entertaining, useful, and informative lists!