After being introduced as the "Amboy Hottie ng General Santos City" in Pinoy Big Brother: Teen Edition 1 in 2006, Gerald Anderson was an instant star. Because of his position in the limelight, he's bound to get caught in dating rumors and he's definitely been in quite a few of them throughout his career. Just because he and Julia Barretto finally went public with their romance, let's take a look back at some iconic Pinay celebs who have been linked to Gerald at some point.
Farina Runkle
Also known as PBB Shy, Farina Runkle was the first woman to be linked with Gerald Anderson. Both were seen in Pinoy Big Brother: Teen Edition 1 in 2006 but they knew each other before making it into the reality show. Both auditioned for the reality show but Shy didn't make it. A month later, she was invited to the house as a "house player" and photos of her and Gerald kissing started resurfacing on the internet.
During a press conference for My Girl, Gerald admitted the photos were real, and he and Shy previously had "mutual understanding". After her two-week task in PBB, Shy is no longer in showbiz and is now a mom of two.
Kim Chiu
View this post on Instagram
Kimerald was arguably one of the most popular love teams during the late 2000s and we've seen the once on-screen to IRL couple in multiple movies and series like the PH adaptation of Korean drama My Girl, Sana Maulit Muli, I've Fallen For You, and First Day High. After starring in successful movies and series, it came naturally that the Kimerald ship would happen IRL. However, the couple had a very messy split in 2010. In a 2015 interview, Kim Chiu hinted Gerald cheated on her.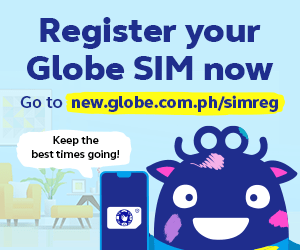 Sarah Geronimo
View this post on Instagram
In 2011, Sarah Geronimo and Geral Anderson starred in a film, Catch Me, I'm Love. The actor started pursuing the Pop Princess, going as far as visiting her family home and meeting her parents. Unfortunately, he stopped pursuing her after a year. Several rumors began circulating about the true reason behind the couple's failed romance, many saying that it was DOA because her mom didn't approve. However, Sarah later shared in an interview that her mom didn't ask Gerald to stop pursuing her and that she and Gerald remain on good terms.
Maja Salvador
View this post on Instagram
Just like in real life, showbiz relationships can ruin friendships too. When Maja Salvador and Gerald Anderson got together in 2013, best friends Maja and Kim Chiu had a rift in their friendship due to the relationship. The best friends weren't on good terms until their reconciliation in 2014. (JFYI, Maja actually asked permission from Kim before going into a relationship with Gerald.) The couple dated for two years, and their relationship ended in 2015. Meanwhile, Kim and Maja's friendship is stronger than ever.
Pia Wurtzbach
View this post on Instagram
Known as one of the only four Filipinas to ever bag the Miss Universe title, Pia Wurtzbach was crowned Miss Universe in 2015. Did she ever date Gerald Anderson, though? No. At the time, Pia Wurtzbach was in a relationship with Marlon Stockinger. However, her interactions with the actor during the shooting of their 2018 movie My Perfect You was enough to make his then-GF Bea Alonzo unfollow her on Instagram. To this day, we still don't know why exactly Bea unfollowed the beauty queen in the first place. Baka napindot lang?
Arci Muñoz
View this post on Instagram
Describing herself as an actress by day and a rakista at night, Arci Muñoz is a singer-actress we've loved for years. Though she never got into a relationship with Gerald Anderson, she starred in two movies with the actor: Always Be My Maybe in 2016 and Can We Still Be Friends? in 2017. The duo worked again together last year for a mini-movie Hook Up. In an interview, Arci shared she promised herself not to get in a relationship with a co-actor while she's in the industry and she's happy being single. According to her, she wants to make the most out of her single life during the pandemic.
Bea Alonzo
View this post on Instagram
Before everything that went down in 2019 and in the past months, Bea Alonzo and Gerald Anderson first had a relationship in 2010, after Gerald ended his four-year relationship with Kim Chiu. In 2016, the exes reunited again for a movie, How To Be Yours. Two years later, the couple started dating again, but their relationship ended a year later — and the break-up was anything but clean.
At the time, Gerald was in Japan filming Between Maybes with Julia Barretto, who was rumored to be the cause of the couple's split. Bea then posted a cryptic message on Instagram, which was later found to be her break-up post. It turns out Bea wasn't just cheated on; she was ghosted and gaslit too.
Bea is now rumored to be dating Dominic Roque.
Julia Barretto
View this post on Instagram
After much speculation since 2019: from Bea Alonzo's cryptic post on insta to Julia Barretto's "G" necklace that made us all wonder, Gerald and Julia made their relationship public after Julia shared a photo of them on Sunday for Gerald's 32nd birthday.
Before this announcement, Julia Barretto and Joshua Garcia starred in Moira's Paubaya music video, which netizens easily concluded as the exes' closure. JoshLia dated from 2017 to 2019 and thousands of fans were heartbroken when the couple announced their split in 2019. It was truly an end of an era.
Who is your fave celeb ship with Gerald Anderson? Tell us below!