This year's Ghost Month spans from August 8 to September 6. This season is believed to be a time where the gates of hell are open and hungry, violent ghosts wander in the land of the living looking for food and entertainment. Many also believe these spirits can inflict harm on unfortunate victims by cursing them with bad luck and influencing them to do evil acts. Now, not everyone necessarily believes in the Ghost Month but it wouldn't hurt to observe a few practices just until the season is over. Here are a few Ghost Month tips, do's, and don'ts to keep your luck intact and keep you safe from evil spirits.
Avoid making big purchases
Planning on buying a new property or maybe even a new car? You might want to postpone that for next month. It's said that big purchases could make bad spirits jealous during Ghost Month. Additionally, if you're planning on moving to a new home, consider doing that after the season. You could accidentally invite a wandering spirit into your home.
Don't go on long trips that involve bodies of water
It's not like you could go anywhere much in the middle of a pandemic but all the same, avoid long trips. Especially ones that involve traveling by sea or spending time in huge bodies of water like swimming pools and beaches. Evil spirits are said to lie in bodies of water waiting for a victim or a sacrifice they can drown so they can be reincarnated.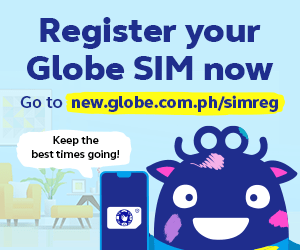 Let the light in

Ghosts are attracted to the dark — obviously — so it's best that you flood your house with natural light. Open the windows and let the light in. And if there are places where natural light can't reach, make sure you've got bright bulbs to illuminate it.
Reposition your mirrors

Mirror placements are also important in helping you invite luck into your home. If you've got big mirrors, make sure they aren't facing clutter, dirty laundry, or trash. It's said that mirrors attract what it reflects so try placing it in your dining area to attract food and bounty. You might also want to adjust mirrors facing the front door since these doors are the entrances for good energy (chi) in your home. If the mirror reflects it, the energy will just be pushed away.
Shop These Mirrors to Add Character to Your Home and Brighten Up Your Space
Shop These Mirrors to Add Character to Your Home and Brighten Up Your Space
Kyzia Maramara | Jul 13, 2020
Put a pause on investing and don't start a business

Investors and businessmen believe that investing and starting businesses during the Ghost Month will cause bad luck and misfortune on your finances. The same goes for signing contracts like job applications and marriage contracts. Couples who get married in during this period might have a sour ending to their relationships.
Stay at home

Since the metro is under Enhanced Community Quarantine, it's not difficult to follow this advice. Metro Manila actually has a strict curfew from 8 PM to 4 AM, which ought to help you stay put. Staying out late at night during Ghost Month might have you encountering hungry ghosts. They are especially attracted to children and pregnant women. It's said that these evil spirits are the strongest after the sun goes down, when their yin energy is strengthened by the moon.
Do lots of "yang" things

Visiting "yin" places like hospitals and cemeteries can deplete your chi energy quickly. This might make you vulnerable to attacks by malicious spirits. Instead, during Ghost Month, make time for more "yang" or positive activities. Organize socially-distanced parties with your friends, watch light movies, dance to music, and remember to wear bright colors (but avoid red and heels).
Say your prayers and make offerings

Counter the evil that's out and about with your prayers. Be careful to do only the right things — be kind, help people — to attract good karma. A person who has lots of bad karma makes it easier for bad spirits to influence. You can also put out offerings for extra measure. Burn paper money, joss sticks, and replicas of cars, houses, and clothes for the deceased. Many believe this can help them live a comfortable life in the afterlife since these are things they might have wished for while they were alive.
Ghost Month happens every year. If you're prepared for it, you can ward off the bad luck people believe you might attract. Don't forget to carry amulets with you and sprinkle rock salt around to counter the negative energy in your house.
Check us out on Facebook, Instagram, Twitter, and YouTube and be the first to know about the latest news and coolest trends!