Christmas 2022 is around the corner and that means it's time to shower your loved ones with great gifts to celebrate a year well done.  Just to make sure you won't leave out all the holiday shopping until a week before Christmas, here are great gifts under P550 for the women in your life.
Baellerry Short Wallet – P230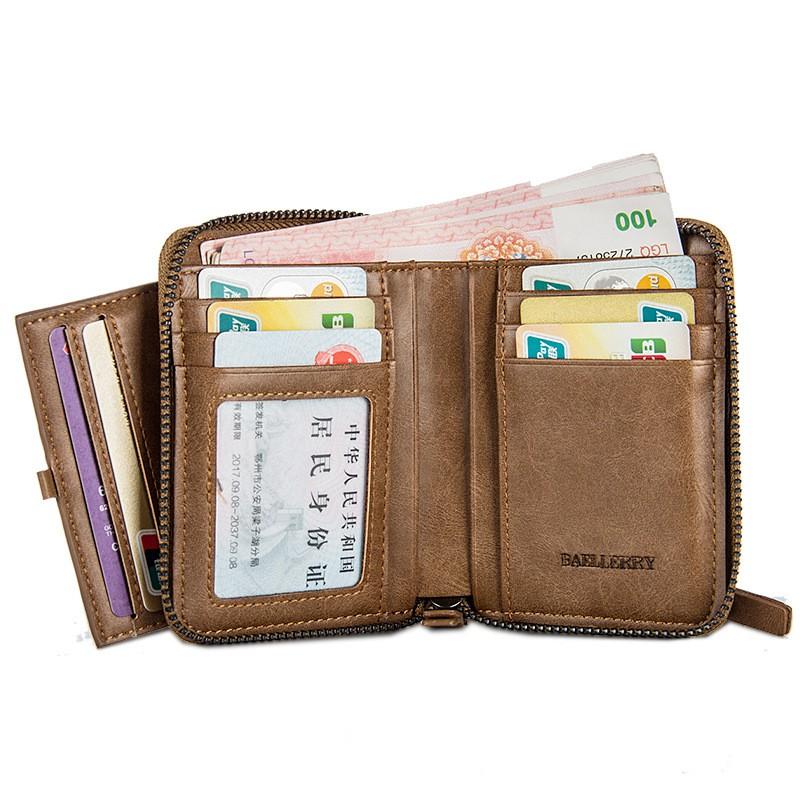 Aside from the fact that Baellery wallets are affordable and are made from quality materials, they're so functional it will make your girl smile. The Short Wallet in particular has so many features. One side has a sleeve for a separate ID card you can easily whip out. You can put your important IDs and cards there if you just need a slim wallet for the day. The other side has a coin purse. The main wallet itself has more card slots and a space for paper bills. And the best part is you can zip the whole thing close so nothing will fall out. Get it here.
Leather Sling Bag – P269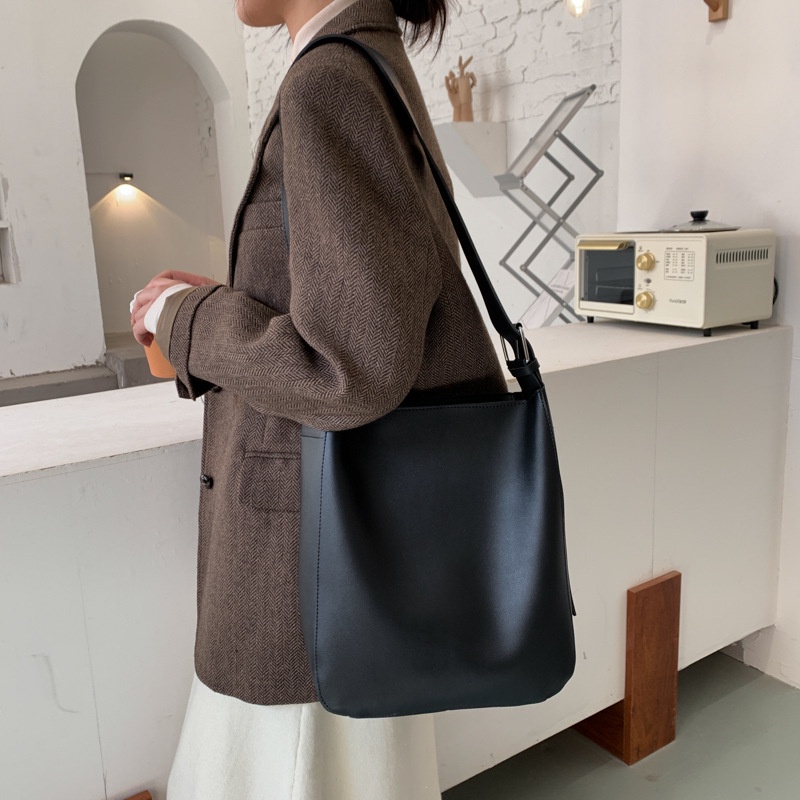 Every girl needs a sturdy bag for all the traveling she'll be doing in 2023. This cute wide-shoulder bucket bag comes in brown and black versions. The straps are also long enough so she can wear them either as a shoulder bag or a sling bag. There's also an option to get a set with a pouch which, in our opinion, is totally worth it seeing as the price tag is still under P300. And with the sparkling reviews, this one is a steal for sure! Get it here.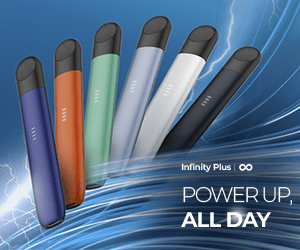 Shop Callie Portable Magnetic Jewelry Case – P265
View this post on Instagram
A travel jewelry case is one thing women desperately need but TBH, they're too lazy to buy on their own. It's time to get them a trusty jewelry case small enough to toss in their everyday bag like this one from Shop Callie. It features two layers, one for rings and another one for necklaces and small jewelry pouches. Trust us, this gift will be a hit. Get it here.
Evertoner PH Bag Inserts – P149++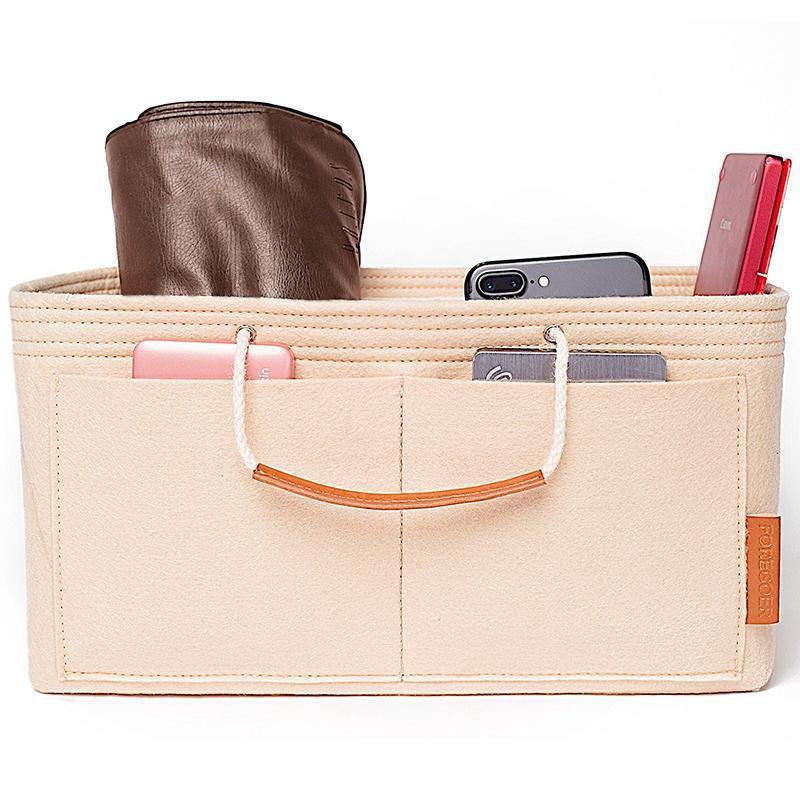 The best gifts for women are items that are functional. Girls know the struggle of having to paw through everything in their bags just to get that one small item. A bag insert solves that problem quite easily. There are so many types of bag inserts for all bag types and sizes. There are even base shapers that help give bags a sturdier form. Tip: Discreetly measure their bag to know which bag insert and organizer will best fit. Get it here.
Haraya 4-in-1 Sleeveless Double Lined Linen Top – P395
View this post on Instagram
As its name suggests, this awesome Haraya 4-in-1 Sleeveless Top can be worn in four different ways. It features a square neck on one side and a V-neck on the other with dual colors so you can choose to flip it inside out depending on your mood. The color combinations range from black-and-white to fun combos like ube-pandan. For all its features, can you believe it's just P395 and made locally too? It's perfect for those girls who always complain that they have "nothing to wear". Get it here.
MUJI Monthly/Weekly 2023 planner – P495
If your girl is the type who loves planning and organizing her thoughts on paper, your best bet is to get her a 2023 planner. That is if she hasn't already bought one for herself. There are soooo many planner choices for 2023 but to shorten the list, we recommend simple, minimalist ones like planners from MUJI. It's affordable and is devoid of features that will make her sick of the notebook before the year even ends. Visit MUJI stores or get it here.
MERYTHOD Reel-Edge Eye Crayon – P513
View this post on Instagram
Sometimes it's such a chore to bring out all the eyeshadow palettes and choose which ones would go well with a look. MERYTHOD's Reel-Edge Eye Crayon is made for all the lazy, erm, resourceful girls out there. There are 4 colors stacked into one product. All girls have to do is swipe it on their eyelids and blend. It comes in two versions, the pink-hued Cozy Rust and the nude Flat Brown. Get it here.
The Everyday PH Mug Set – P550
View this post on Instagram
Whether she's chugging matcha or her 4th cup of coffee for the day, girls will appreciate a mug set. Especially one as simple but aesthetic as the ones from the local store Everyday PH. This dinnerware comes in numerous colors and as a set with its own saucers. Everyday PH also has regular-sized mugs but why go for basic when you could go big? Get them here.
Do you know other amazing yet affordable gifts for women? Share them with us in the comments!
Check us out on Facebook, Instagram, Twitter, TikTok, and YouTube, to be the first to know about the latest news and coolest trends!