Times have changed and gifts are adjusting too. If you're working on a tight budget this year but still want to make loved ones smile, we've rounded up some e-vouchers they can use — all for under Php 100. After all, who wouldn't love discounts? P.S. These vouchers make good prizes for your online Christmas parties!
The Coffee Bean & Tea Leaf Voucher
If you have a loved one who can't function without getting a dose of their favorite beverage or dessert from CBTL, this is your time to sponsor them!
Get it for P98 here.
Auntie Anne's
Whether you like it salty, sweet, or tangy, Auntie Anne's pretzels are a sure way to bring comfort when you want a quick snack. Don't you just miss walking by their stores are smell the freshly-baked goodies?
Get it for P82 here.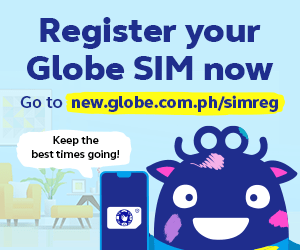 Grab Car Promo Code

While most of us are working remotely now, you probably still have friends who need to report to their office daily. Help them get safely to work or back home with this Grab Car promo. You know how expensive rides can get, and this will definitely be highly appreciated.
Get it for P90 here.
Globe Prepaid Load Card

You'll never know when someone needs mobile load for emergencies! It's nice to have extra load on hand, and this prepaid load card can also be used for broadband modems, in case the person you're gifting it to uses that.
Get it for P90 here.
Army Navy Delivery Voucher

Whether it's a hefty serving of burritos or meaty burgers, Army Navy is always a good call if you're craving some American and Mexican snacks. But note that this P100 voucher is available for delivery only.
Get it for P98 here.
McDonald's Cheeseburger Small Meal
Fast food is a must when you're binge-watching your favorite shows or just want a quick merienda. On your loved one's next cheat day, they can enjoy this P100 voucher off their McDo cheeseburger meal!
Get it for P112 here.
Dakasi

This Dakasi P100 voucher will be highly appreciated by any milk tea lover. Known for their fresh tea drinks, Taiwanese brand Dakasi has been in the market since 1992. Do you prefer milk tea or fresh fruit juices?
Get it for P98 here.
Grab Food Promo

As we stayed at home for months, we've heavily relied on food delivery services more than ever. If you have friends or family who are fond of take-outs (because we're all lazy to cook like that), satisfy their next cravings with this P100 Grab Food voucher.
Get it for P90 here.
How to redeem the vouchers:
The vouchers will be delivered as SMS codes to the receiver, so ensure to enter the correct mobile number. To redeem the voucher, just present the SMS from Share Treats to the participating merchants.
To browse more great deals on e-vouchers, visit this page.