It's only midweek, but the Internet is taking a break from all the health crisis news as it blew up in the early hours of the morning when TMZ reported that Gigi Hadid is pregnant with her boyfriend Zayn Malik. The two have been in an on-and-off relationship, with their latest relationship status update made last February. While the news hasn't been confirmed by either parties, it didn't stop fans from taking to the internet to react to the news and make them trend worldwide. And honestly, we're feeling a little bit old hearing about the former One Direction member become a dad.
Do you hear all those hearts breaking?
Zayn Malik and Gigi are expecting their first children together

Me: pic.twitter.com/ifX2jeeZ2g

— MASUK ITB 2020 (@cosmogyraallll) April 29, 2020
Zayn fans, rein in your emotions. You can live through this. You lived through OT5 becoming OT4, you can survive this. 
And please change your Twitter display name from "Zayn's wife" and remove that "the mother of Zayn's children" from your bio. Gigi is about to claim that spot.
"gigi hadid and zayn malik are expecting their first child together"

every brown girl who had a crush on zayn malik: pic.twitter.com/JjCt8489zy

— A (@AkMove) April 28, 2020
OT5 stans, where you at?
yall remember when niall and harry used to fist bump because they were the only single ones in the band?? in an alternative universe theyre doing it because theyre the only ones who arent fathers- pic.twitter.com/LFq4Rm1LSc

— (@cherrytruth) April 28, 2020
Since Zayn is about to join Liam and Louis in the daddies' club, Harry and Niall aren't safe — from all the memes. They might be secretly celebrating their singleness, just like they used to when they were the only single ones in 1D.
Niall and Harry after knowing knoeing they are the only one who doesnt have a child:

Congrats to Gigi and Zayn btw pic.twitter.com/KVlSKHD2XZ

— Elle ⁷ (@FrostBiteJiji) April 29, 2020
Has it sunk in yet? Three out of five members of 1D are fathers or soon-to-be-father . . . Do you feel old yet. Also, to everyone claiming Harry and Niall are next, we think these poker faces are enough reaction as it is:
everyone: HARRY AND NIALL ARE NEXT AHAHAH
niall and harry watching us: pic.twitter.com/xBk7q7sPh1

— ig: hazlovestommo¹ᴰ | nsfr (@_hazlovestommo) April 28, 2020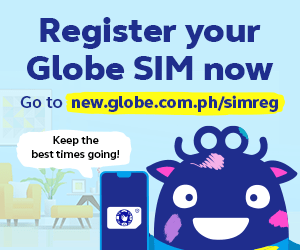 Perrie is trending, but she shouldn't be!
Honestly! Perrie Edwards is happy with her life now, with her new beau, and all parties have moved on. Why do you have to drag her name here @ Internet? SMH.
Perrie is happy. She doesn't care lol pic.twitter.com/UZQzc16Fz9

— isabella (@lin_0__0) April 29, 2020
Let's just talk about the baby
Because seriously, the baby is probably the real winner here. Look at those good genes the baby is about to inherit. 
GIGI AND ZAYN CHILD ALREADY CALLED ME UGLY pic.twitter.com/N1lNXshuHj

— 2qt4u (@2qt4uduuh) April 28, 2020
The Gigi Hadid and Zayn Malik's baby is going to be the most gorgeous human being to ever exist, we all know that pic.twitter.com/1HbaYGkXdu

— Mrs (@xfillthesilence) April 28, 2020
This baby might not be able to avoid the spotlight, even if their parents aren't celebrities. We just know they would look that amazing. We're just going to cry ugly tears now.
Gigi Hadid and Zayn Malik's baby inside the womb is already calling me ugly pic.twitter.com/x3DaijFEWy

— Alphina (@maleedus) April 29, 2020
About to join an iconic family
The baby isn't even born yet, but they're already so powerful.
My father is Zayn Malik.
Gigi Hadid is my mom.

My father was in one direction..
My Uncle is Anwar Hadid, Niall Horan, Harry Styles, Liam Payne, Louis Tomlinson.

Bella Hadid is my aunt and Dua Lipa is my aunt in law.

Holy shit the power. pic.twitter.com/pVTliNBBIL

— Hanbin Nawa Juseyoooo (@biay_a) April 29, 2020
Then the baby realizes . . .
Zayn & Gigi's baby realizing it's father broke up One Direction pic.twitter.com/Swme1RJAYP

— elVirghoe (@elVirghoe) April 29, 2020
But then again . . .
The baby's dad is still Zayn, who looks like he's been ready to be a dad for a long time. Or those just might be the pictures. Regardless, prepare your heart for all the fluff content from the thread below. We just feel kind of old because Zayn looks so young in some of these photos . . .
a thread of zayn malik with kids pic.twitter.com/VJ0qOyzeqV

— fran ZIGI BABY (@fentysgolden) April 28, 2020
Where to apply as a babysitter?
Who would like to volunteer as tribute? Are your resumes ready? This position might be filled up fast!
me typing up my application, personal statement and resume to send to gigi and zayn so they'll let me be their kid's babysitter pic.twitter.com/GmoDYisMF3

— saz (@Iuver) April 28, 2020
But also, is it possible to just reincarnate as the baby? 
me, looking for a way to reincarnate as zayn and gigi's baby pic.twitter.com/cHA0sOKnfd

— ✰ (nsfr) (@gxldenkiwi) April 28, 2020
Kidding aside, congratulations to the couple!
How did you react when you heard the news? Tell us below!