Want to achieve flawless skin like your fave K-drama actress? This new skincare brand has just arrived in the country to provide you with products you can use every day. Founded by a team of beauty industry veterans, Good Molecules offers products that are perfect for every skin type! Here are some of their products that you should definitely check out.
Rosewater Daily Cleansing Gel (₱750)

Infused with antioxidant-rich rosewater, this daily cleansing gel is perfect for all skin types. This cleansing gel is vegan, sulfate-free, and gluten-free and gets rid of dirt, oil, and makeup.
Get it here.
Vitamin C Booster Powder (₱500)

Want to achieve a bright, firm, and smooth complexion? Made from pure l-ascorbic acid, this booster powder targets dark spots, hyperpigmentation, and uneven tone. You can also mix it with your favorite serum for better results.
Get it here.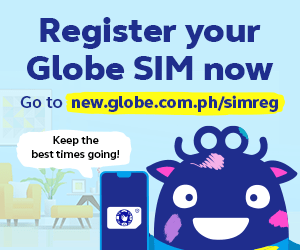 Pineapple Exfoliating Powder (₱1,000)
Say goodbye to dead skin cells with this exfoliating powder! Made out of enzyme-rich pineapple, kiwi, and papaya extracts, this product is formulated to give you more radiant skin.
Get it here.
Instant Cleansing Balm (₱940)

This cleansing balm gently gets rid of make-up and other dust and dirt. It's formulated with sea buckthorn oil, camellia oil, and shea butter to give your skin a soothing cleanse.
Get it here.
Silicone-free Priming Moisturizer (₱875)
This cruelty-free primer smoothes, hydrates, and preps your face for make-up. It also helps your make-up stay on your face all day while also protecting your skin from irritation.
Get it here.
Clarify & Cleanse Bar (₱500)

Made out of salicylic acid and tea tree oil, this cleansing soup is perfect for anyone who wants to get rid of dry skin. This soap helps wash away impurities from the face and body. Best of all, it's also vegan and cruelty-free!
Get it here.
Niacinamide Brightening Toner (₱875)

This brightening toner reduces the appearance of dullness, uneven skin tone, and enlarged pores. It's formulated with niacinamide, arbutin, licorice root extract, and vitamin C, which is said to boost the skin's ability to defend itself against free radical damage.
Get it here.
Caffeine Energizing Hydrogel Eye Patches (₱1,125)

Say goodbye to the dark circles underneath your eyes with this energizing eyepatch! Made out of caffeine and acetyl tetrapeptide, this product will give you that energized, fresh look — even if you just pulled an all-nighter.
Get it here.
Which of these products will you check out first? Tell us below!