Ah, slime. Do you remember watching game shows as a kid and wondering what it's like to have slime poured over your head? Well, you're in for a treat. Gootopia is officially opening its doors to Pinoy kids and kids at heart at the SM Mall of Asia starting August 5. Manila's first-ever slime attraction promises to fulfill your childish dreams in colorful rooms, challenging obstacles, and as much slime to your heart's content. Here's what you can expect when you visit the land of Gootopia.
The weird and wonderful world of Gootopia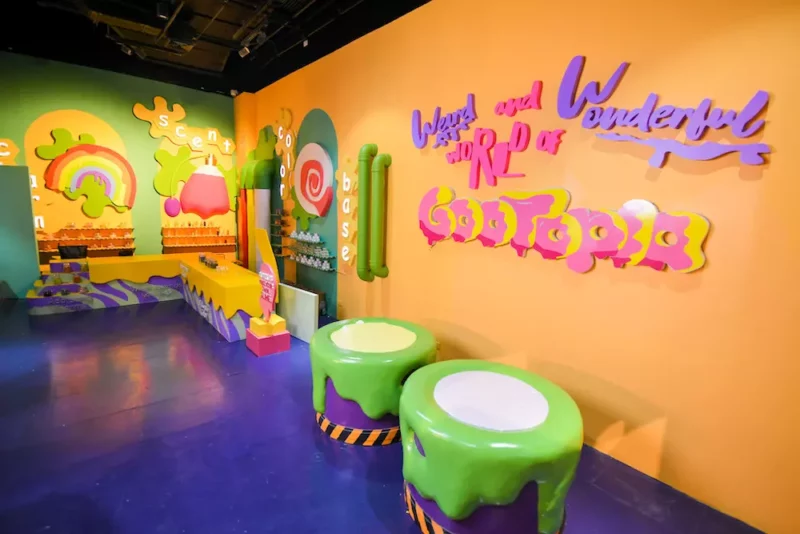 It doesn't matter whether you're in your 20s, 30s, or 40s. Everyone is welcome to Gootopia — especially the kids. The city's newest attraction lets you explore rooms, play games, and watch slime shows. A ticket gives you access to the Goolactic Arena where you're greeted with a kaleidoscope of colors, slime, and games.
Kids and kids at heart can get competitive with the challenging games and quirky obstacles in the area. There's the Balloon Blaster, Slime Spy (laser activity), Slime Tower, Slime Face, Boom Boxer, and more. There's no shortage of fun activities here.
And since Gootopia is an Instagrammable fun house, there will be tons of opportunities to snap photos for the 'Gram. (Tip: Watch out for the awesome Slime Show — it could be the highlight of your visit!).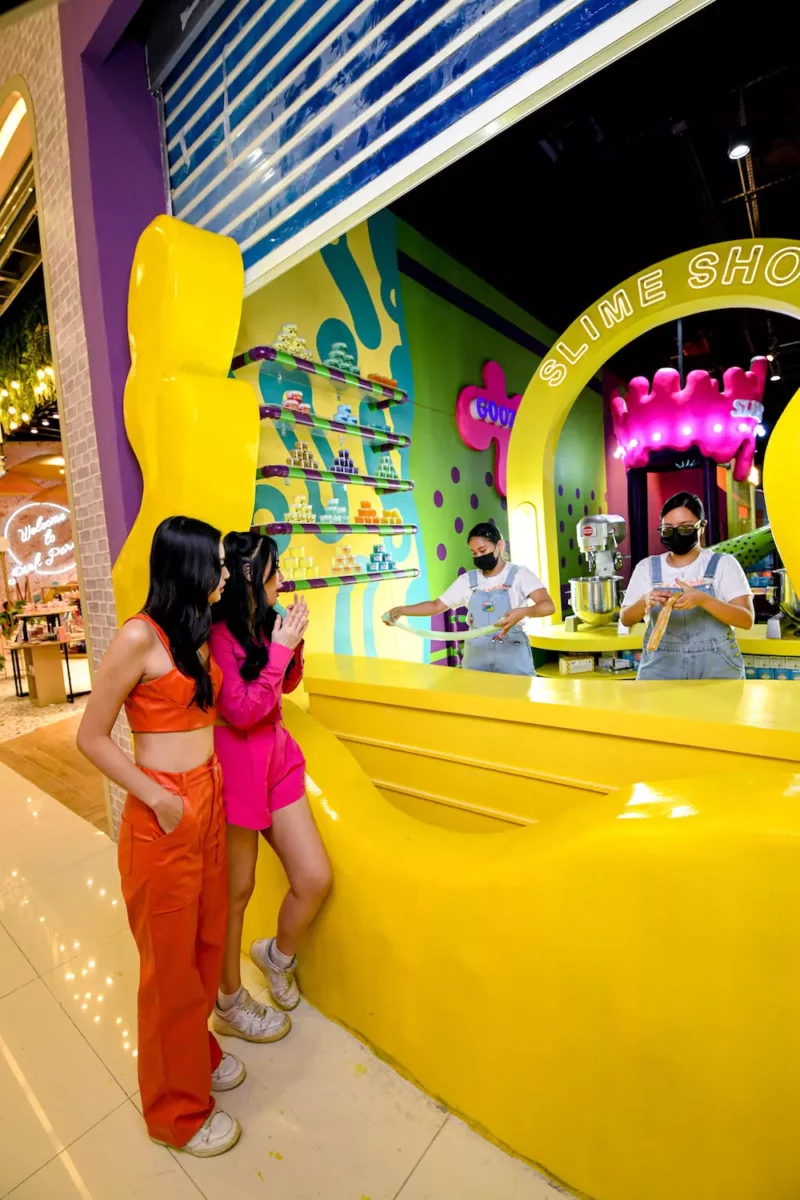 Gootopia also encourages kids to unleash their inner scientist and create concoctions at the Slime Lab. What's slime made of? Color, scents, charms, and everything nice, of course.
And, finally, wear your protective gear when it's time to get slimed at the Goozooka or get showered at the Slam Dunk.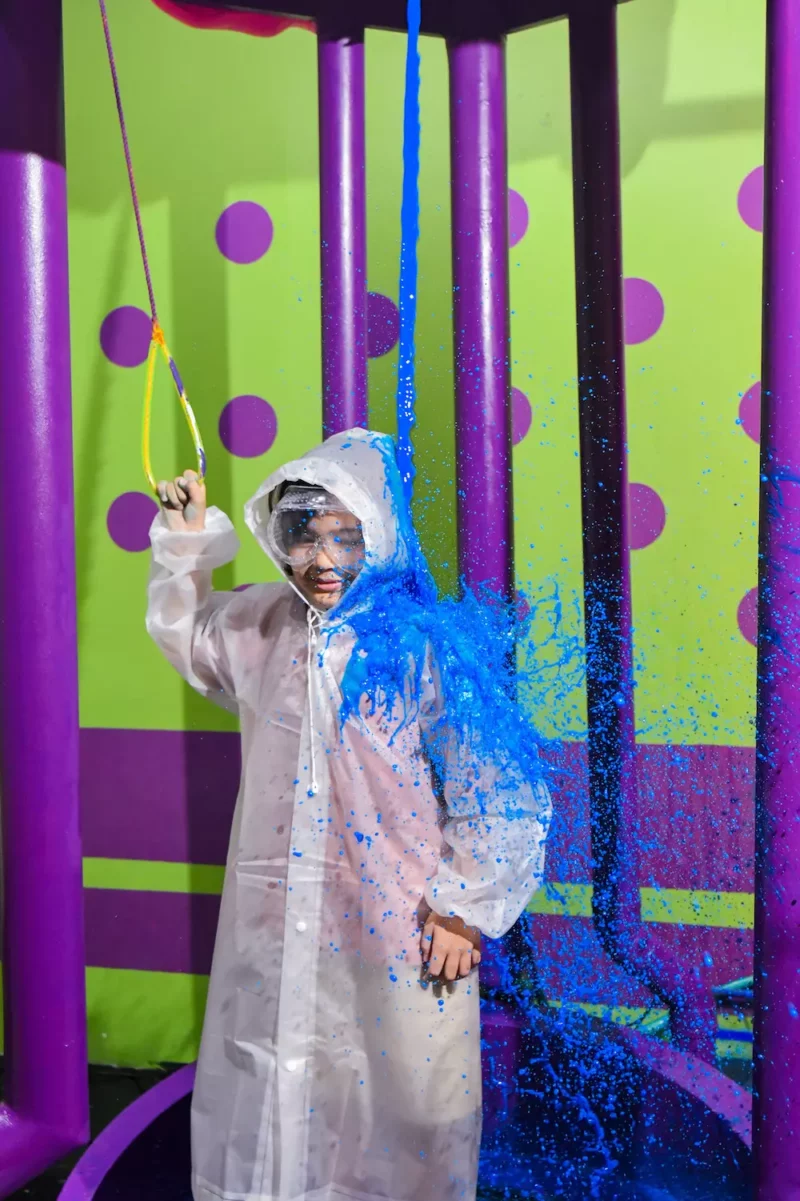 And if you want to continue the fun at home, you can drop by the Slime Shack and grab cool merch such as shirt, toys, and tubs of slime.
Gootopia packages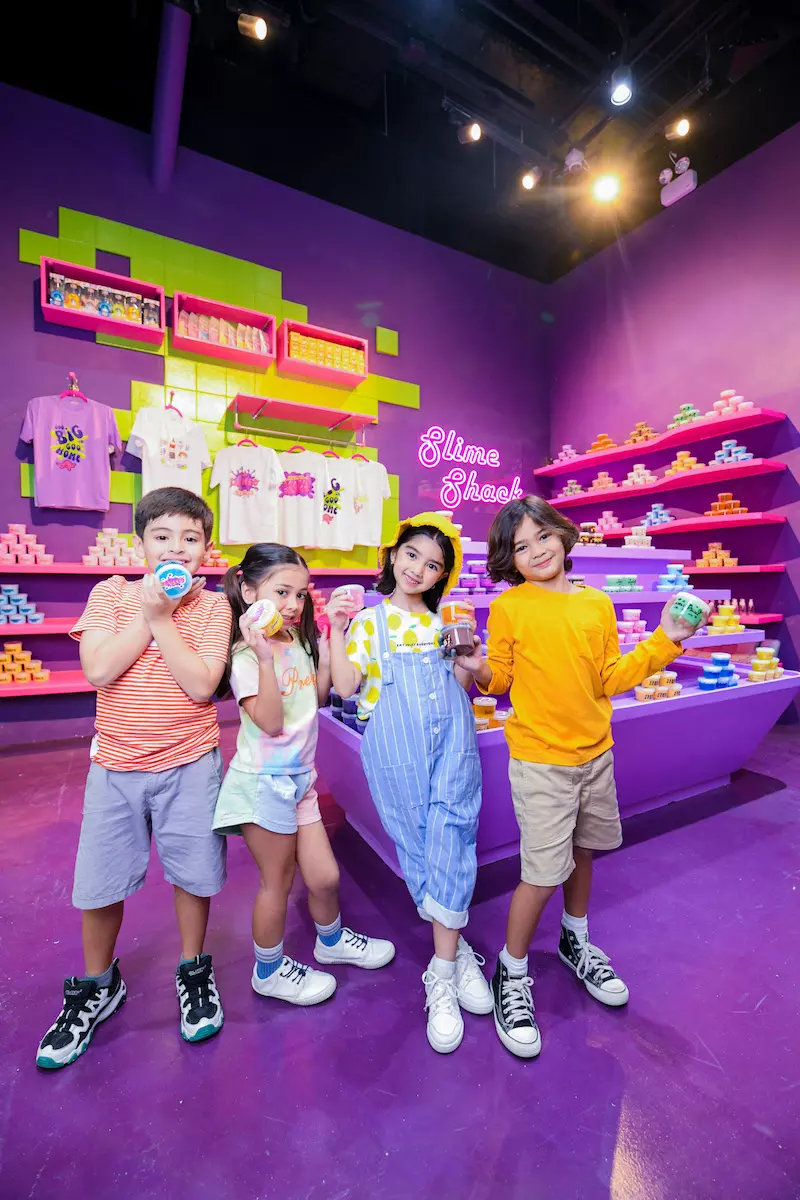 Gootopia understands that a quick visit of an hour isn't enough to satisfy your inner child (or the actual children you're with). That's why they also offer various packages to help you make the most out of your visit. Here's a quick list of the packages you can avail of:
Group Tour Package (20-30 pax) – two hours at the venue + slime show
Team Building Package – three hours at the venue + boxed meals, games, slime dunk, and more
Birthday Package – three hours at the venue + boxed meals, party games and prizes, loot bags, and a slime shower for the celebrant.
Gender Reveal Package – three hours at the venue + boxed meals, party games and prizes, and loot bags
Photoshoot Package (5 pax) – exclusive use of the venue + slime show
To inquire about or book these packages, you can send them a request here.
How to book a visit
Excited to get slimed? Tickets are priced at P799 for walk-ins but if you book online, you'll only pay P699 — that's P100 off! Each ticket entitles you to an hour inside Gootopia and a one-time play with the obstacles. You can always purchase game credits if you want to play again. Go ahead and pre-book your visit via Gootopia's website.
They accept payments made through PayPal, credit cards, or Paynamics which allows payments via BPI, BDO, LBC, Cebuana, and more.
GOOTOPIA
10 AM – 10 PM daily starting August 5, 2022
3rd Floor, SM Central Business Park, SM Mall of Asia, Pasay City Philippines
gootopia@thenextperience.com
On a scale from 1 to 10, how excited are you for Gootopia?
Check us out on Facebook, Instagram, Twitter, and YouTube, and be the first to know about the latest news and coolest trends!