Hailey Baldwin: What to Know About Soon-To-Be Mrs. Bieber
Jul 11, 2018 &nbsp • &nbsp Therese Aseoche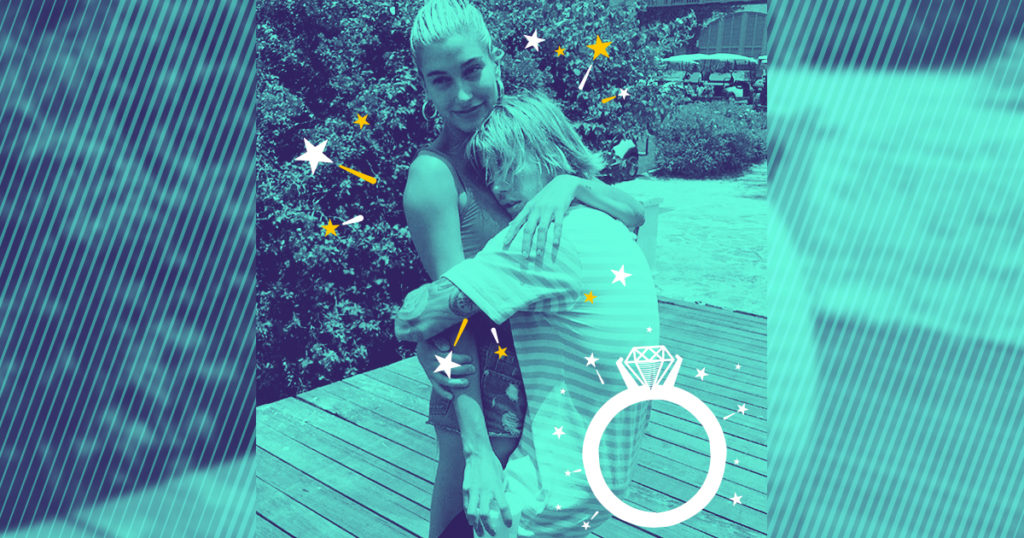 Hailey Baldwin:
What to Know
About Soon-To-Be
Mrs. Bieber
By Therese Aseoche

The internet broke again, and Justin Bieber's to blame; after years of being in an on-and-off relationship with Selena Gomez, he switched gears (again) and went public (again) with longtime "friend" Hailey Baldwin — this time, with a ring involved.
Bieber's proposal to the fashion model may not have come as a shock to die-hard Beliebers, but the news has the rest of us pretty much boggled because… Hailey Baldwin whut?
She is part of the Baldwin Family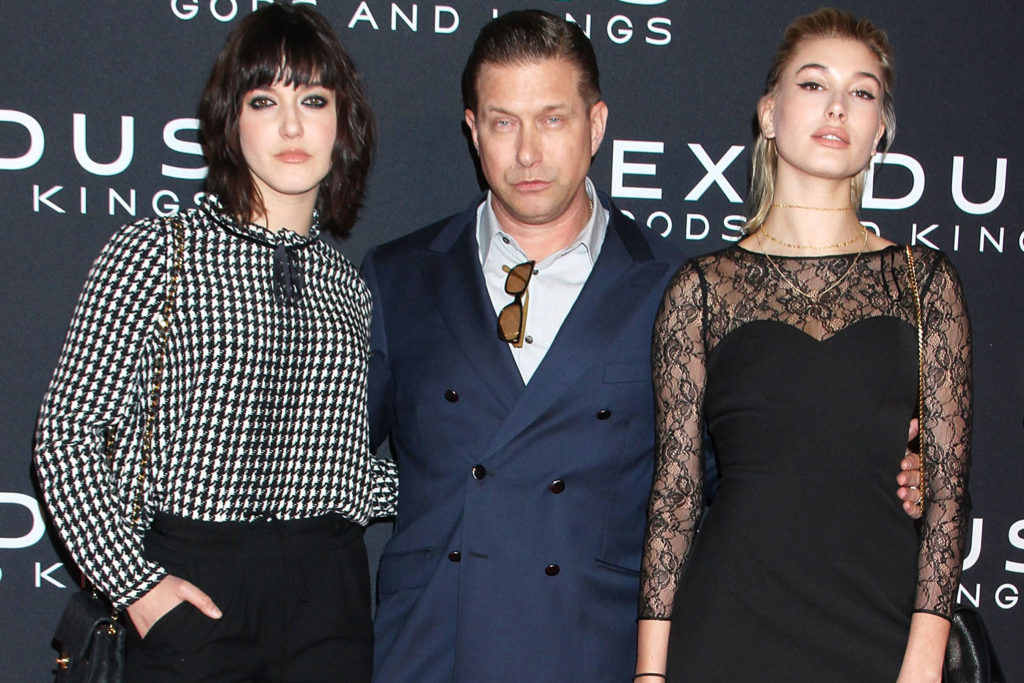 Hailey Baldwin is a part of the famous Baldwin family, being the daughter of the youngest of the Baldwin Brothers, Stephen Baldwin.
She has done fashion shoots, runways, hosting gigs, and a recent film
Hailey has been modeling since her runway debut in 2014 for Topshop, which quickly led her to become one of the most coveted young models today.
She also landed a cameo in recent film Ocean's 8 starring A-List celebrities Anne Hathaway, Cate Blanchett, Rihanna and more, and also co-hosts celebrity rap battle show Drop the Mic with Method Man. She also hosted the recent iHeartRadio Music Awards 2018 back in March alongside DJ Khaled.
She was introduced to JB as a fan
Although they claim to have been longtime friends, Hailey and JB actually met backstage of The Today Show in 2009 when Stephen Baldwin introduced then fourteen-year-old Hailey as a fan. Sad to say that there's no other way to describe the encounter than "awkward."
They then met again a couple of years later at the premier of JB's Never Say Never film and managed to get a photo together. It was also around the time when JB and Selena Gomez made their relationship public at the Vanity Fair Oscar Party.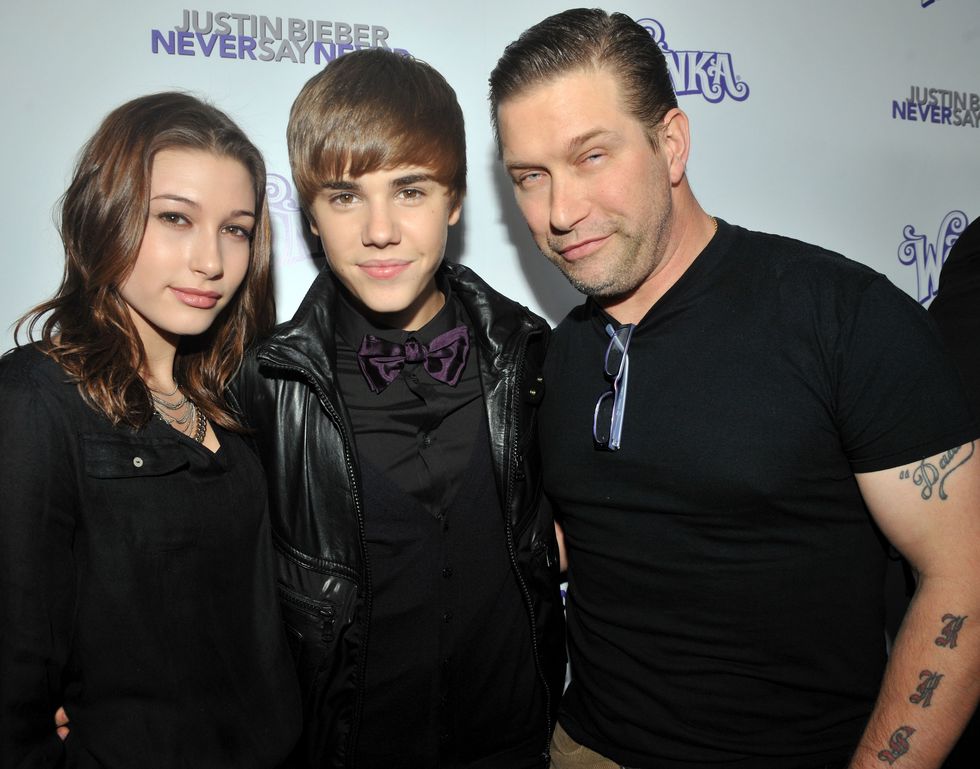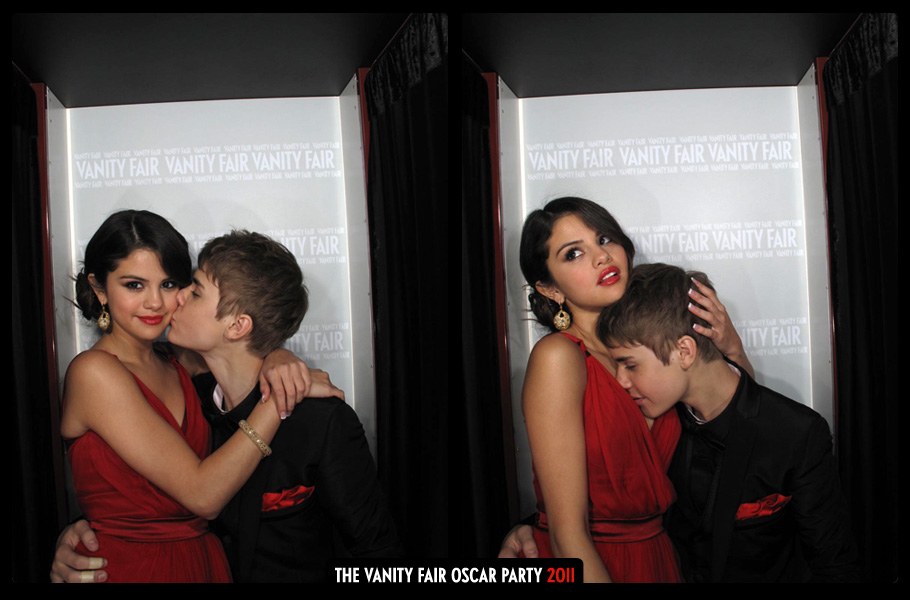 She was a Jelena shipper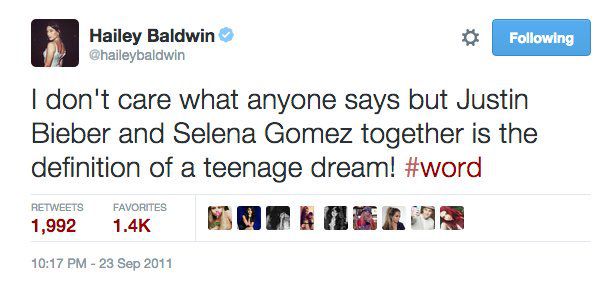 She is close friends with the Jenner family
Hailey is also one of the distinct members of the Kardashian-Jenner BFF squad, being closest to co-fashion model Kendall Jenner whom she even got matching tattoos with! She also got a tattoo designed by Jenner herself.
They have also been spotted attending Hillsong church together along with Justin Bieber, sparking what would be the first of many rumors of the two dating.
Justin Bieber, Kendall Jenner & Hailey Baldwin Attend Hillsong Church NYC – http://t.co/BL1ADmJ70z pic.twitter.com/uR1CSrkBBt

— Justin Bieber Zone (@JustBieberZONE) November 10, 2014
She and JB denied dating
Despite all evidence of their closeness, they keep saying it's all platonic, even going as far as posting on their social media sites that they're just friends.
glad I got such a good night sleep last night, at MY own home, alone. Quit it with the stories!

— Hailey Baldwin (@haileybaldwin) December 27, 2014
Yup. Just friends.
They became sort-of official…and then stopped
This Instagram photo practically confirmed their relationship in the beginning of 2016, although they admitted it was a "non-exclusive relationship." A few months later, JB was spotted dating Sofia Richie and unfollowed Hailey on Instagram. They stopped talking and hanging out altogether within the next couple of years as JB continued his on-and-off relationship with Selena right until March 2018.
The soon-to-be Mrs. Bieber
Hailey and JB rekindled their friendship end of May 2018, when she tells The Times UK, "Justin and I were friends for a long time. I met him when I was really young and he was one of my best friends. […] We went through a long period of time when we weren't friends. We didn't speak for quite some time and there was a lot of weirdness that went on. We've moved past that."
As they reconciled, their feelings also blossomed once more as they became more open and public with their romantic relationship. Around June to July, they were spotted in many different places making out.
And on July 7, JB finally popped the question during a vacation in the Bahamas — a wild surprise not only for Hailey, but for everyone around the world! Just read his gushing Instagram caption about the engagement to feel all the feels:
What are your thoughts on the Jailey engagement? Sound off below!