Ever wondered how your favorite Pinoy celebrities celebrated their Halloween? In style of course! Even though it isn't really in our culture to go all out during Halloween, these celebrities did. A mixture of cute, quirky, and sexy costumes coming your way!
1. DongYan and Zia
Family costumes have always been so adorable! And look at baby Zia! Not such a baby anymore.
2. Toni, Alex, and Baby Seve
Don't they look like they were made for the part?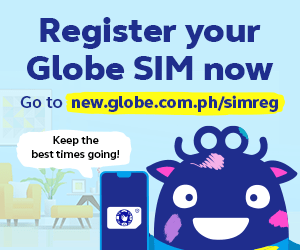 3. Bretman Rock
Bretman has always shown on social media his love for his niece, even sacrificing a whole day to watching Moana over and over again because Cleo likes it! It's no wonder he would dress up as Moana.
4. Hayden, Vicki, and Scarlet Snow
‬‬‬
The Belo-Kho family dressed up as different colored crayons for Halloween but let's all admit Scarlet Snow shone better than her parents. This year she dressed up as Holly from Breakfast at Tiffany's, Sailor Mars, Ariel, and a cute Fairy!
5. Robi Domingo
Robi Domingo let us a glimpse of his feminine side dressing up as the fierce Ivy Aguas in a black dress. Boy did we have a good laugh!
6. Isabelle Daza
The pregnant Isabelle Daza had amazing body paint done for Halloween. She even included her soon-to-be-born baby in the whole costume! How's that for creativity and science?
7. Eat Bulaga cast
Of course, the cast of Eat Bulaga won't let the Halloween season pass without showing up in their own costumes! I mean, look at the motley crew!
8. Tippy Dos Santos
Gal Gadot who? We only know Tippy dos Santos! (For Halloween at least)
Which celebrity dressed up the best this Halloween? Share it with us below!