Harry Styles' long-awaited comeback to the Philippines finally happened yesterday, March 14, 2023, at the Philippine Arena for his Love on Tour show. With Harries being some of the most loyal fans, many were already in line by 8 am, waiting for the merchandise booths to open and for early entry access. The majority of the crowd was dressed in bright pink, glitter, feather boas, cowboy hats, and even banana costumes — all fashion staples at a Harry Styles concert.
As the show began, Harry popped up on stage with his glittery getup right as the clock struck 8 pm, greeting the crowd with the opening song of his latest album Harry's House, "Music for a Sushi Restaurant". As the audience's energy began to rise, everyone got up on their feet to dance and sing along.
Freedom to feel
View this post on Instagram
"Good evening, people of Manila…and surrounding areas!" Harry greeted as he began his spiel, resulting in echoing cheers and laughter from the crowd. It had been a long five years since his Harry Styles Live in Manila show at the Mall of Asia Arena, and the crowd was psyched.
Continuing to pump up the energy in the arena, he performed some of his best bops, "Golden" and "Adore You". He proved that every single member of the crowd was in a safe space, assuring them that they could feel free to be whoever it is that they've always wanted to be in the arena. And that's exactly what everyone did—sing, dance, and have fun together.
"Keep Driving", "Daylight", and "Woman" followed shortly after, and Harry (who is a master at making sure his audience's energy stays through the roof) made sure that his fans were still doing good and feeling well. Why did he do this? Because Harry is also a master at playing with our emotions. His next song, "Matilda", had everyone in tears and swaying along with their flashlights in the air. At the end of the catwalk, "Little Freak" continued to make everyone an emotional wreck.
Love is in the air
View this post on Instagram
The iconic stomping in "Satellite" had everyone jumping around and screaming the lyrics back at the British singer. And just after he performed one of the best songs of all time, the much-awaited "sign-reading" portion of the concert finally happened in front of our eyes. A fan tried to propose to Harry, leaving the singer blushing and saying "Very sneaky! Hmm…I feel that we should maybe get to know each other first!" He also had the crowd on their knees as he yelled "2023 is the year we shoot our shot!"
Love was definitely in the air during the concert as Harry noticed another sign that read "My BF said he will propose if you duet with him!! MAKE IT HAPPEN PLS". He joked around that everyone wanted to get married last night, and being the cupid that he is, helped Michelle and Jeff get engaged. They sang a portion of "Sign of the Times" together as Jeff yelled out, "Michelle, will you marry me?" The whole stadium cheered (some cried) as she said yes. In return, Harry gave them the memory of a lifetime as he sang "Michelle is gonna marry Jeff" in the tune of his hit song.
Within minutes of the proposal, he had everyone vibing once more to the beat of "Cinema". Being the lovely human being that he is, Harry also got everyone to jump and bop around to "Treat People With Kindness" as he hopped down the catwalk, rainbow flag in hand.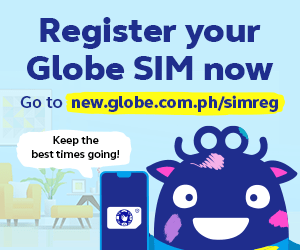 Throwback Tuesday
View this post on Instagram
Of course, the night wouldn't be complete without an amazing throwback to his first time in Manila for One Direction's On the Road Again Tour. Everyone screamed to the lyrics, cried the most tears, and danced the night away to "What Makes You Beautiful". And to be real here, we were sobbing as we remembered the very first time we saw him on a Philippine stage.
After he introduced his band and played his last couple of hit songs "Late Night Talking" and "Watermelon Sugar", he mellowed down the crowd with what was supposedly his last song, the soft-spoken ballad, "Love of My Life". However, knowing Harry, this was not his last song. He jumped back onstage to perform his encore, which included "Sign of the Times", "As It Was", and "Kiwi". We got to see the iconic "whale" as he splashed everyone at the pit with water. It truly was the perfect end to the perfect night.
While it took a while to leave the arena after the show, it was an absolute wonder to see Harry Styles perform onstage. It was a rollercoaster of emotions, a night of song and dance, and a night of love with our favorite singer. We can't wait to see Harry when he comes back to Manila — and hopefully, we won't have to wait another five years to experience it all over again.
Follow us on Facebook, Twitter, Instagram, Tiktok, and Youtube for the l8est entertaining, useful, and informative lists!