Been feeling a bit limited with the choices in your streaming sites, but don't exactly have the budget to pay a premium? Don't worry — we know what it feels like, especially with the ongoing health crisis that's pretty much setting our priorities straight. We understand, and so does HBO. That's why HBO Go Asia has released 15 shows for free. You can now by-pass their usual monthly subscription of PHP 149 for unlimited streaming, and instead go straight into the first seasons of what might be your next favorite show. Check some of them out below.
We heard you. 💙

The first seasons of all your favourite HBO shows are now FREE to watch on https://t.co/sZDWNtIH09, no registration required! pic.twitter.com/ybfGG6Fmzt

— HBO Asia (@HBOAsia) April 16, 2020
Note: HBO GO Asia only released the first seasons! If you want to continue the show, you might need to pay for the subscription already.
Barry
In this dark comedy, Bill Hader (Saturday Night Live) stars as the titular character, who earns a living as a hitman. But while looking for one of his targets, he finds his calling in acting and he enjoys it so much that he questions his career choice, wanting to quit and leave his old life behind. Watch if you're into dark comedy and crime.
Miss Sherlock
Almost everyone knows who Sherlock Holmes is —  from the original story by Arthur Conan Doyle to adaptations featuring Robert Downey Jr. and Benedict Cumberbatch. We also had the American show Elementary that featured Lucy Liu as the female Watson. And there's probably a bunch of other versions. But here we've got a female-led adaptation from Japan and set in Japan, and Miss Sherlock puts that refreshing bit of twist into an old classic. Watch if you love the Sherlock story — but enjoy it ala girl power!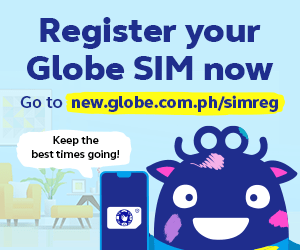 Silicon Valley
One of the most successful shows of HBO, Silicon Valley follows the lives of five young tech geeks trying to find their way in Silicon Valley after founding a startup company. It's hilariously universally relatable and it would definitely bring out a light-hearted laugh out of you. Watch if you're interested in the inner workings of the tech center, but make it funny.
Succession
Unrivalled, the Roy family stands at the top of the world as they own the biggest media and entertainment company all over. But as the patriarch experiences health complications, he steps down and puts each of his children in the precarious position of battling for power within the company. Watch if you like following the stories of dysfunctional families. And satire.
Veep
Selina Meyer goes from senator to Vice President of the United States, and she's determined to make an impact on society and the world using her position. But she keeps on getting caught up in the mess of politics while trying to maintain a balance between her public and private life. Even when she eventually becomes president, she just can't catch a break. Watch if you enjoy political satire.
The World Between Us
This Taiwanese drama tells the story of the fictional events following a mass shooting, seeing the consequences through the eyes of those involved in the incident. From the shooter and the victims to their families and the media and the rescuers, everyone's lives become intertwined and creates worlds between them. Watch if you want to understand humanity and trauma.
Folklore
Did you know that Asia is rich in superstitions, myths, and folklore? Some countries pass most of these as oral stories, with many of them transforming as times goes on. But in more recent times, more countries have put these captivating stories into writing. And through your screen, you can meet Indonesia's Wewe Gombel, Japan's zashiki-warashi, Singapore's Pontianak, Thailand's pob, Malaysia's tiyanak, and South Korea's mongdal. Don't know what those words mean? Folklore is waiting for you! Watch if you'd want to learn more about Asian culture and could stomach horror stories.
Invisible Stories
A short miniseries of six episodes, Invisible Stories follows the lives of marginalized Singaporeans living all together under one roof, shining a light on a struggling mother trying to care for her autistic son, a man who is a taxi driver by day and a spiritual medium by night, two foreign workers who fell in love with each other, a seemingly normal banker with a secret alter ego, and a young aspiring influencer who comes from a broken family. Watch if you're interested in the culture of Singapore.
Is your HBO Go Asia account ready? Which show are you eyeing to binge? Tell us below!