It's easy to dismiss Heart Evangelista as just another filthy rich celebrity out of touch with reality. After all, we've watched her live her life jetsetting from one prestigious fashion event to the other, getting all chummy with international superstars, dressing up in the most expensive of dresses, and has even been named a "real Crazy Rich Asian".
Recently, Heart has been criticized on social media by netizens that, for some reason, are howling for her blood. If she said something preposterous like "mass testing is a trial and error thing," it would've been understandable to an extent, but this woman has actually done more for others than those who are criticizing her. Yes, she's privileged. But she's actually doing something worthwhile with her influence, which can't be said about everyone in her stature.
YOU have caused me so much sadness.I honesty don't know what to do about myself.2 days you've been at it.I express myself through my art and fashion.I have not done anything wrong .Using my image to create hate is wrong… still I will wish you well.God bless https://t.co/lwldMAeCP1

— LoveMarie O. Escudero (@heart021485) June 4, 2020
Here are just a few of the ways Heart Evangelista has extended her help to those in need.
She's offering to give free tablets for underprivileged students
For those who don't have tablets for online school please dm me on ig… I will be giving away as much tablets as I can 🙏🏻 pic.twitter.com/0hi8DlCxql

— LoveMarie O. Escudero (@heart021485) June 4, 2020
With the government hellbent on resuming classes in a few months albeit online, students have to scramble to look for the right gadgets that would fit their needs. Not every family is privileged enough to own a laptop or a tablet which is why Heart Evangelista has risen up to the occasion and teamed up with Cherry Mobile to address the problem. She tweeted that students who send her direct messages on Instagram will receive tablets.
Sending money to those suffering from medical conditions
Thank you so much @heart021485 at marami kang natutulongan well wla man ako dun pero thankful ako at natutulongan mo yung ibang tao na sobrang nangangaipangan ilysm @heart021485 Godbless sayo and more blessing💕❤️

— ORORA 🧚‍♂️ (@joevennn) March 26, 2020
Since the start of the lockdown in Manila, Heart has been answering dozens of tweets from people who ask her for help. Those with various medical conditions, who need money to buy medicine, those taking care of the elderly and the special children — all the impoverished people who are especially having a difficult time from the lockdown. Heart sends them a direct message on Twitter and promptly sends them cash online.
Scroll through her account and you'll see how many she has helped.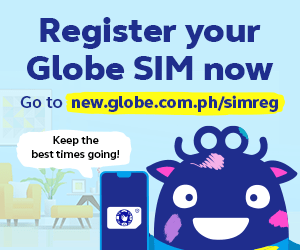 At the start of the lockdown, she gave away surgical masks
Ms. Heart, maybe we can link your supplier to the major hospitals? Para hindi lang sa'yo yung burden of purchasing&distribution.

Ang bait ninyo. Sana lahat ng taong may kaya sa gobyerno kasing proactive ninyo.

I wish you a beautiful jawline with zero jowls x 50 more years ✨❤️

— The Nerdy Derma (@thenerdyderma) March 27, 2020
It's fresh on everyone's memory how during the start of the lockdown, panic buying swiped surgical masks and bottles of alcohol from the shelves of every store. Heart managed to secure hundreds of boxes of surgical masks that she and her team then distributed to the rural health units in the province of Sorsogon where her husband, Chiz Escudero, is governor.
Doing what we can at home…next batch of face masks for my loved ones in Sorsogon 🙏🏻 for more updates follow @SayChiz pic.twitter.com/QcBpwg3KCd

— LoveMarie O. Escudero (@heart021485) March 22, 2020
She even gave away her own hand-made face masks
nahiya face mask ko beh https://t.co/DrD7ewL9ZS

— ren (@isblrntz) March 12, 2020

Anybody who's familiar with Heart knows what a quirky and creative woman she is. Remember when she had that glam photoshoot at the grocery store? During the first few days of lockdown, she redesigned her face masks using ribbons from Hermes, Chanel, and other luxury brands. She was even kind enough to send a few to someone on Twitter who commented on her work.
Happy you got it ❤️❤️❤️stay safe ! https://t.co/6cWVcEgTsa

— LoveMarie O. Escudero (@heart021485) March 12, 2020
She uses her sponsorships and ambassador powers to donate
Thank you to my sponsors @luxeorganixph and #perfectsmile for sending me 20 sacks of rice which I will be giving to kapuso foundation 🙏🏻 pic.twitter.com/6TXyqEGROI

— LoveMarie O. Escudero (@heart021485) March 26, 2020
Welcome ❤️❤️❤️ Love from @uratexfoam Family🙏🏻🙏🏻🙏🏻 pic.twitter.com/ThKs7HnPy2

— LoveMarie O. Escudero (@heart021485) March 24, 2020

Even if it isn't for COVID-19 victims, Heart still makes sure she can help to the extent of her powers. Everyone can see how she helped donate mattresses to fire victims and how she donated sacks of rice to the Kapuso Foundation. And even if her donations weren't broadcasted, we know she is still doing great deeds behind the scenes.
She has a heart for animals in need
Happy you finally got to buy what you guys need 🙏🏻🙏🏻🙏🏻 https://t.co/nZlcVdnMCK

— LoveMarie O. Escudero (@heart021485) March 28, 2020
Those who are familiar with her knows that while she has a huge heart for people in need, she has an even bigger heart for animals. During the Taal Volcano eruption that happened early this year, she ceaselessly called for donations for the neglected animals in affected areas. She coordinated with PAWS Philippines and even with random strangers who posted on the internet and asked for help.
For COVID-19, she has been donating money and products to fur parents who need to keep their fur babies healthy.
Does she deserve all the hate that's thrown her way?
This is me and I will never pretend to be someone I'm not .I will not live my life unhappy no matter how things get .I will fight for what's right in my heart and I will use all the love I know for a purpose .Life is too short People…you never know.

— LoveMarie O. Escudero (@heart021485) June 4, 2020

All we see is a woman who is doing what she can to help those less fortunate. Sometimes we put famous people on a pedestal and expect them to act a certain way and if they don't, social media rains hell on them. There are those who deserve to be called out but keyboard warriors should be doing their research first and chill. Spreading negativity won't take us anywhere.
At the end of the day, there are more pressing matters to deal with
Such as the protest to junk the Anti-Terror Bill and the Black Lives Matter movement our Western friends are fighting for. We even have to watch out for our mental health during these tough times and make sure those around us also have theirs intact. If you have time to nit-pick at other people's lives, you have time to fight for stuff that actually matter.
What are your thoughts on this issue?