Living and working in the big city can get overwhelming with all the noise pollution, traffic jam, and crowded streets. That is why a quick escape from this place always cross our minds, even for just a weekend. The good news is, there are tons of adventures just near Manila where you can do just that—whether you want an adventurous or a laid-back weekend with the bae.
Here are some of the best roadtrip destinations near Manila that are so accessible—you can even reach them by motorcycle:
Puning Hot Springs and Spa, Porac, Pampanga
Travel time: 2-3 hours
Mount Pinatubo is a popular place for hikers, but if you're not much of a mountain climber, there's a hot spring restaurant just a few minutes away from the Pampanga area. Puning Hot Springs is a beautiful disaster—it sits at the foot of the volcano with extraordinary land formations brought about by the 1991 eruption. It's not your ordinary hot springs place: they offer a volcanic sand spa experience where you can lie in a thick layer of fine volcanic ash sand heated by charcoal embers. One thing to tick off your bucket list! They also have 8 hot spring pools and one cold pool.
El Patio Razon, Tanay, Rizal
Travel time: 1.5-2 hours
Ever tried getting "boiled"? You can in this unusual hot bath in Rizal! It's called the Kawa bath, where you soak into hot water filled with herbs and flowers. Don't worry, you can handle the water's heat since the entire place, called El Patio Razon, sits on a high land formation that overlooks the mesmerizing view of Tanay. You can go for a day trip or an overnight stay to let you breathe in the place's natural beauty. Other activities include horseback riding, glamping, and film watching under the stars. You can even do side trips on Treasure Mountain and Mount Pinatubo. The place is Instagram-worthy, but photos don't do justice on how breathtaking the El Patio Razon is.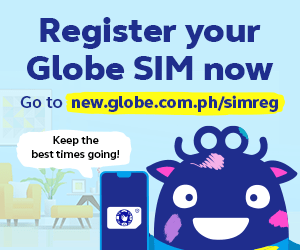 Nayomi Sanctuary Resort, Balete, Batangas
Travel time: 2-3 hours
A cozy night under the stars is always a great idea, but the icky feeling of camping outside sometimes holds us back. Why not try glamping?  Glamorous camping or glamping is like having a small hotel room inside a tent, and you get the same benefit as camping. If you haven't tried it, invite your bae to Nayomi Sanctuary Resort in Batangas, a quiet glamping site just a few hours away from Manila. Here, you'll wake up with a refreshing view of the taal lake—just the vibe you need to help you disconnect for a while. The resort also comes with massage area, playground and two pool areas where you go wakeboarding and fly fishing.
Mt. Balagbag, Rodriguez, Rizal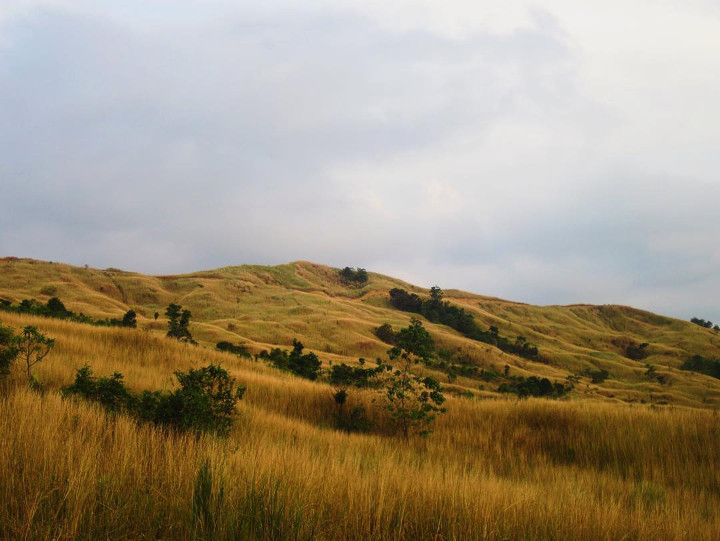 Travel Time: 2-3 hours
Nature trekkers who are on the quest for new mountains to climb always consider the province of Rizal because of its proximity to Manila. If you're new to hiking, you can start off with Mt. Balagbag in the town of Rodriguez. The trail is wide and beginner-friendly, it's also a favorite among mountain bikers. You'll get to see waterfalls and rivers along the way and on top a spectacular view of the Sierra Madre range. You can also see Metro Manila's city line up here!
Pinto Art Museum, Antipolo, Rizal
Travel Time: 30 min to 1 hour
Perhaps one of the most favorite couple destinations, Pinto Art Museum is definitely a shutterbug's paradise.  Every corner is so picturesque, you'd want to take photos in every corner for your Instagram feed. But more than that, the place is screaming with hundreds of artworks displaying Philippine culture and heritage. Exploring the museum will make you appreciate our culture more. Standing beside it is the Rizal Café, where you can have a bowl of pasta after a day's worth of appreciating art. The best part? It's only an hour away from the metro!
Lake Pandin, San Pablo, Laguna
Travel Time: 3-3.5 hours
San Pablo City is known for its captivating seven lakes, and if you are to pick one, Pandin is a great jump-off point. It's one of those places where you can just chill on top of a balsa, with the option to swim at the steady blue waters. You can have a scrumptious lunch by the lake while riding in a bamboo raft. They serve some of your seafood favorites—grilled tilapia and ginataang hipon, plus sides like pako salad. If you have ample time, you can hike up to the nearby Yambo Lake.
Dreamland Arts and Crafts Cafe, Tagaytay-Calamba Road, Tagaytay City
Travel Time: 2-2.5 hours
There are times when you suddenly want to go on a roadtrip past midnight, and the next thing you know, you're already in Tagaytay. It's the place to be at this hour! Spend your night at the Dreamland Arts and Crafts Café—a chill and Instagram-worthy place where you can play board games, read books or simply have a cozy night with bae while indulging their homegrown comfort food. If you're lucky, you can even chance upon live acoustic gigs.
San Rafael River Adventure, San Rafael, Bulacan
Travel time: 2-3 hours
When thinking of a place for weekend getaways, Bulacan is not really a top-of-the-mind choice… until we discovered this hidden gem in the quiet town of San Rafael. San Rafael River Adventure is a tranquil and picturesque resort that features unique and eco-friendly accommodations such as glass villa, glass cottage, and even glamping tents that are designed for couples up to big barkadas. Our favorite part? They're all surrounded by nature! Their Tree House of Love is a must-book for lovebirds seeking for a private relaxing space. For adventure seekers, there are plenty of water activities to maximize your stay including ATV, paddle boarding, kayaking, wakeboarding and jet skiing.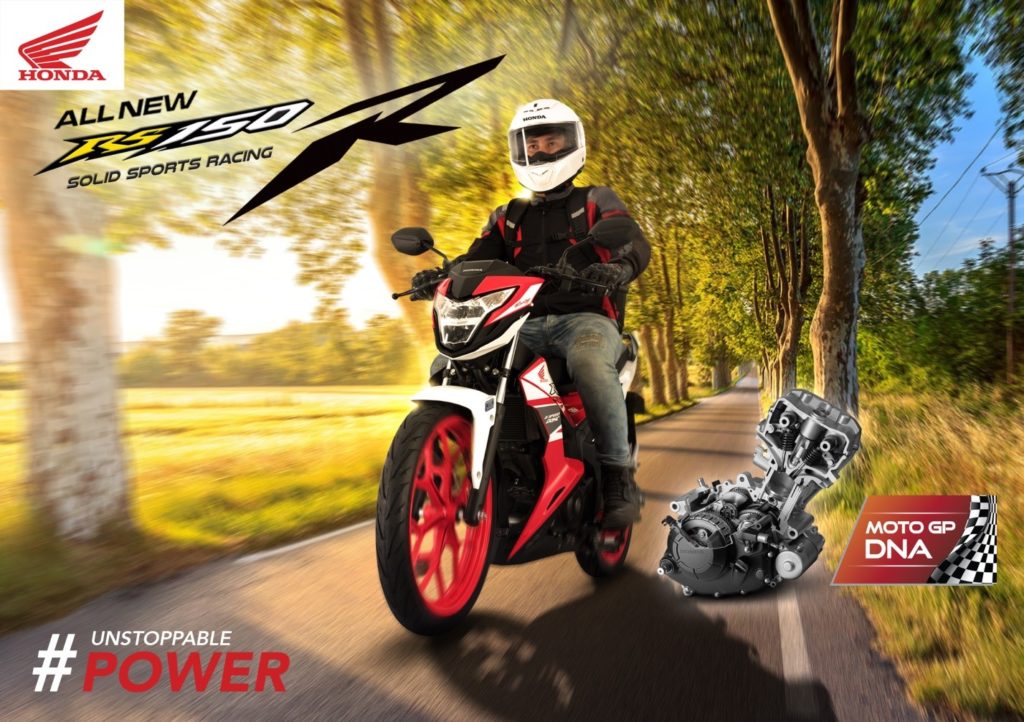 Traveling to these places gives us a feeling of joy, but nothing beats the feeling of a unique adventure like hitting the open road. Instead of the usual car or van rental, why not level up and enjoy your journey more by riding RS150R.
 Honda just unveiled the All-New RS150R, inspired by Honda Racing Red's aggressive new generation styling and high performance engine derived from Big Bikes — so you can withstand steep roads. See more about the product here.