President Duterte on December 19, 2017 signed into law the Tax Reformation for Acceleration and Inclusion (Train) bill, the first tax reform package, for a fairer and simpler tax system for the Filipinos, allowing it to take effect starting January 1, 2018. While we celebrated the new year and were excited to start with a clean slate, we were taking the TRAIN law with us.
But what exactly does the TRAIN law entail? Clue: it's not just tax exemption for wage-earners.
1. Increased take-home money and bonuses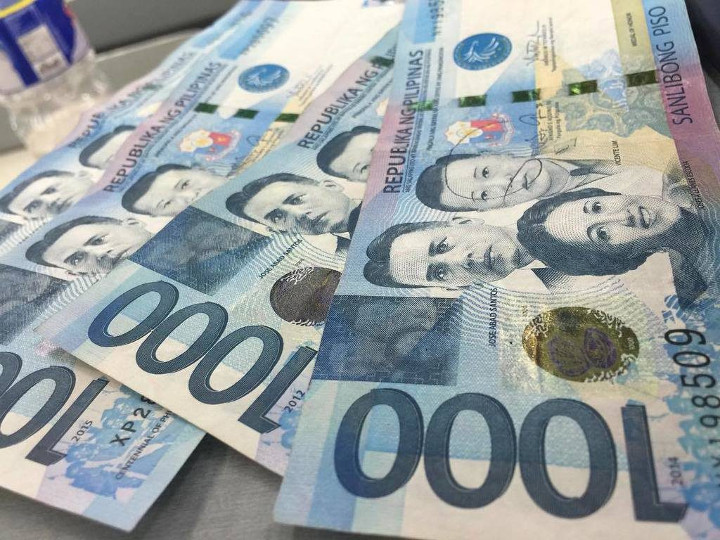 Probably the only thing that delighted citizens: under the TRAIN law, workers with an annual salary of P250,000 is exempted from tax. Salaries that were once deducted 5% to 32% in tax rate now have 0% tax deduction from 2018 and beyond.
Tax exemption includes the mandated 13th month bonus and other bonuses. This means every employee can now take home more than they did the previous years. But since everything is a give-and-take process, some goods will be priced higher from now on.
2. Excise on sugar-sweetened beverage and cigarettes
It might come as a shock to you the next time you buy a bottle of your favorite soft drink that it's a bit pricey, this is one effect of TRAIN law. Sugar-sweetened beverages, once without taxes, are now P6/liter while high fructose corn syrup beverages are at P12/liter.
Exempted from this are milk products, 100% natural fruit and vegetable juices, and ground, instant, and pre-packaged coffee products.
We felt the blow when S&R announced they are discontinuing their unlimited soda promo. Which other fast foods will follow suit?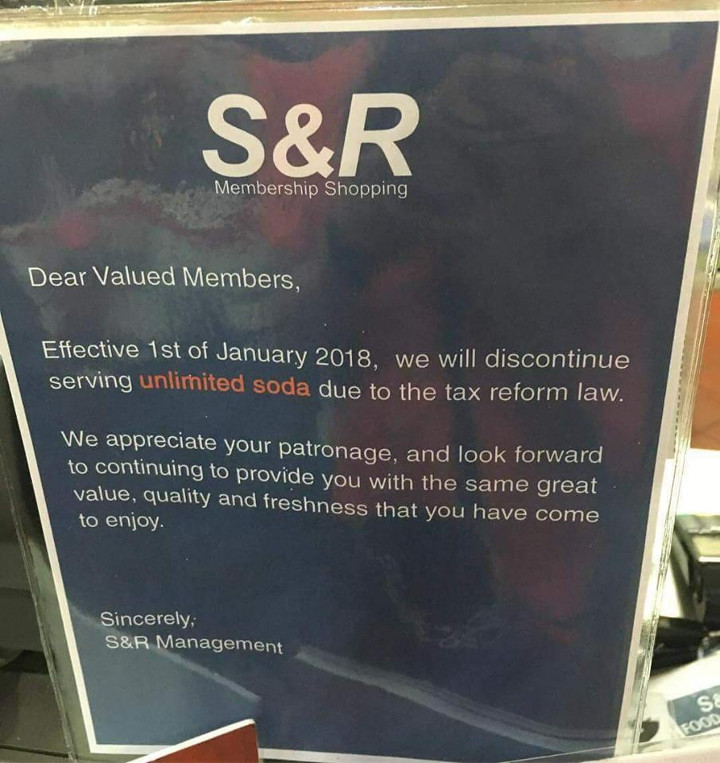 A pack of cigarettes that costs P30 will now cost P32.50 this year and will increase in P2.5 increments until 2022. So if you buy a pack of cigarettes in 2022, it will damage your wallet to the tune of P40 and it might possibly change your life. A 4% increase in taxes will be implemented starting 2023.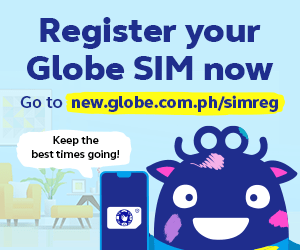 3. Increase on petroleum and automobile tax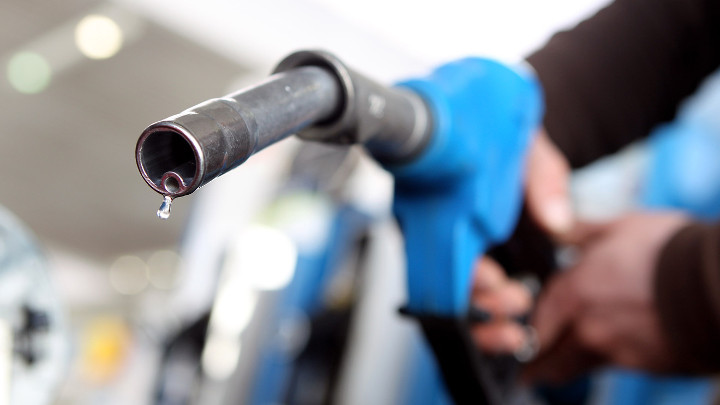 Your #TravelGoals might be in danger. The TRAIN law imposes an 8-peso increase in petroleum products per liter this year. For diesel and kerosene, the once non-existent excise tax will now be at P2.50-P3/liter. Household gas LPG will have an added P1/liter. Taxes in petroleum and gas will gradually increase until 2020.
D lang ako naiyak… napahagulgol pa😭😭😭😭😭… Laslas pitaka sa sobrang mahal ng gas! Wahhhhhhhhhh😢😢😢

— rosemarie (@lalolalota) January 7, 2018
If you're planning on buying a car in the near future, do it as soon as possible because automobiles aren't exempt from excise tax. Vehicles worth P600,000 and below will have a 4% tax rate. Vehicles over P600,000 up to P1 Million will have a 10% increase, a 20% increase for vehicles priced above P1 million to P4 million, and 50% for vehicles above P4 million.
Hybrid cars are taxed half and electric vehicles and pick-ups are exempt from the rates. Taxes will increase by more than 10-20% in 2019.
4. Estate tax, donor tax and Higher Documentary Stamp Tax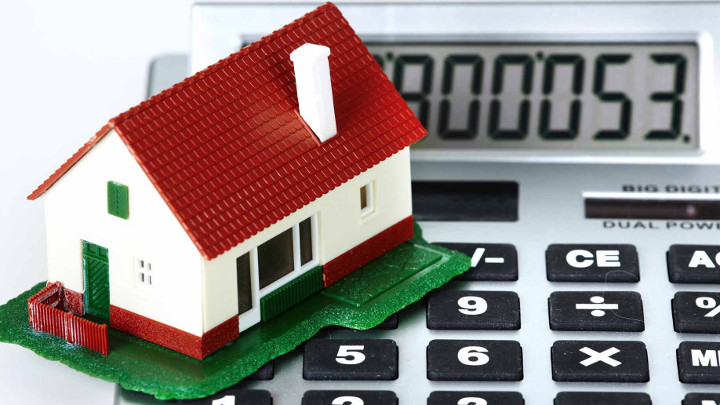 Under the TRAIN law, a flat rate of 6% will be imposed on both estate and donor tax. In the old law, the net estate value last year went up to 20% if the estate was worth P200,000 and above. With the TRAIN law, estates worth P5 million and below will have zero tax rate, but P5 million and above will have 6% of the excess over P5 million.
In the previous law, donor's tax goes up to 15% if the donor and the donee are related and 30% if they're not. The donor's tax is now at 6% regardless of the relationship between donor and donee.
Under the TRAIN law however, almost all Documentary Stamp Taxes have doubled.
5. No more tax exemption in lotto winnings and some cosmetic procedures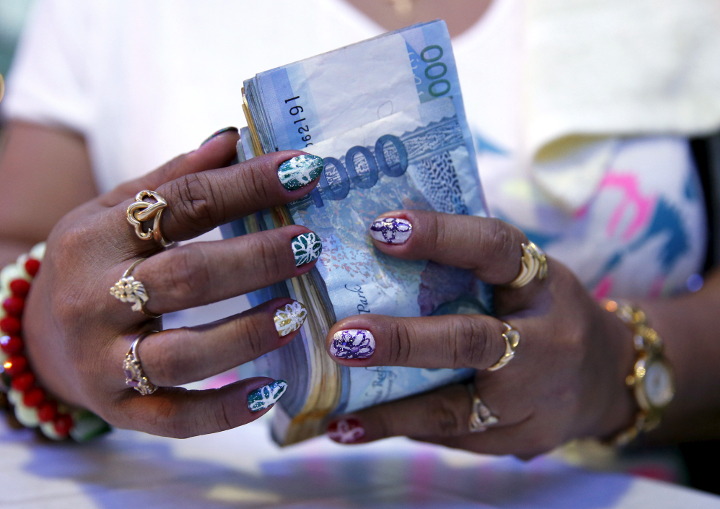 TRAIN law also removes the tax exemption of Lotto winnings. Beginning 2018, winnings of more than P10,000 will be subject to 20% tax.
While the first proposal was for a 20% tax increase in some cosmetic procedures that are for aesthetic purposes only, it was finalized to 5%. Exempted from this tax are surgeries and procedures for correcting dysfunctional body areas and birth defects.
6. The effect on Value Added Tax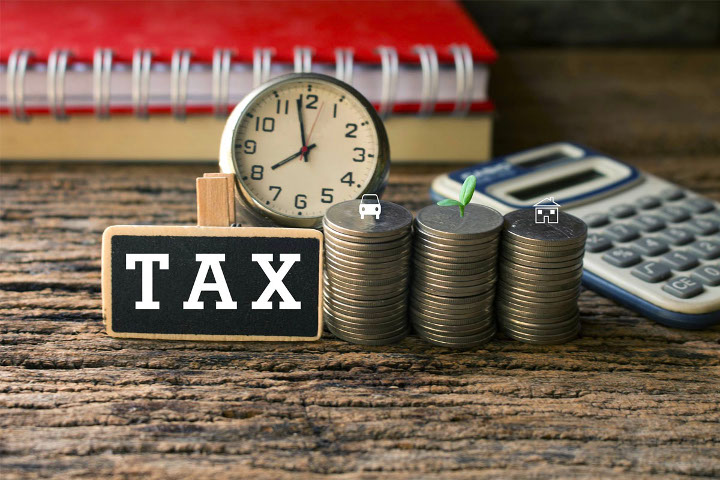 The previous threshold of P1.9 million in Value Added Tax will now be increased to P3 million. Some exemptions from VAT then would be small businesses with total annual sale of less than P3 million, senior citizens and PWDs, renewable energy, and drugs and medicines for diabetes, hypertension, and cholesterol (starting 2019). Monthly rentals up to P15,000 is also now exempted from VAT,  a welcome addition to the previous P10,000 below exemption.
This means more Filipinos can have a chance at being entrepreneurs which in turn, if the business thrives, makes way for more infrastructures and jobs.
7. Tax compliance will become more simple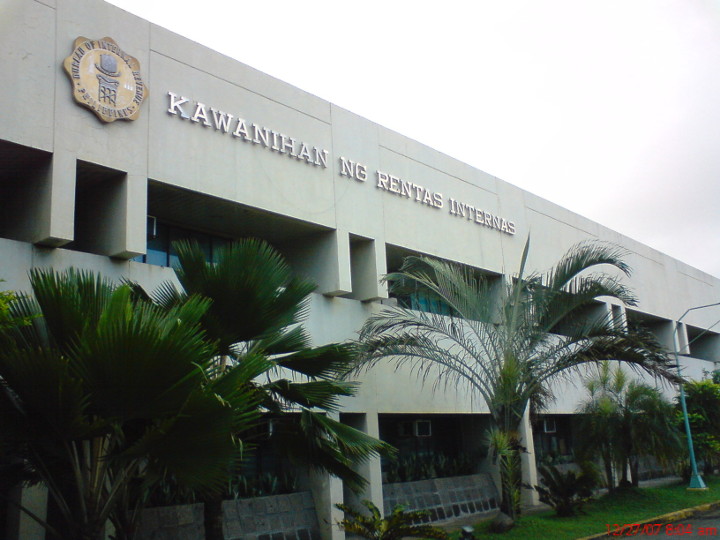 A simplified tax filing and payment process is expected as workers with an annual salary of P250,000 will be exempted from tax starting this year. This means workers who fall in this bracket will now no longer have to file income tax returns (ITR). Self-employed and professionals still have to file their ITRs for record and monitoring purposes of the Bureau of Internal Revenue (BIR). In compliance also to this simplification, BIR will also cut the current 12 pages of the ITR to four pages.
8. The government promises help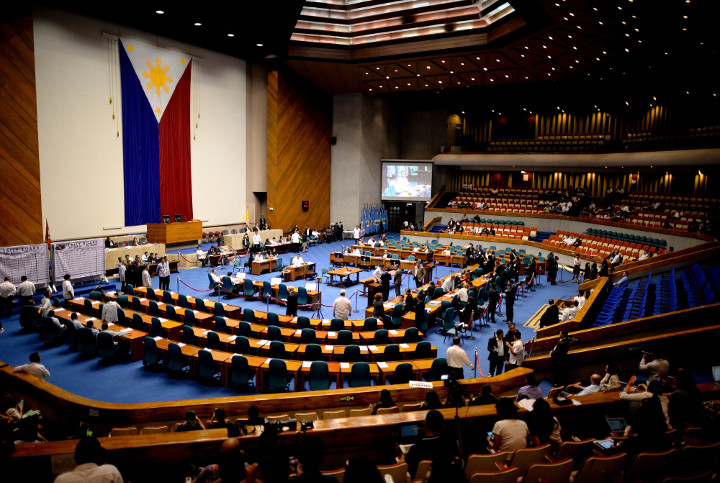 The government has promised a P200-a-month conditional cash transfer to poor families to cushion the impact of the law to the poor. For the next two years this will be increased to P300 a month.
If you're wondering where the revenue from the TRAIN law will go, 70% of it is going to the Build, Build, Build Program of the government that aims to spend more for infrastructures until the end of the president's term in 2022. The other 30% will go to education, social protection, health, and housing among others.
We're in for one heck of a ride financially; taxes will become even higher as the years go by. You can look at this as something that will make you want to move abroad and switch nationalities, or you can always look at the bright side: you can choose what you want to spend your increased take-home money for and you can wait for a full year to see the TRAIN law's full impact.
Everything's a give and take. What did you expect? We can't have it all.
What do you think of this law? Share it with us below!