Taal Volcano's phreatic eruption last Sunday resulted in Tagaytay and Batangas blanketed by thick volcanic ash which reached cities as far as Metro Manila. The cities turned from a colorful green to a dull gray as the ash mobilized in the air and settled everywhere. Thousands of families are evacuated immediately. Amid the fear and panic, however, some animals were abandoned by their owners, left to fend for themselves.

Volcanic ash is made up of minuscule lava, silicone, and volcanic glass which can pierce our lungs if we inhale enough. If this is dangerous to humans, how much more for animals which can inhale more particles than us? They are also in danger of the health effects of inhaling ashfall such as respiratory, eye, and skin problems.
A man rescues his ash-covered cow from his farm in Barangay Bignay, Batangas and bathes it on the Taal Lake on Monday. | via Miguel de Guzman

Posted by Philippine Star on Sunday, January 12, 2020
There are also livestock and the horses used for tourism now stranded, muddied, and probably hungry. If you're as heartbroken as we are, here are ways you can lend a hand to these creatures:
PETA Asia
People for the Ethical Treatment of Animals Asia
announced on Monday that their team is on ground at the Taal Volcano evacuation centers to provide basic food and veterinary care for animals in the area.
PETA Asia took to Facebook to ask for donations of dog and cat food, face masks, leashes and collars, and telescopes to search for signs of life on the island.
In case you see any animals near the affected areas in need of help, you can reach PETA Asia through the number 0966-442-1708.
Strays Worth Saving
Strays Worth Saving will also be conducting a rescue operation tomorrow for animals stranded without shelter. The group needs help to secure more vehicles, volunteered or rented, for the rescue. They are also asking for donations of numerous cages and leashes for the animals. If you aren't capable of helping them in kind, you can send them cash donations vis GCash, Paymaya, BDO, or BPI.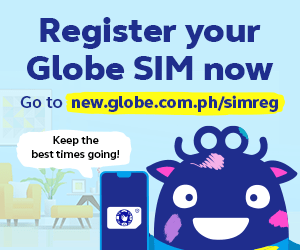 Philippine Animal Welfare Society (PAWS)
A day after Taal Volcano's eruption, the PAWS Disaster Team went around the areas affected by heavy ashfall to give food and water to animals in need. They found a number of dogs, cats, and livestock left behind by fleeing owners. The team promises to come back to help the tired, hungry, and stressed animals. They are also calling for donations to be sent to the PAWS Animal Shelter.
Strategic Power for Animal Respondents (SPAR)
SPAR
, in partnership with MMDA K9 Corps is looking for volunteers to help transport animals. If you are unable to provide a vehicle, they are also open for donations. Check out the details
here
.
Philippine Pet Birth Control Center Foundation
PPBCC is accepting cash donations or items such as dog/cat food, old towels/blankets, gauze, bottled water, and canned goods.
Good Samaritans on the internet
There are organizations ready to help our furry friends in need and there are also normal people opening their doors, volunteering to help out of the goodness of their hearts.
This person's aunt works at the Tagaytay mini zoo
, Residence in Tagaytay. They're looking for donations in the form of tarps, grass, fruits, and vegetables.
This woman in Magallanes, Cavite
is opening her kennel for free board and lodging for pets.
This guy is rounding up volunteers
to rescue abandoned animals in Batangas and he's also looking for people who are willing to temporarily foster the would-be rescued pets.
Second Chance Aspin Shelter Philippines Incorporated (SECASPI)
Those who know of people with animals but can't take it with them for evacuation, you can comment on the page's Facebook post. SECASPI is willing to take in pets so they won't be left alone to fend for themselves. The Laguna-based NGO is also
looking for volunteers
to help accommodate the animals.
Let us all be responsible and protect our pets
It's normal to panic in the face of danger but let's also not forget to treat our pets with love and respect. Our loyal companions are creatures of this earth too. Follow PAWS' directions on how to keep your pets safe during this time of distress. Make it a point to get them to safety and prioritize their health because they only have us to look after them.
How to Help the Victims of Taal Eruption 2020
How to Help the Victims of Taal Eruption 2020
Meryl Medel | Jan 14, 2020
Keep safe everyone and keep your pets safe!