8 Mic Drop Moments from the March 20 PiliPinas Debates

by Kel Fabie
We wanted a better debate than the last one. For the most part, we actually got it: we now had actual head-on clashes on policies, we had issues being addressed directly, we had a capable moderator handling the debate, and we even had a sign language interpreter for the hearing-impaired!
The only problem, therefore, may have been the candidates themselves.
Be that as it may, in the spirit of Fliptop, we are going to celebrate the most epic burns that we heard during the second presidential debate. Maybe we couldn't glean a concrete vision for the Philippines from any of our candidates thanks to what transpired, but it's pretty clear that their snark games were on point last March 20. It's just a shame that Senator Miriam wasn't there to join the fracas.
8
Binay to Poe: Ang isyu, ang isyu, ikaw ba ay tunay na Pilipino? … Ladies and gentlemen, yung Oath of Allegiance, nandun ang "I abjure." Ano ang ibig sabihin ng "abjure?" "Ikinahihiya ko ang lahat ng pinanggalingan ko."
No matter how much Senator Poe tries to twist this around, the allegiance to America does indeed have "abjure" in the text, and that word is a very strong word, indeed.
Photo unrelated. We think.
Grace may indeed say she loves this country, and that may be true, but at best, she is guilty of not knowing the implications of renouncing her citizenship and outright abjuring it, which, when you consider the very low requirements for candidacy as president, is an outright travesty.
7
Poe: Nanatili ka nga sa bayan natin, pero ikaw naman ay nangulimbat at nagnakaw…
Binay to Poe: Madame senator, kung magbintang ka, parang ako'y nahatulan na…
Poe to Binay: Ikaw ba sinabi kong nangungulimbat?
As they like to say, "ang isda, nahuhuli sa bibig." Binay bristles very quickly at mentions of corruption all night long, but he never once wavered in denying it. You could have put the "shame" priestess behind him and let her ring the bell while repeating "shame" all night long, and he wouldn't have felt any.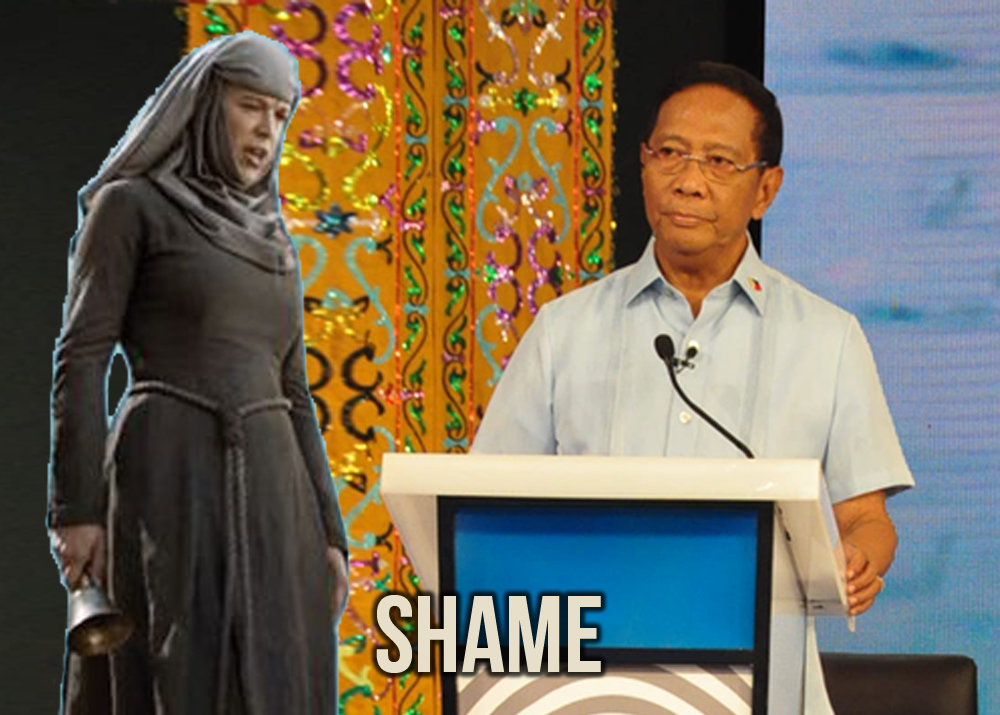 Like so.
6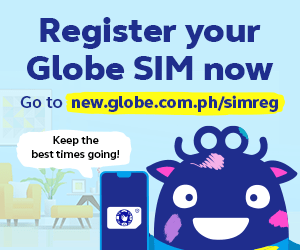 Binay to Roxas: Alam mo, Mr. Roxas, ikaw talaga ay disipulo ni Goebbels…
Roxas to Binay: Kilala niyo po si Goebbels kasi binabasa niyo siya at sinusunod niyo siya. Hindi ko po kilala yun. Wala po – [Binay tries to interrupt] oras ko po ito.
Mar's tactic of the night was to remind people of the debate rules again, and again – oras ko ito. He also had another mic drop moment against Binay when he pointed out that if we should be observing rule of law, then why did he insist on bringing his notes in the first place, which was against the Comelec's rules?
If Mar is to be believed, Mar's time is now, apparently. And you can't stop him.
Just like this guy.
5
Duterte to Roxas: Yes, inaresto niyo, pero anong ginawa niyo? This administration allowed shabu to be cooked in the Penitentiary.
Mar Roxas may not have any control over what happens in Bilibid, but pointing out that this is the DOJ's responsibility is a slight against Leila de Lima. It was a very simple gameplan, really: does Mar Roxas want the presidency so bad, he's willing to throw his allies under the bus?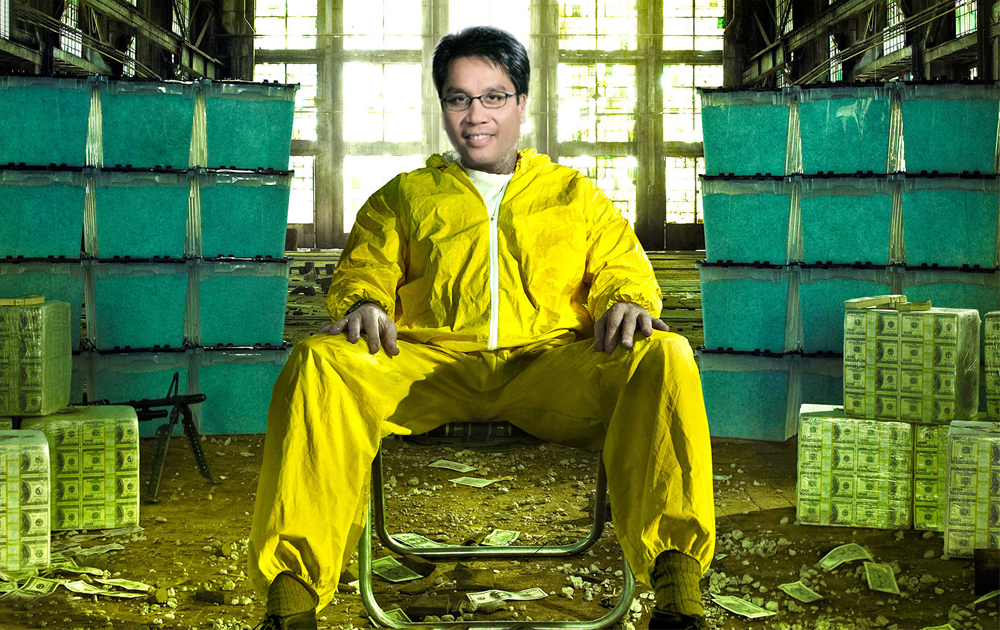 Will Mar Break Bad?
It will definitely be a huge news day the minute he says a single bad thing against the President, because even when asked to differentiate himself from PNoy, Mar was completely incapable of giving a straight answer.
4
Roxas to Duterte: Hindi ko problema na hindi maunawaan ni Mayor Duterte kung ano ang ibig sabihin ng pag-ga-graduate sa Wharton. Malinaw na malinaw, Wharton mismo ang nagsabi na graduate ako sa kanila. Kung ayaw maniwala, iyan, iyan ang brand ng Duterte Justice. Kung ano ang nasa isip niya, kahit hindi totoo, iyan ang kanyang papaniwalaan, at iyan ang kanyang gagawin.
Wharton already said so. Anyone else still disputing it is just being pedantic.But likening that kind of bull-headedness to "Duterte Justice" is a master touch of putting the credibility of extrajudicial killings into question, as it definitely should be.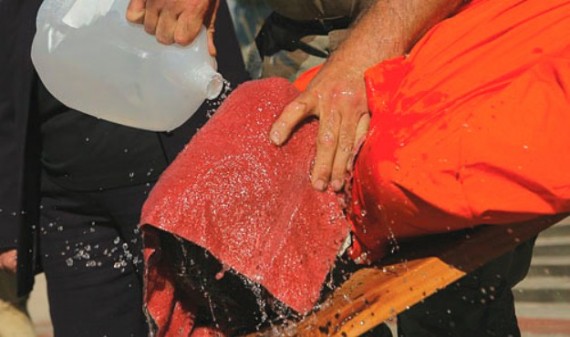 via redeeminggod.com
"Umamin ka! Hindi ka tiga-Wharton!
3
Duterte to Roxas: Kasama ka sa administrasyon. You are the apologist for this administration.
Somebody had to say it.

Giphy.com
In other news, water is wet.
2
Poe to Roxas: Kayo po ang inatasan noon bilang DILG, na mamahala noon sa Yolanda, at pagkatapos naman noon, ay doon sa Zamboanga siege. At hindi lamang iyon. Bago noon, kayo po ay DOTC, kung saan nag-desisyon na palitan na ang maintenance provider, alisin ang Sumitomo, at gawin nang APT Global, o kung ano pa man yon, Sa lahat ng mga nangyari, may mga kakulangan. Tanong ko lang po, secretary: hindi kaya iyan ang dahilan kung bakit hindi kayo pinagkatiwalaan ng pangulo na malaman ang operasyon ng Mamasapano, at mas pinili pa niya na pagkatiwalaan ang isang suspendidong officer kagaya ni General Alan Purisima.
By asking this question alone, Grace Poe undermined the competence of Roxas and the administration in one fell swoop. The fact that Roxas pointed out the President himself assumed Roxas got the message only goes to show that the President was trusting the wrong people. And if he's wrong about that, what other things has he been wrong about the past six years?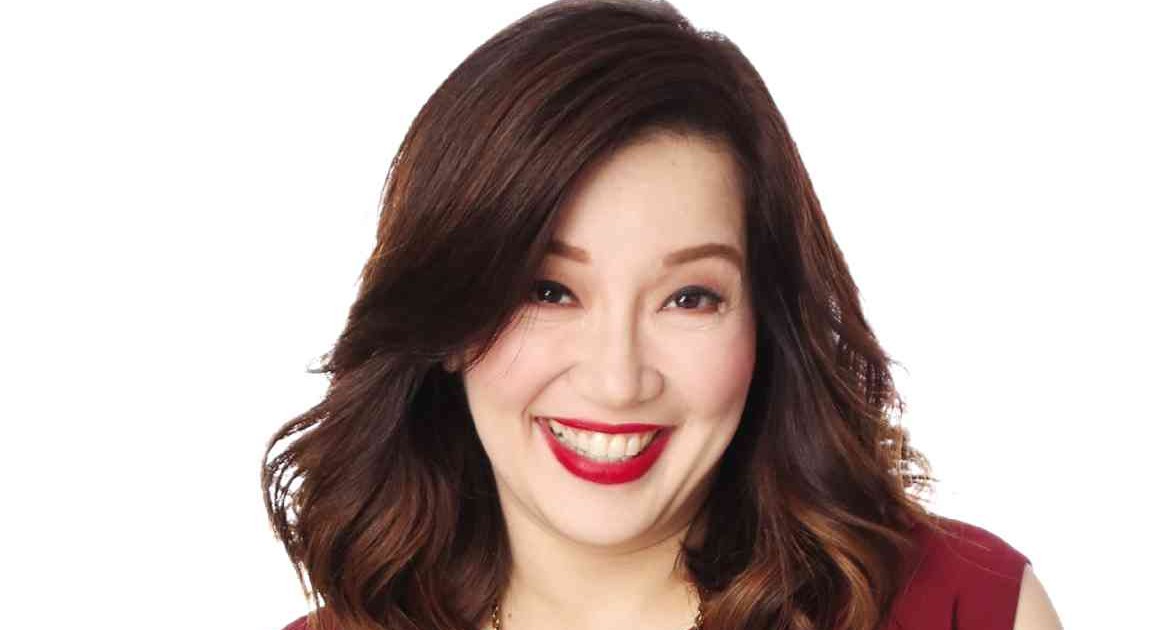 via preen.inquirer.net
Photo unrelated. We think.
1
Luchi Cruz-Valdes to Binay: With all due respect po sa inyo, Mr. VP, the Comelec has ruled, and we would like to abide by the rules of the Comelec, that there will be no notes around during this debate. Mawalang galang na po, ako po ay humihingi ng paumanhin publiclyy sa Vice President, kasi po kami po ang nagbigay pahintulot sa kanila na magdala ng notes. Iyan din po ang dahilan kung bakit po naantala po ang pagsisimula nitong debateng ito. Pero sa puntong ito po, Mr. Vice President, with all due respect, I have to tell you we will abide by the Comelec rules that there will be no notes during this debate.
No matter how much more powerful than her these people on stage were, all night long, Luchi Cruz-Valdes asserted her authority, and proved herself to be a very capable moderator. While other people might mourn about their ex, Luchi-Cruz Valdes proved that she is the master of moving on.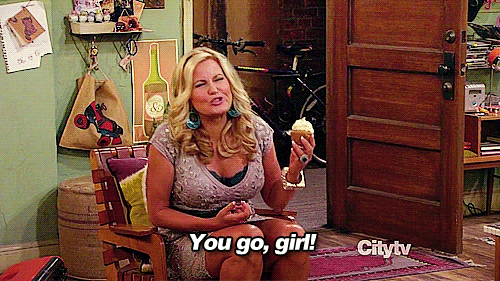 via gifhell.com
You know it!
Truly, no matter how significant #NotaNiBinay was, Luchi Cruz-Valdes was not going to take it sitting down. What more can we ask for from a moderate than to actually go and moderate, right? Maybe next time, we can provide future moderators with the power to cut microphones off – or tasers.