4. Aliens believe in a higher power (and why wouldn't they?).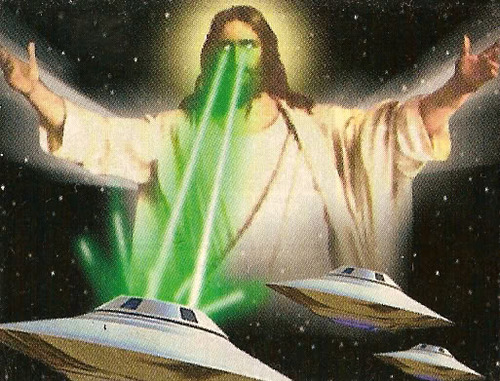 "Even though I do think that the extraterrestrials I talk about are flesh and blood space travelers, I think they too have these fundamental questions about faith and religion. I'm often asked, or you know, skeptics always laugh, they say, 'If you suggest we've had help from aliens, then those aliens, did they have help from aliens, too—nudge, nudge, laugh, laugh?' And the answer to that is a resounding yes! Because you can play that game backwards to the very beginning, and with all respect, if there ever was a Beginning, that, in my opinion is Creation—that is God. So it all fits into the same drawer, in that strange respect, but even aliens have questions about life and death and religion and God and all those things. The only thing that sets them apart from us is that they are more advanced, technologically speaking. And that is my opinion."
3. He ignores the skeptics and the haters.
"There used to be a time when I would fight with them in forums and things like that. But 20 years later, I really don't care anymore because either you are ready to explore these questions with an open mind or I can show you tangible evidence and they will still say, 'This is not real, it's fake, or it's a human being that had their head come up with wooden boards,' and things like that, there's absolutely nothing I can do, and when people say, 'it's all crap', well, we wouldn't have a hundred and sixteen-plus episodes, because otherwise, after ten episodes, there'd be nothing left for us to talk about. And so, it's an exploration of our past with a different viewpoint."
2. He used to be a professional bodybuilding promoter.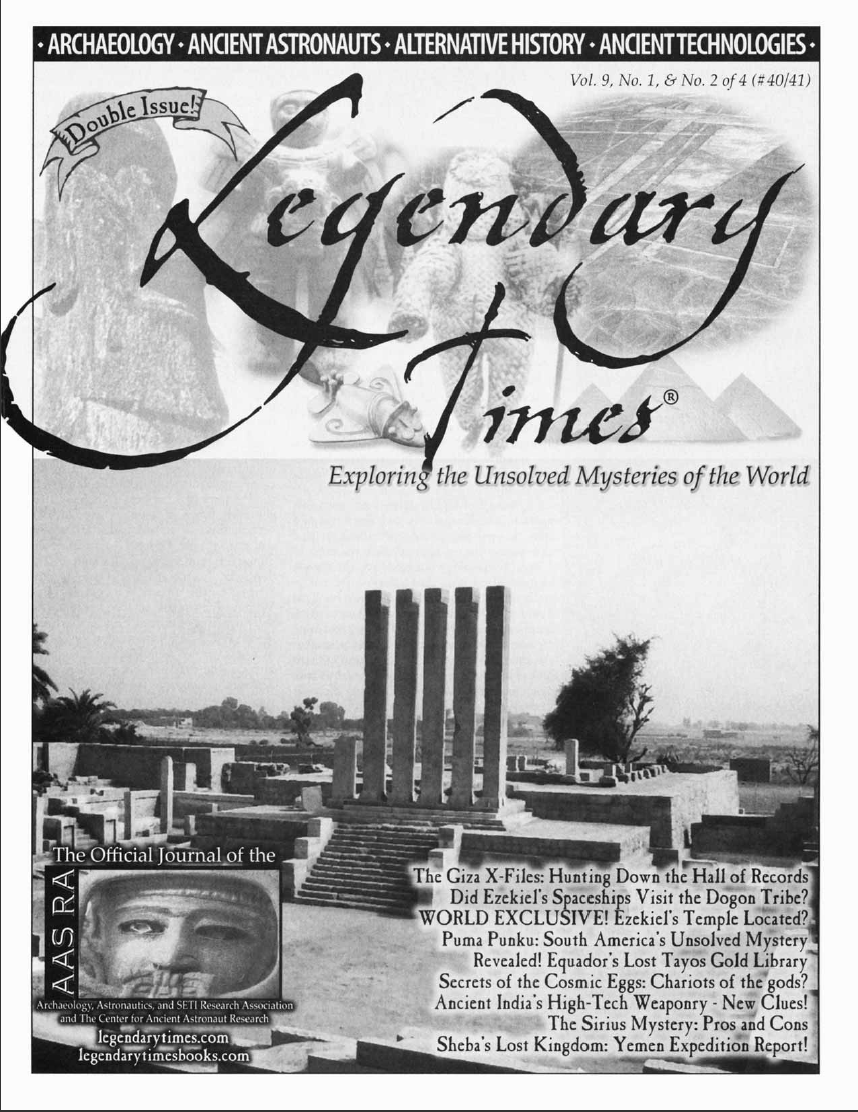 "(Laughs) I have no idea (how this happened). I actually started Legendary Times magazine – which is the only ancient astronaut magazine—in 1998, which is the same year that I began being a professional bodybuilding promoter. I did that from 1998 to 2004-2005, and it was essentially a way to make money to further my career as an ancient astronaut publisher for Legendary Times, so it was never a switch—my first passion has always been ancient astronauts because that was instilled upon me when I was five, six, seven years old. And so, it was basically, for me, just a stepping stone to make money and when the time came to make a decision between staying with being a professional bodybuilding promoter or being able to do Legendary Times as a full-time career, as my true line of work, I took the opportunity and ran with it. Today, Legendary Times is still in existence and, in 2009, Ancient Aliens came along."
1. His fans are awesome (and here's a message for them!).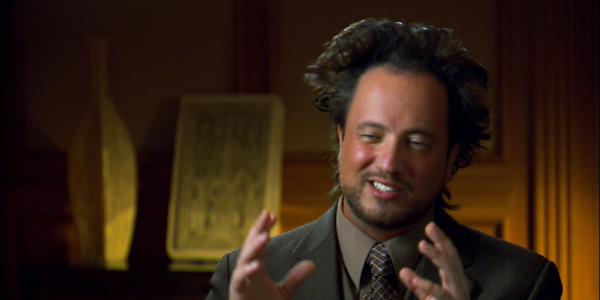 "I've always said that I truly have the best fans in the world because [things like] the meme has been an organic byproduct of Ancient Aliens, and it's great! It's fantastic that people put in the time—to me, it's an outpouring of support.
"I want people to take away (from the show) that they should always keep an open mind, no matter what anyone tries to tell you, follow your heart. I would lie to you if I said this was an easy journey, I mean, Legendary Times started out with twenty subscribers, and here we have a TV show and things like that. There were times when people were telling me, 'Why are you doing this, why are you wasting your time?' Some of those people now say, 'Well, I told you you should pursue this!'—well no, they didn't, they told me to stop (laughs)! So, my message to everyone is, follow your heart, follow your inner drive, and don't ever give up."
Ancient Aliens currently airs on History Channel on Wednesdays and Thursdays.