The prefect sky was torn when Twitter wasn't able to handle the fact that Australian-British Natalie Imbruglia's hit Torn is actually not her original song. It was first recorded by Danish singer Lis Sørensen, and again two years later by Cutler and Preven's American alternative rock band Ednaswap.
If you're a Natalie Imbruglia fan, or just a 90s baby, you might be all out of faith and lying naked on the floor, ruminating if your childhood was a lie and nothing is really safe anymore.
Don't worry, we got your back. Here are some more popular hits you probably didn't know were covers. So. We. Can. Just. Get. Over. With. The. Shock. At. Once.
Don't Cha
.
Pussycat Dolls were not the firsts to warn us about our misplaced desires. The song was originally recorded by Tori Alamaze who released the song as her first single. After minor success, she gave the rights of the song to Universal Music Group, who gave the song to Pussycat Dolls as part of rebranding efforts.
I Will Always Love You
.
It wasn't always Whitney Houston who crooned this power ballad about undying love. Before making it one of the best-selling singles of all time when Houston recorded the song for 1992 film The Bodyguard, the song already garnered commercial success when Dolly Parton wrote and recorded the song the first time almost 2 decades ago.
This original country version was written by Parton as a farewell to her one-time partner and mentor of seven years, Porter Wagoner, after her decision to pursue a solo career.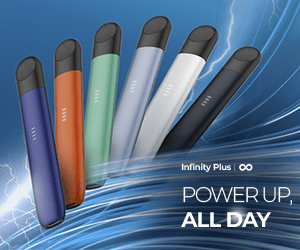 Hound Dog
.
Although he made the song one of the best-selling singles of all time, it wasn't Elvis Presley's original song. "Hound Dog" was first recorded as a blues song by Willie Mae "Big Mama" Thornton, which became her biggest hit in 1953, three years before The King's version.
It's All Coming Back To Me Now
.
Before Celine Dion enjoyed moments of gold and flashes of light with the popularity of this song, "It's All Coming Back To Me Now" was first recorded by all-girl group Pandora's Box in a rather more graphic and darker interpretation.
Originally, Michael Lee Aday, popularly known as Meat Loaf, wanted to record the song, but songwriter Jim Steinman strongly felt that it's a woman's song.
If I Were A Boy
.
Ok, this is technically not an original since her version wasn't released, but singer-songwriter BC Jean wrote this song inspired by the difficult break-up of a romantic relationship. She recorded it but her record company rejected it.
Later, Beyoncé recorded her own version and released it as a single in 2008. While Jean was upset by this, they reached an agreement to turn over the rights.
I Turn To You
.
As much as we don't want to believe it, Christina Aguilera's version of this song is only a cover. Written by Dianne Warren, "I Turn To You" was first recorded by an all-male (yes, male!) R&B quartet All-4-One for the 1996 film Space Jam. Four years later, Aguilera recorded the song for her self-titled debut album, and the rest was record-breaking history.
Emotion
.
Before becoming arguably one of the most popular hits of Destiny's Child, this song is first recorded by Australian singer Samantha Sang 33 years before the American R&B girl group released their cover of the song.
Written by the Gibb brothers, Barry and Robin, the song was also naturally covered by The Bee Gees in 1994.
Girls Just Want To Have Fun
.
And it wasn't Cyndi Lauper who told the world what girls just want to have. The writer of the song, Robert Hazard (and yes, a guy!), first recorded the song four years before Lauper's version was released.
And, contrary to how we like to sing it, Girls Just 'Want To' Have Fun, and not 'wanna'.
What other songs were covers? Share them with us below!